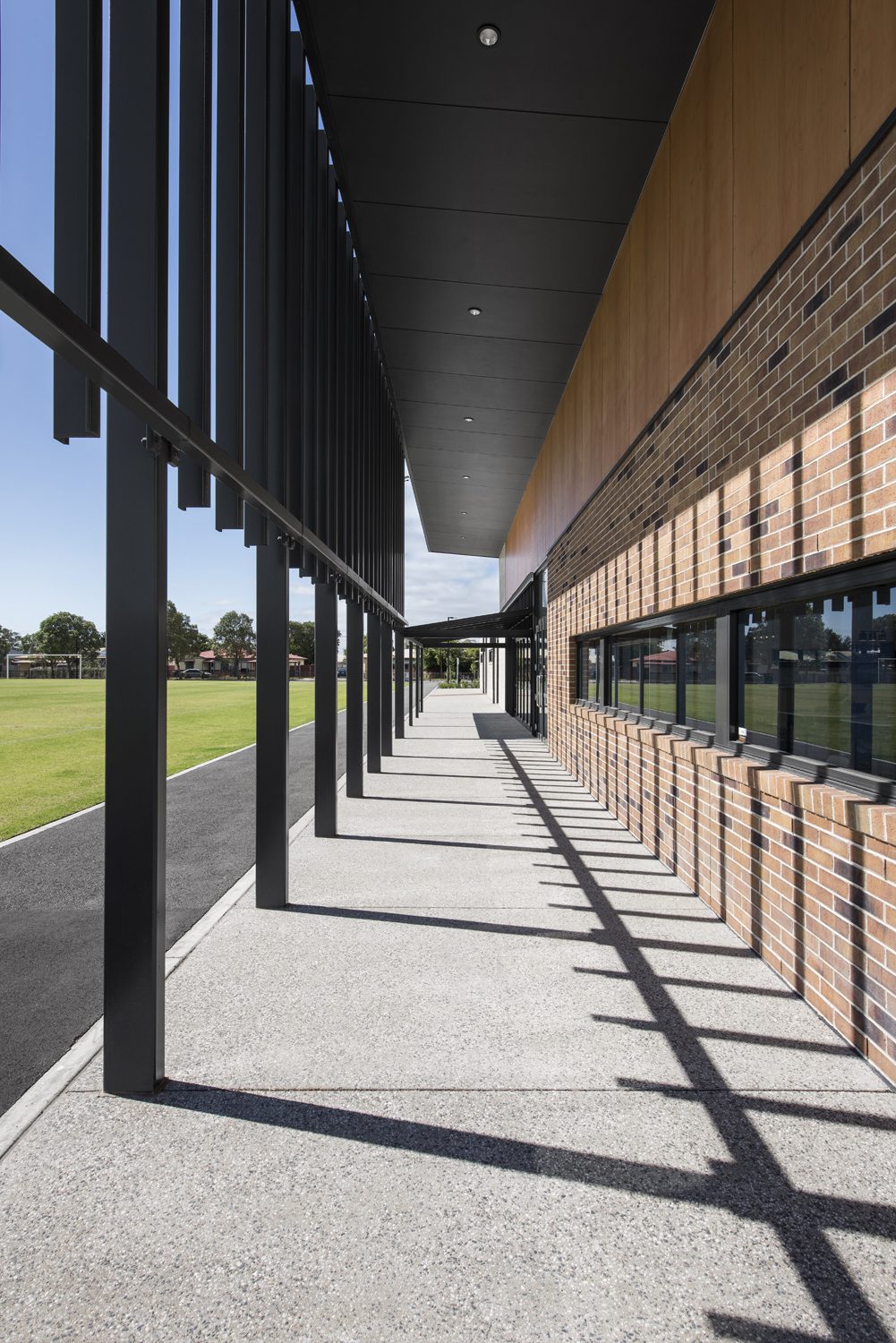 A contemporary and functional sport and community facility for locals
Transforming the former Taperoo Primary School site, the concept based around the evolution of the soccer ball — key shapes and geometry have been applied to generate the forms and proportions of the built form.
Situated between three soccer pitches, the sculptural building design also draws inspiration from its location, channelling the area's industrial heritage.
The spatial programming of the building was formulated through in-depth consultation with the client, City of Port Adelaide Enfield, and user groups, resulting in an efficient building footprint that utilises passive ESD principles to address solar heat gain, natural ventilation and materiality. The internal space maximises functionality and allows for mixed-use by the community, with the ability to be divided into three pods, with two change rooms and function areas available for use independently.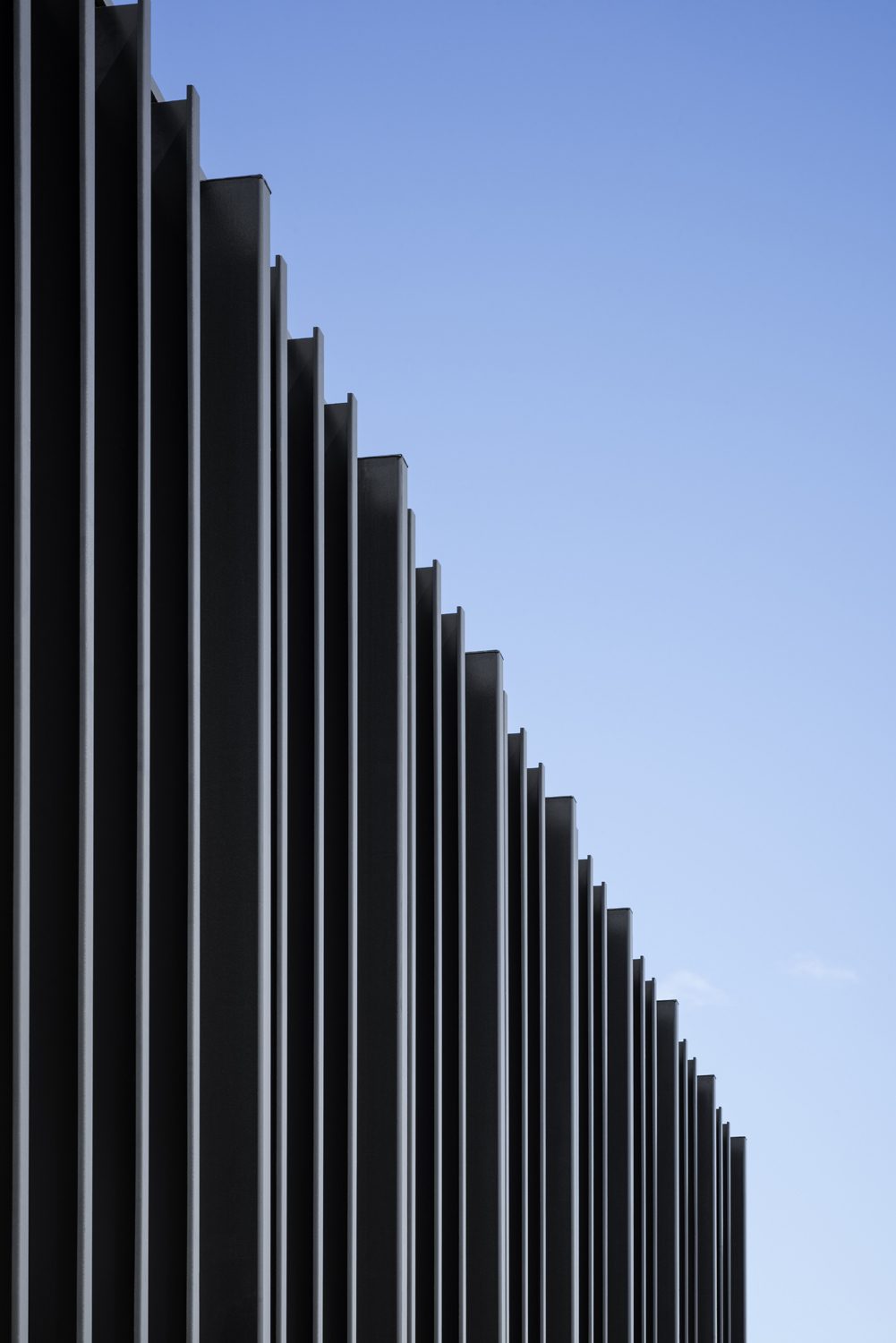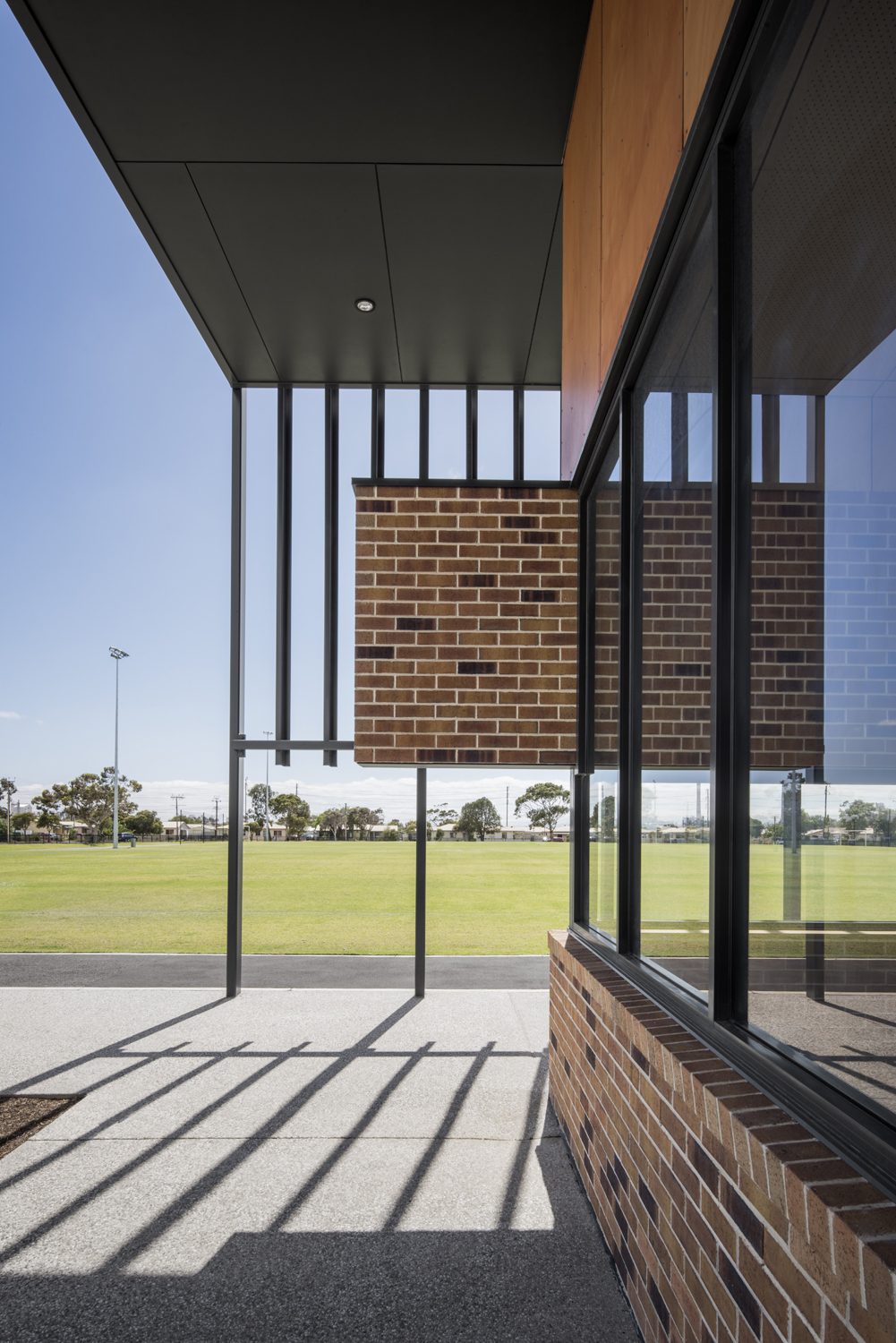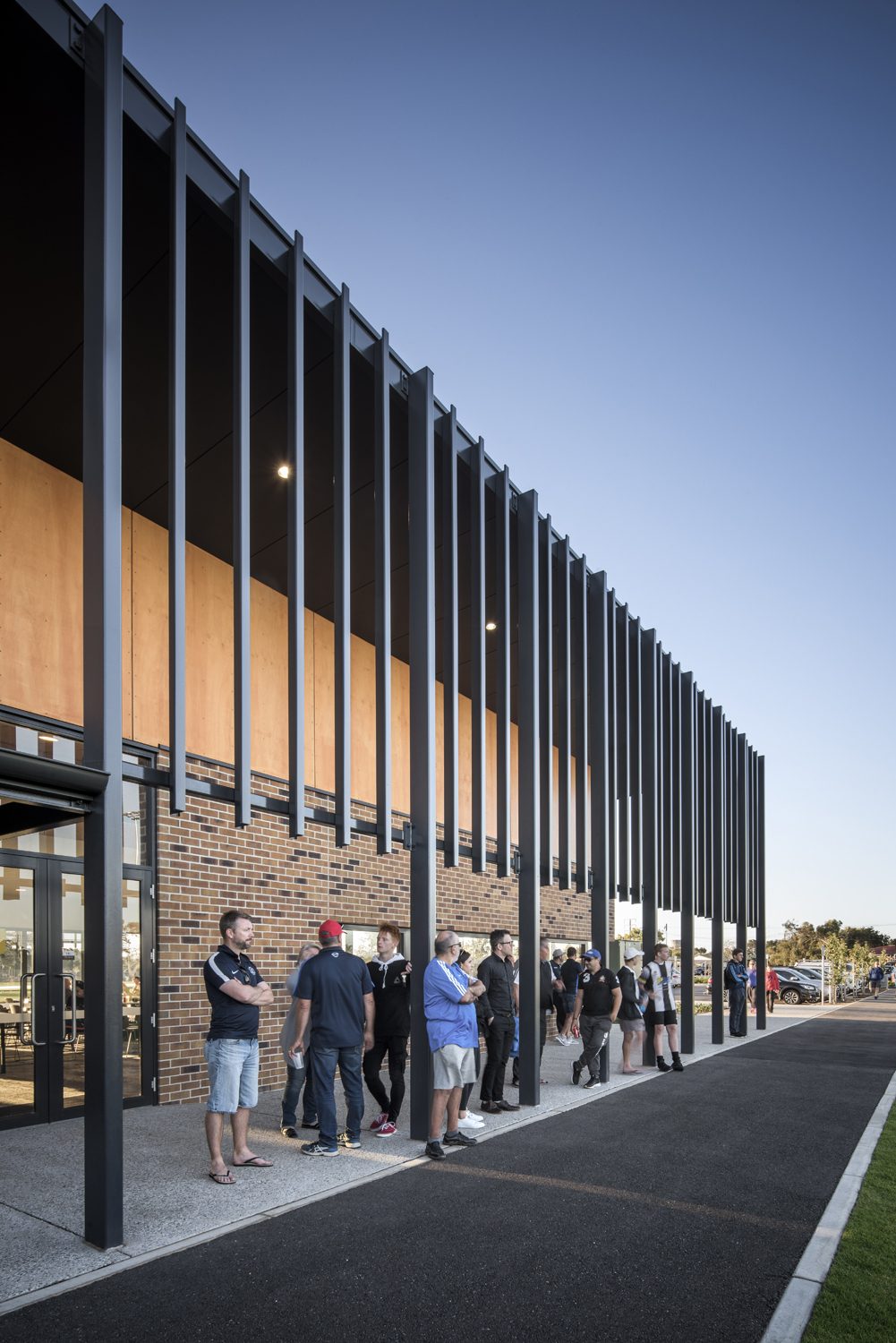 The play of natural light and shadow has brought about an interaction between the internal spaces and the external playing fields
All elements of the design are orientated outward toward the surrounding ovals, maximising views and creating a community feel