Transparent

The next generation of modular, prefabricated architecturally designed spaces for where you are or where you never thought possible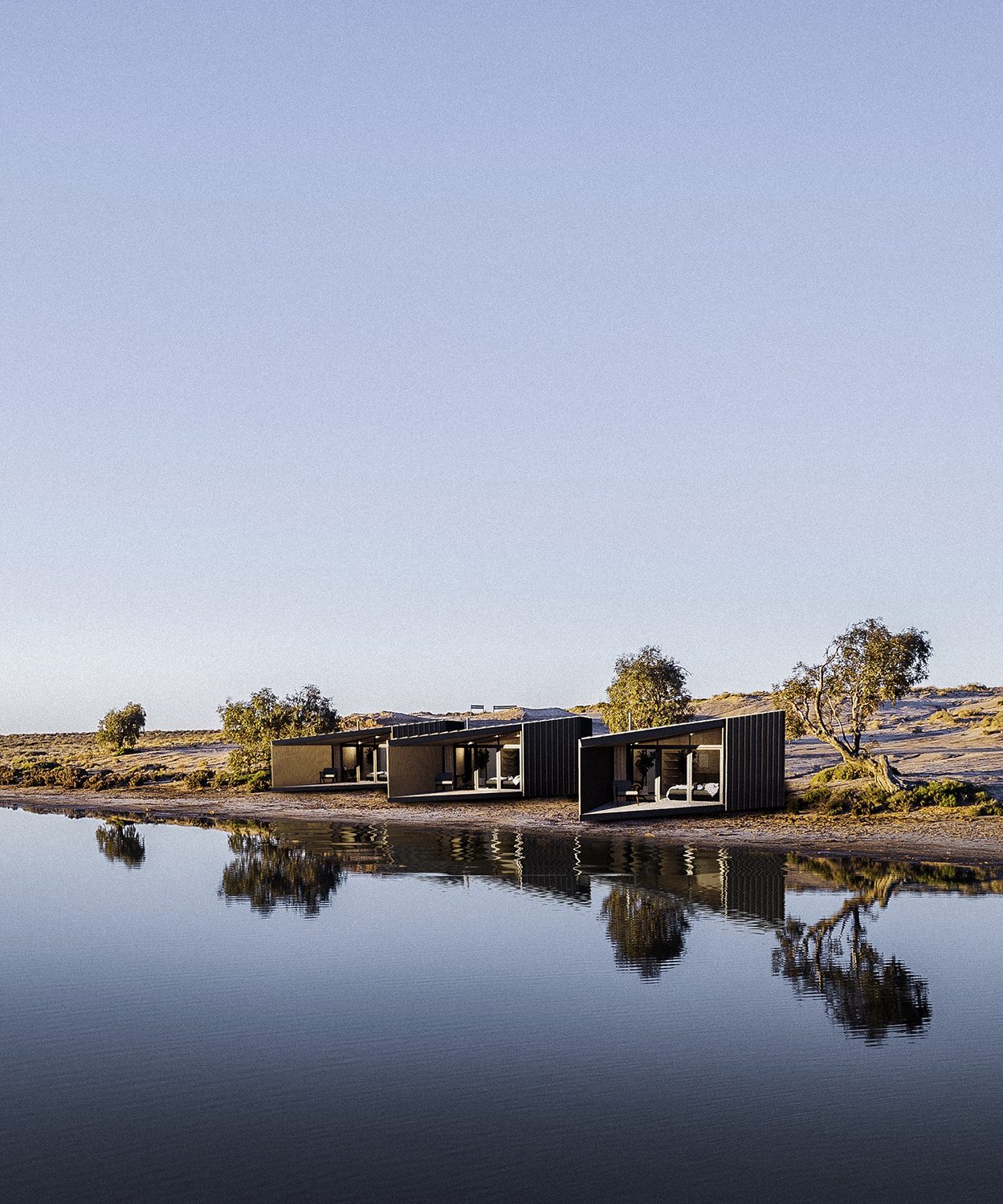 The Assembly Three range consists of five high-quality, customisable spaces, ideally suited for tourist accommodation solutions or an addition to your backyard
The concept was born as a response to a post-covid world, where travel had become more restricted and desirable within our own state and a need for additional space within our own homes, for work or retreat arose.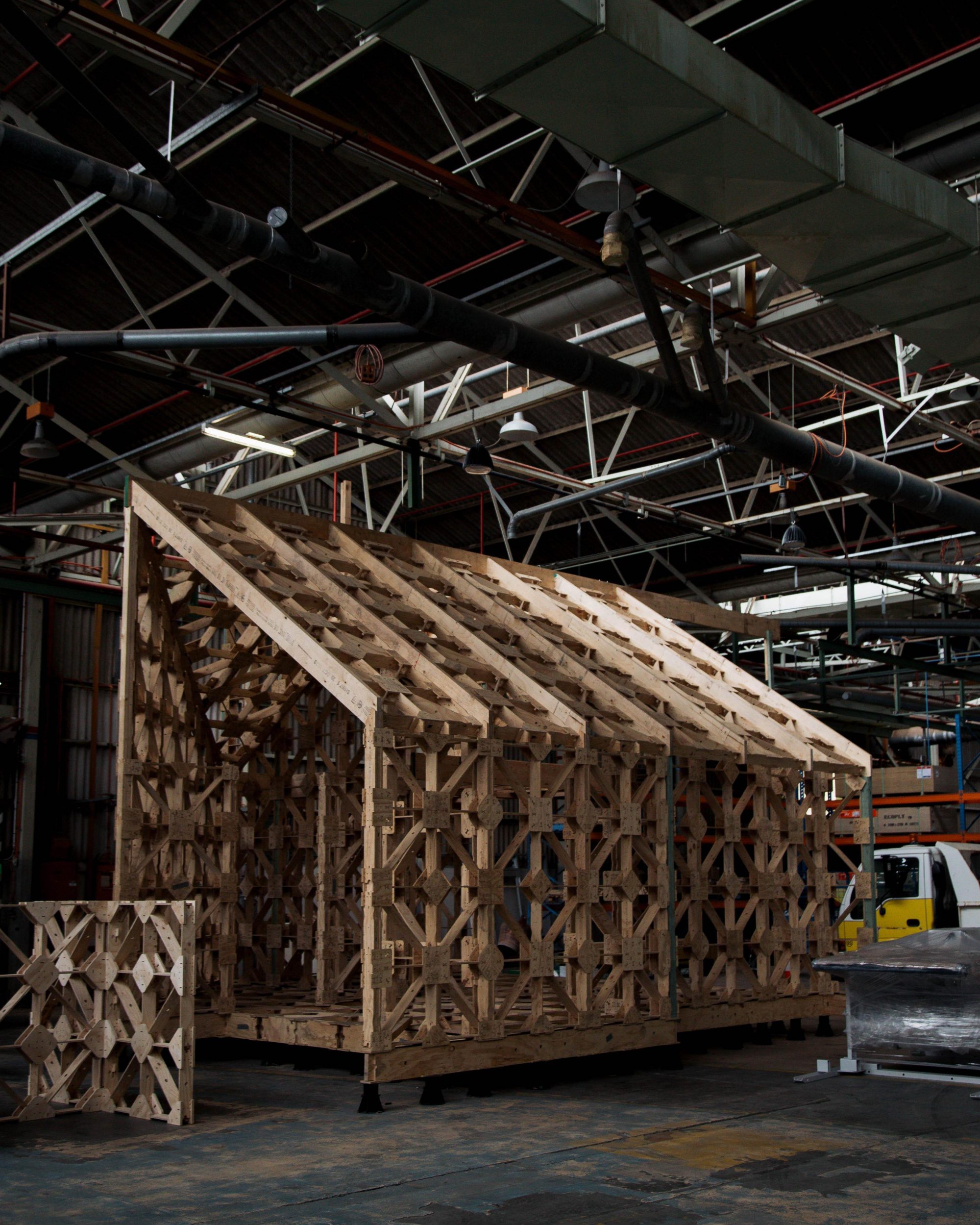 With numerous prefabricated offerings currently on the market, Assembly Three's point of difference comes down to their construction
The products are constructed using XFrame an innovative, light-weight timber framing system. Modular, sustainable and flexible, the use of a new-age construction method unlocks difficult sites. In simple terms, XFrame can be described as a smart "flat-pack" system — easy for most to assemble on-site. Many similar transportable products (think shipping container design) require transportation via a truck to site before being craned into place.
By utilising XFrame, Assembly Three products are not constrained by logistics, or "stuck to the truck", opening up hard to reach, off-grid locations (e.g. locations that don't allow heavy vehicle access) that traditionally haven't been suitable for development.
The design framework began with understanding XFrame's capabilities, creating a base footprint then adding or subtracting volumes and floor space to adapt to different briefs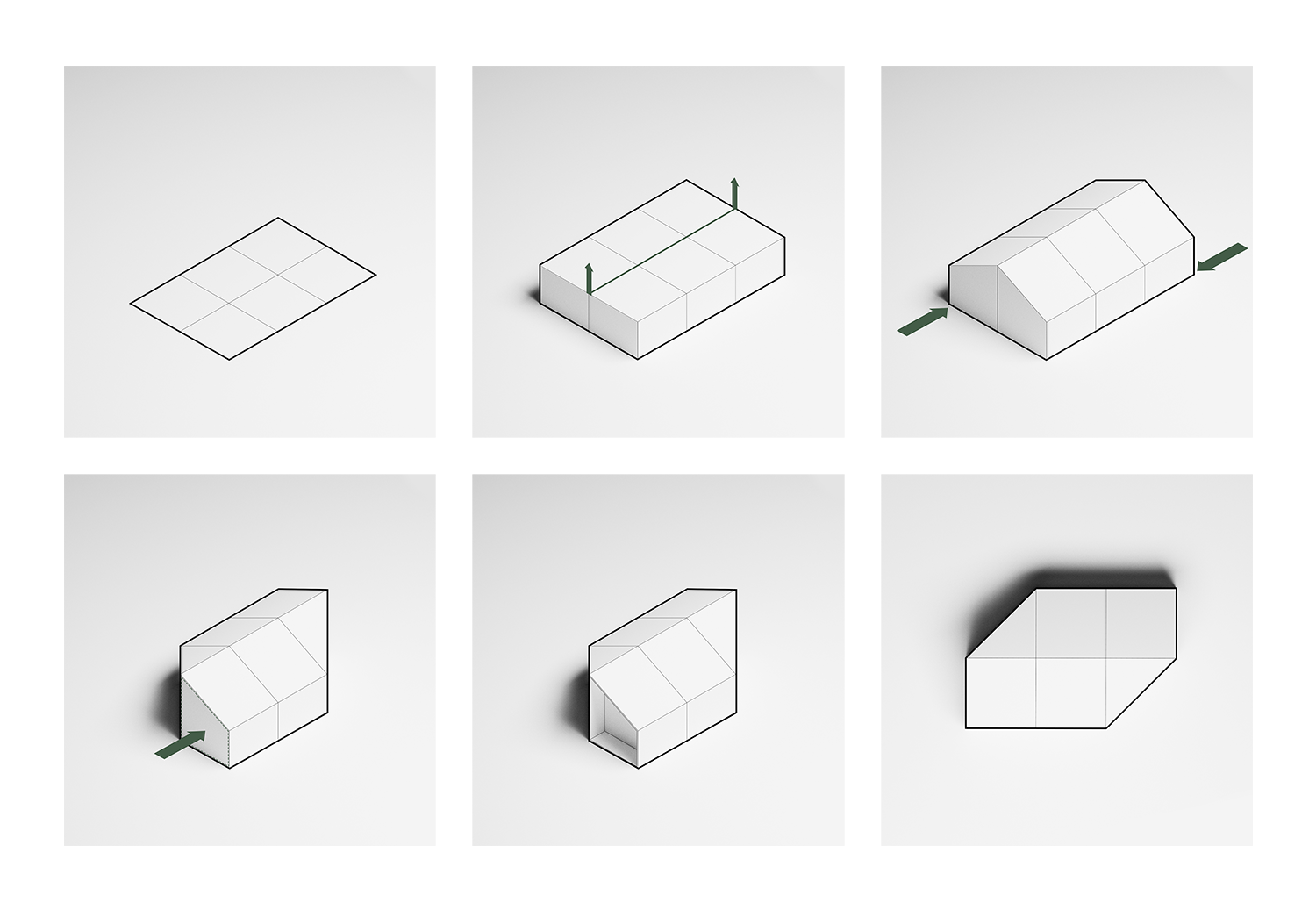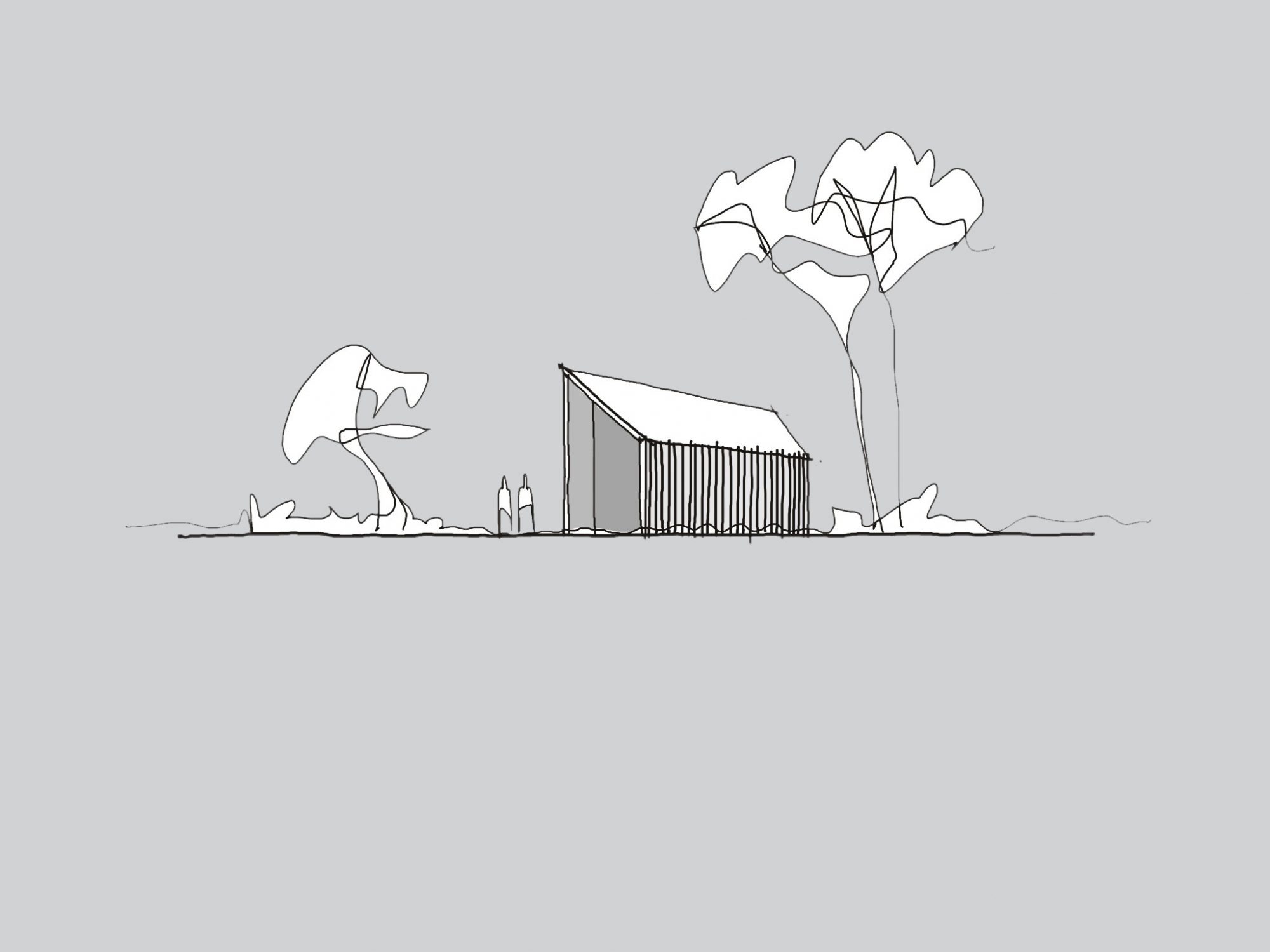 Starting with the smallest products, the Assembly Studio and Assembly Office are designed for personal use
The 22sqm Assembly Studio is a compact multi-use space ideally suited as a retreat or work-from-home set-up — a refuge from your 9 to 5. The 27sqm Assembly Office offers a flexible 1-2 person working environment with a standalone kitchenette and breakout space.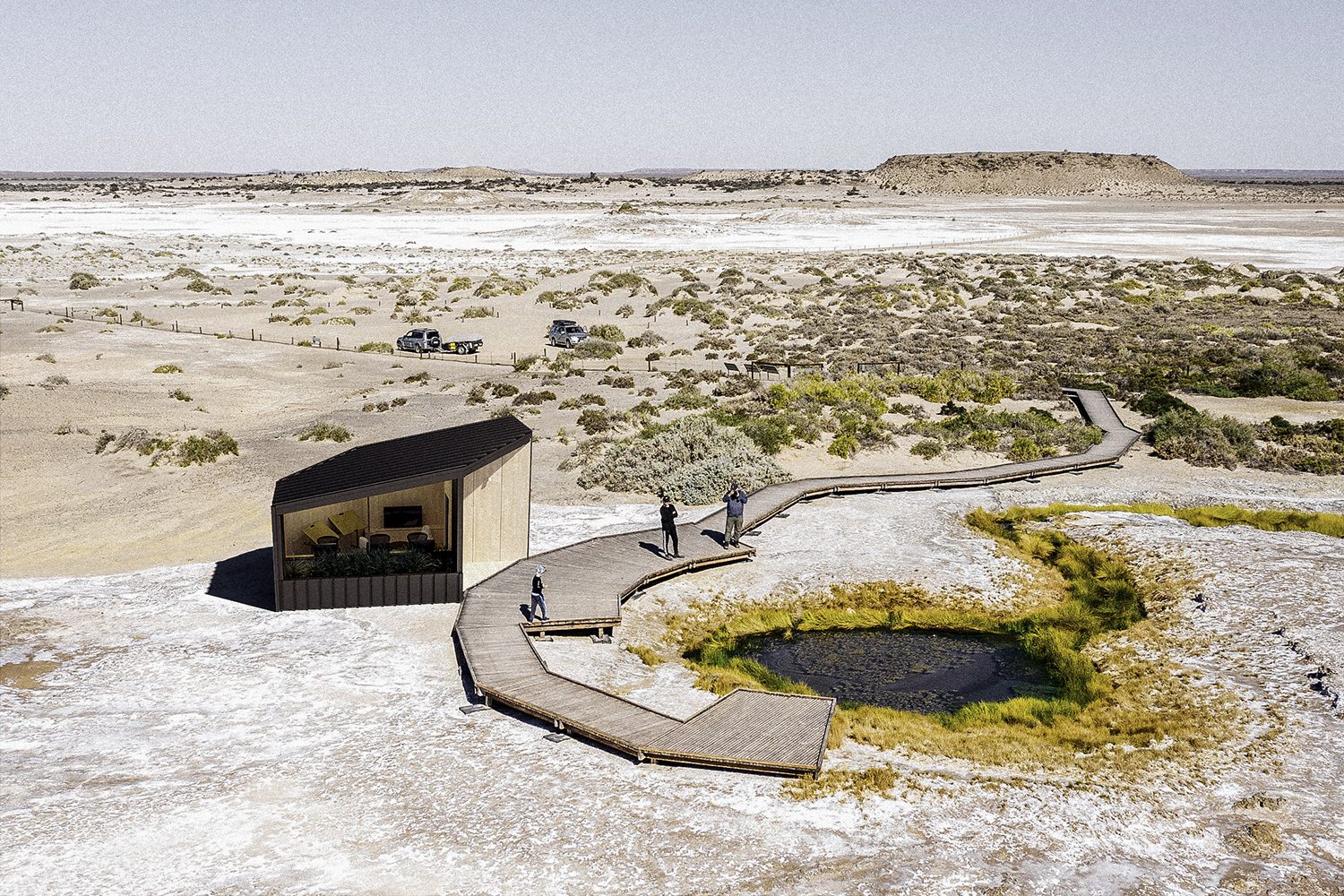 Tapping into the tourism market, three accommodation products are available — the Assembly Cabin, Assembly Suite and Assembly Suite+
Each sleep two, with a kitchenette, ensuite, fireplace and undercover deck area, providing a high-end hotel room offering that is larger than your typical transportable pod. The 45sqm Assembly Cabin is tailored to an entry level Airbnb, caravan park offering or a small footprint granny flat design. The slightly larger 68sqm Assembly Suite includes a dedicated lounge and dining area and grand, two-storey volume, allowing you to appreciate the expansive view in an open plan layout.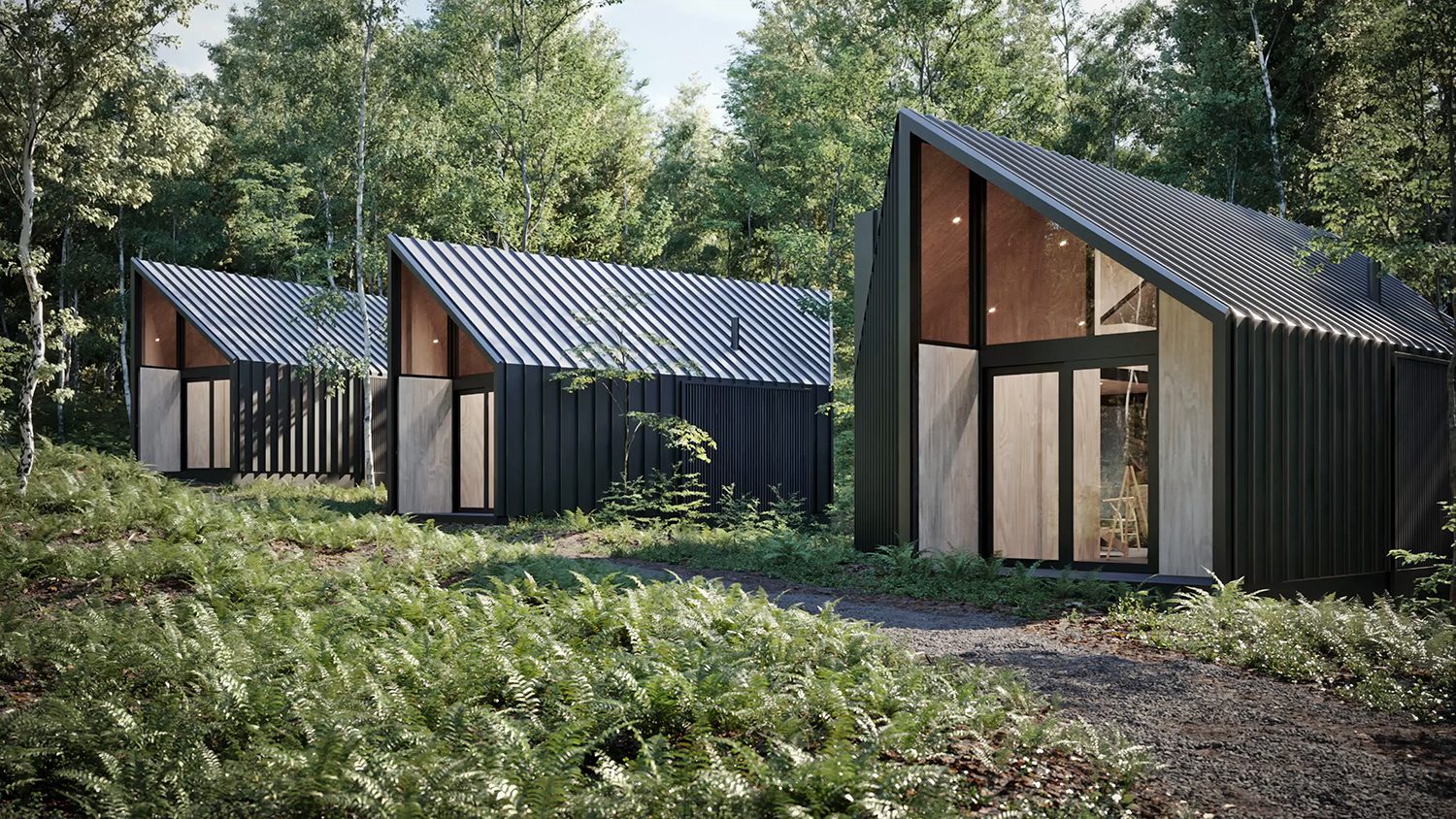 The largest option, the 82sqm Assembly Suite+ is the only product in the series with a mezzanine bedroom, unlocking not only additional floor area but elevated views across any site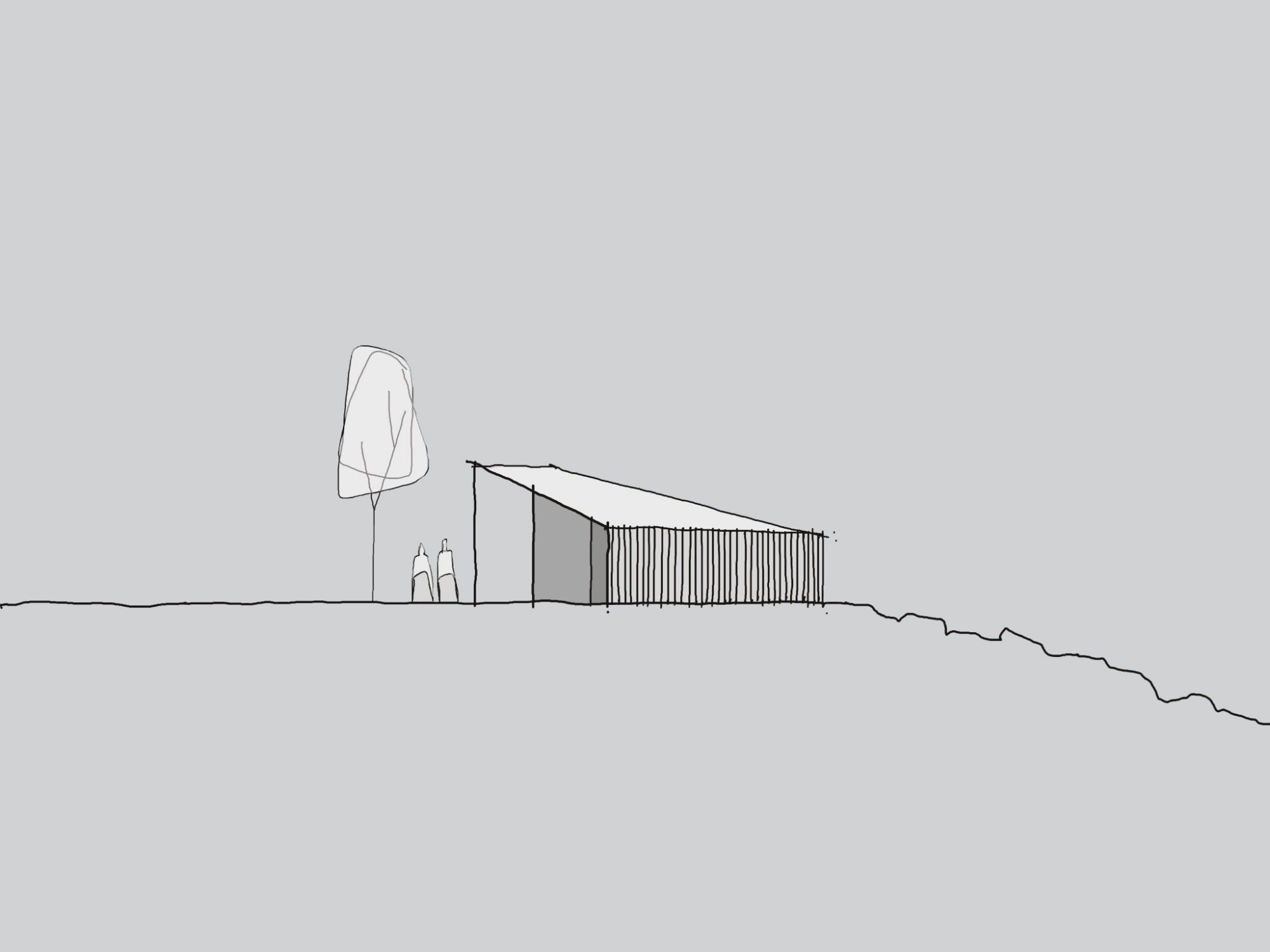 Designed to dissolve into the landscape, a single material (steel) will be applied to the exterior. While black is the most adaptable choice, the colour can change based on site, context and brief. Internally, restraint has been applied to create a quiet space — simple, relaxed and refined, to not distract from your setting.
Although three different tiers of finish quality exist, from standard to high-end, a consistent design language has been maintained to achieve the same look and feel across the board. Typical finishes include timber wall panelling, neutral grey tone flooring, matte black joinery, with little elements of luxury like feature tapware and fixtures.
All designs are fully self-contained with integrated services and enclosures screened from view, eliminating a rear-elevation and allowing the products to be viewed from 360 degrees. With no reliance on typical timber framing or use of steel in the structure, impacts of current supply shortages and weekly price escalation issues have no effect on the build time or cost.
Striking a balance between feeling warm and intimate in winter and connected to the outside in summer, the spaces are adaptable to their setting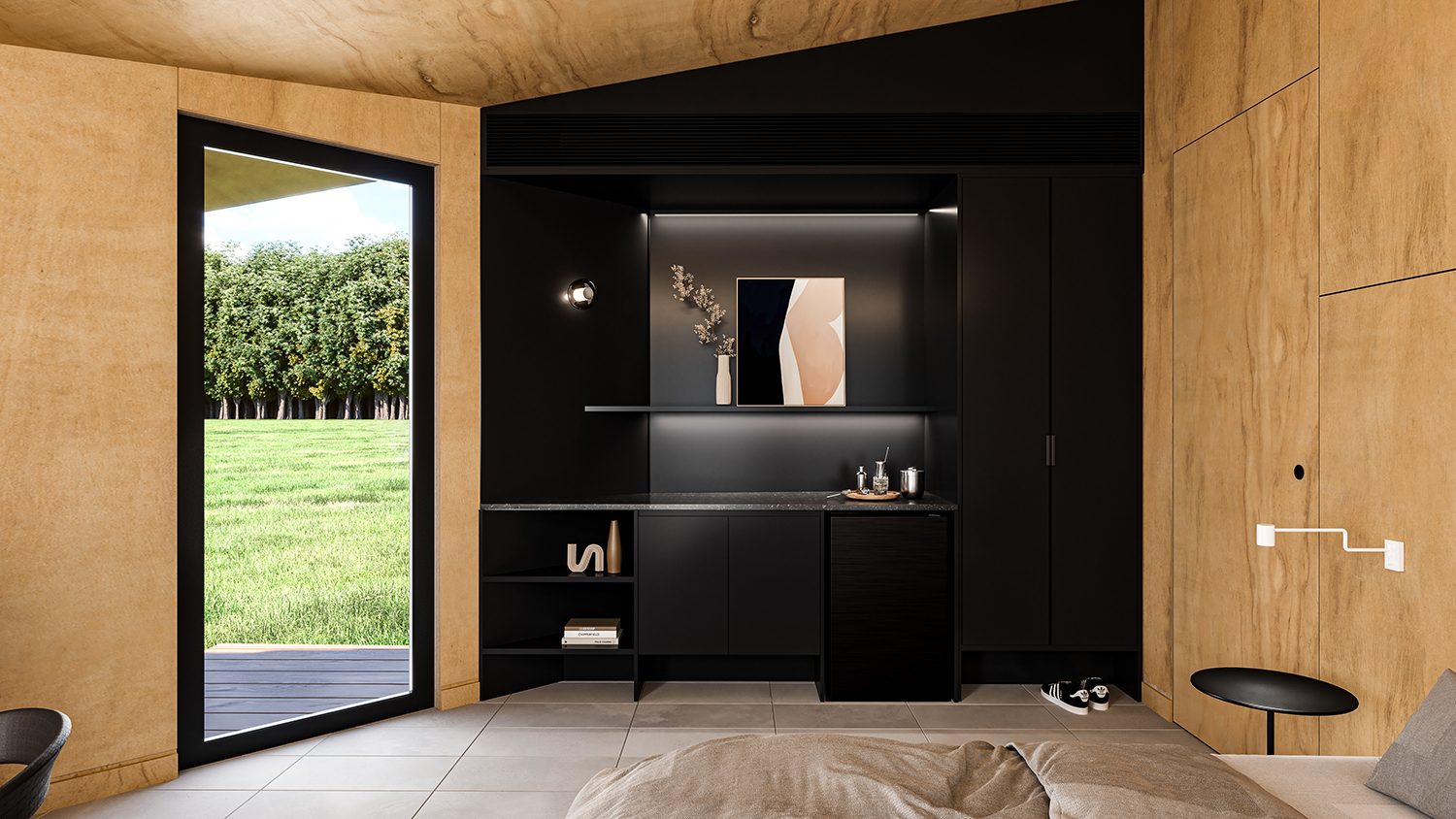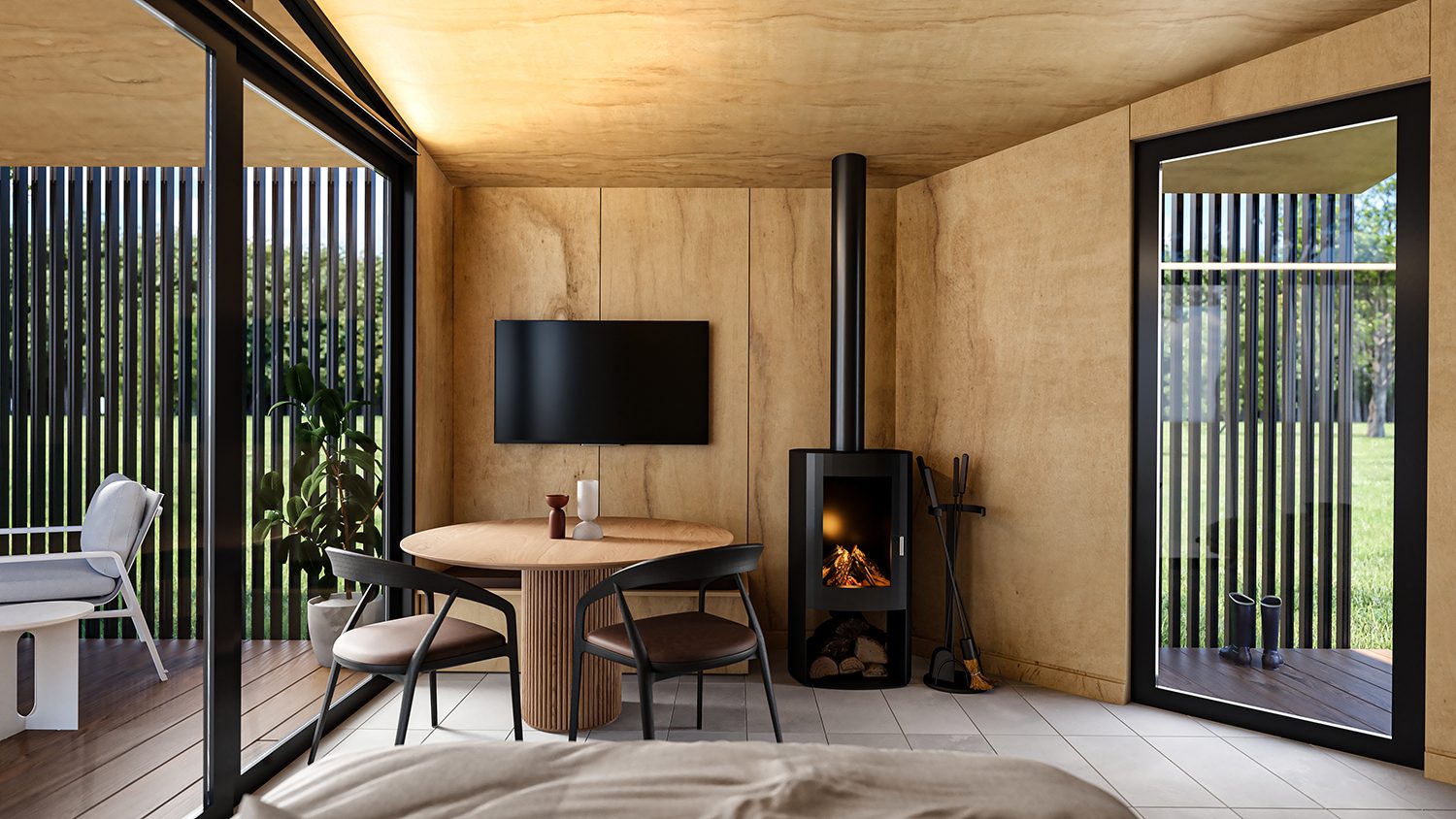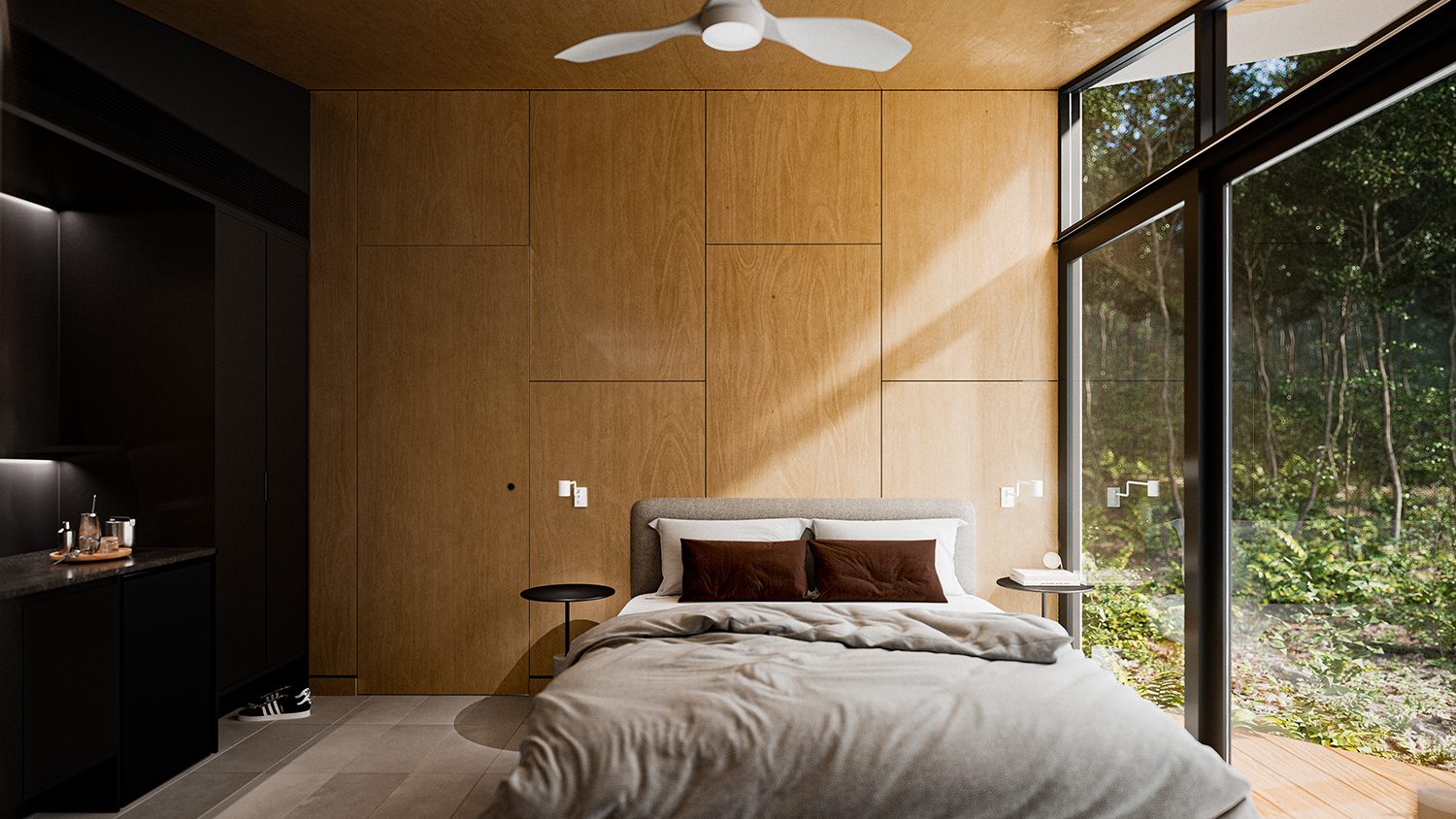 The products are for purchase, with operation of the products once built to be by the purchaser. The accommodation products are ideally suited to a winery, tourism provider or a developer