The concept design of a new $49M South Australian Sports Institute high performance precinct
Engaged by the Office for Recreation Sports and Racing, S9 developed a concept for the new headquarters, focused around community, activation and connection — creating a new iconic gateway for the city of Adelaide.
The building form and footprint draws inspiration from the strength of the bicep muscle and tendons, stretching out to connect and activate the neighbouring sites.

At pedestrian level the façade engages with the ground plain, activating the frontage. Sweeping up, a bridge is formed creating a thoroughfare and link from the neighbouring Netball SA Stadium across to SA Athletics Stadium.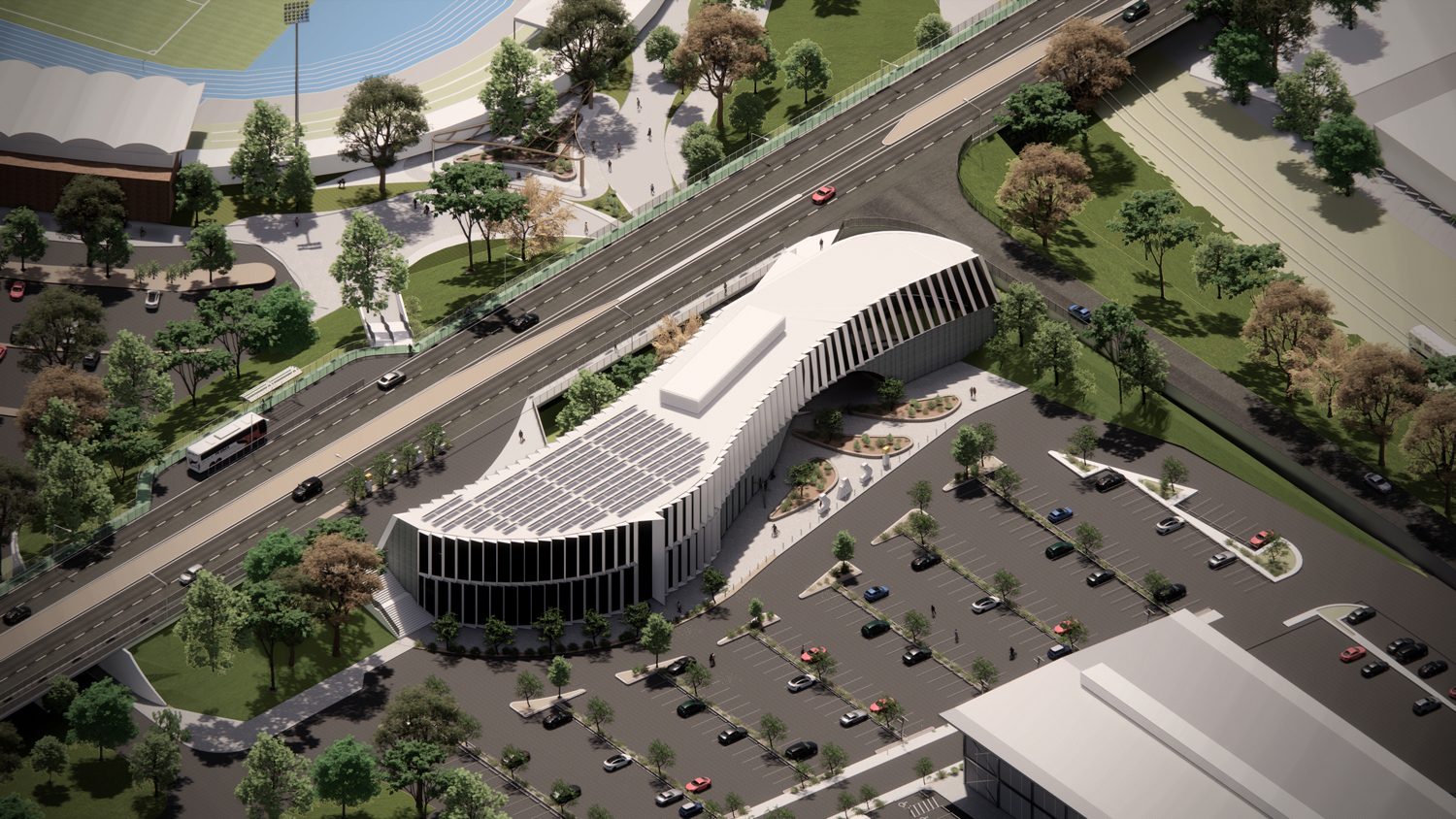 The state-of-the-art HQ will include a strength and conditioning gym capable of accommodating multiple sports, a specially designed indoor court with smart technology sport-specific ergometer training zones and an environment chamber for simulated heat, humidity and altitude stress training.
Visible and accessible from the main arterial road, the facility improves the precincts connection to the city and the broader community through new bus stops and bike paths.