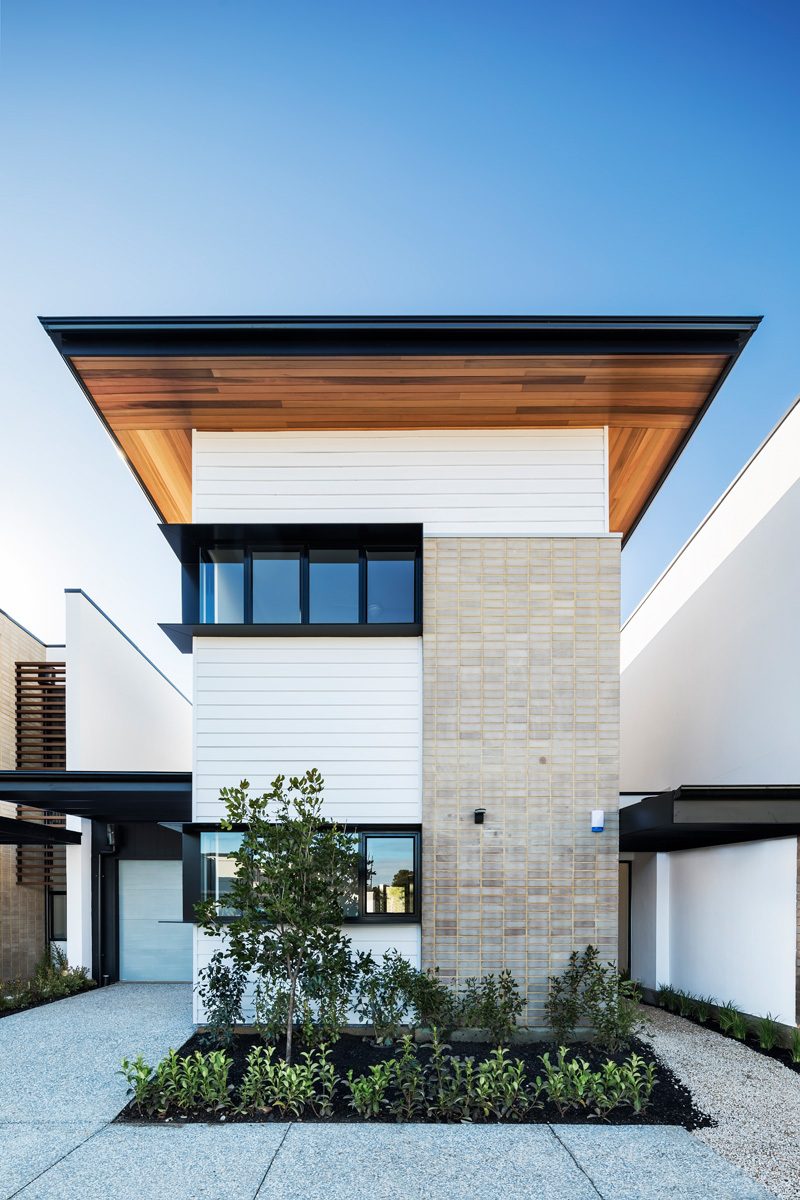 As part of a master planned development, WEST is a staged delivery of flagship terrace homes with three varying frontages, fronting West Lakes Boulevard
Amidst the development of 1600 new bespoke houses, terrace homes and apartments, WEST is setting a new benchmark in the delivery of master-planned communities in South Australia.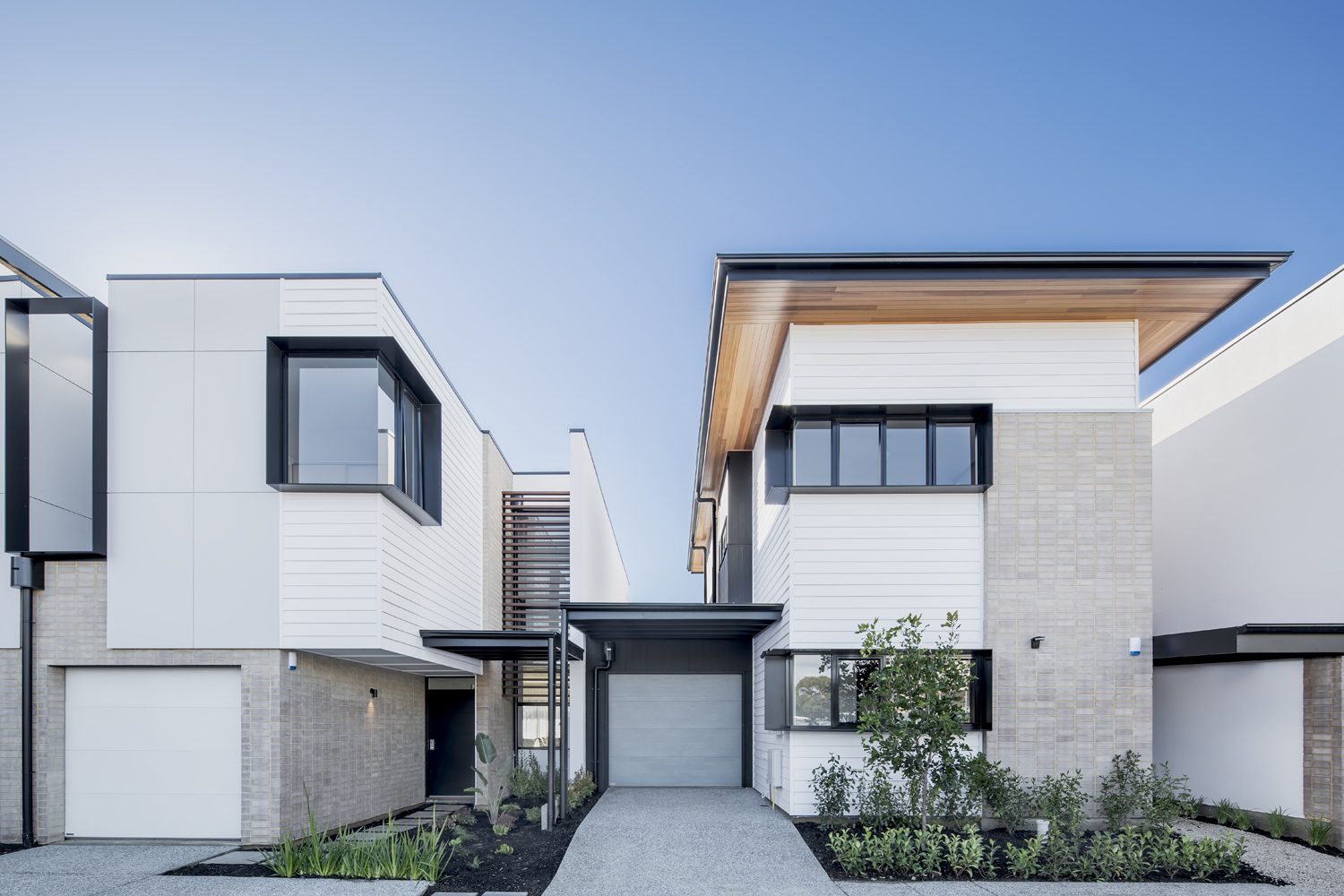 A highly transparent consultation process between Studio Nine and the Client resulted in a well articulated response to the streetscape that reflected the history of West Lakes and its surrounds, with three varying frontages.
Clever, functional and efficient floor plans were key to maximising the compact footprints, using voids to create a sense of volume and space. The contemporary designs, with considered layouts and proportion of the urban retreats create comfortable, homely spaces.
The varying, mixed material exteriors offer a strong architectural statement, while the warmth of the interior embraces a spacious, yet lived in, feel.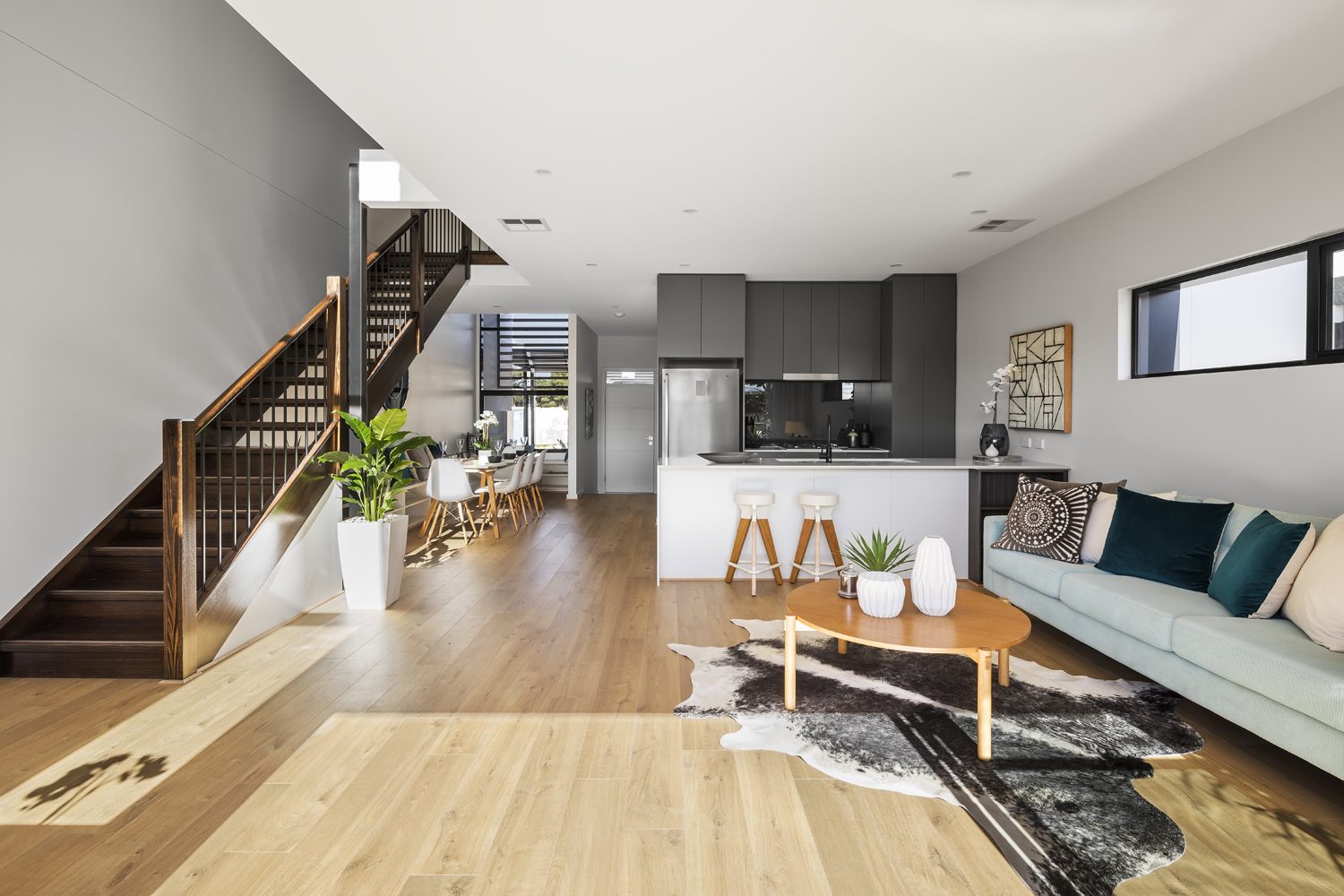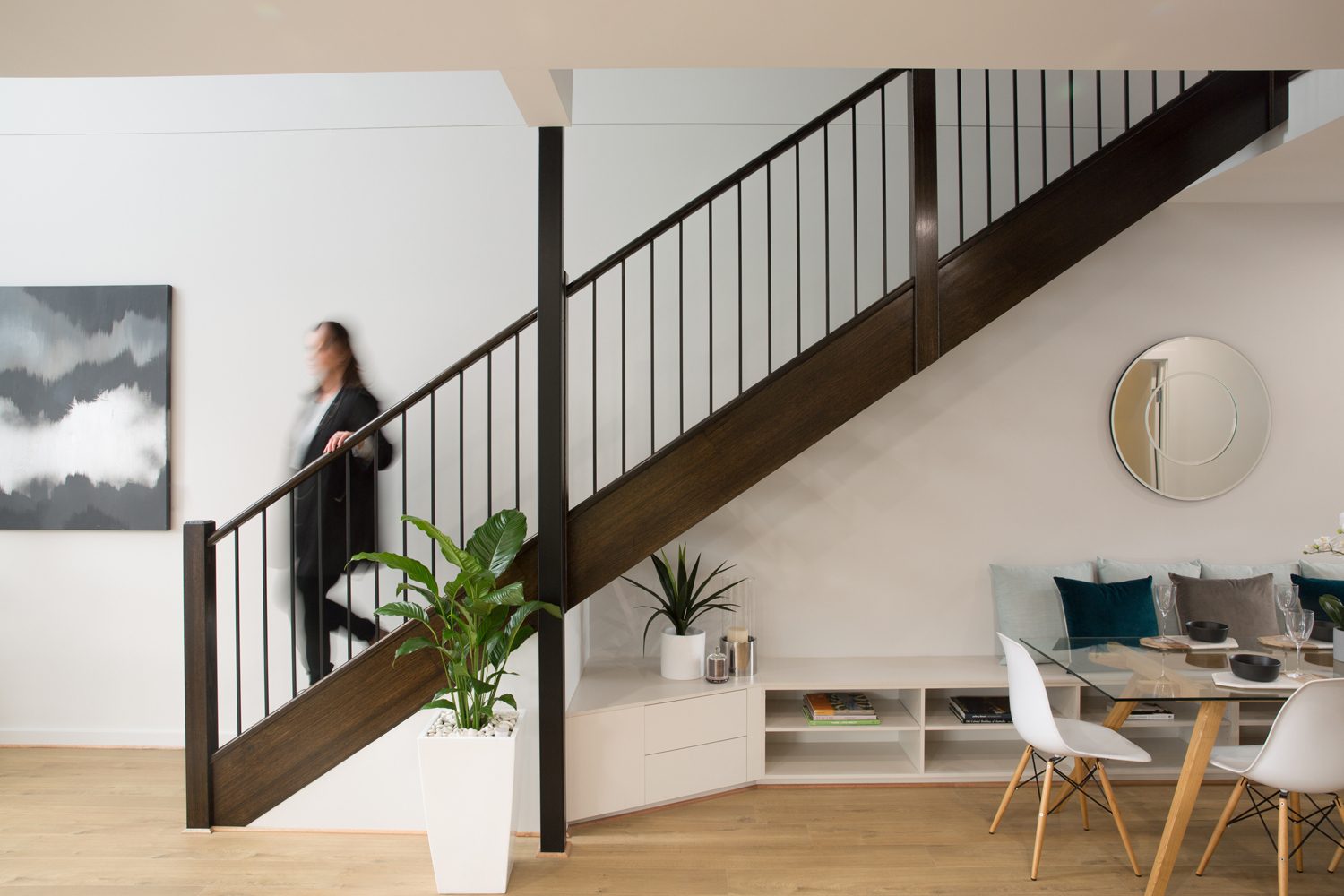 As part of Stage 1 and 2, entry level products were designed, all 21m deep with either 4.8m, 6.6m or 9.6m frontages. As these products were first to market, a balance had to be found, achieving both a high design quality but still remaining cost effective to construct and generate market interest. This in turn led to subsequent stages. WEST is a long term project with ten planned stages, Stage 3 is currently in progress.