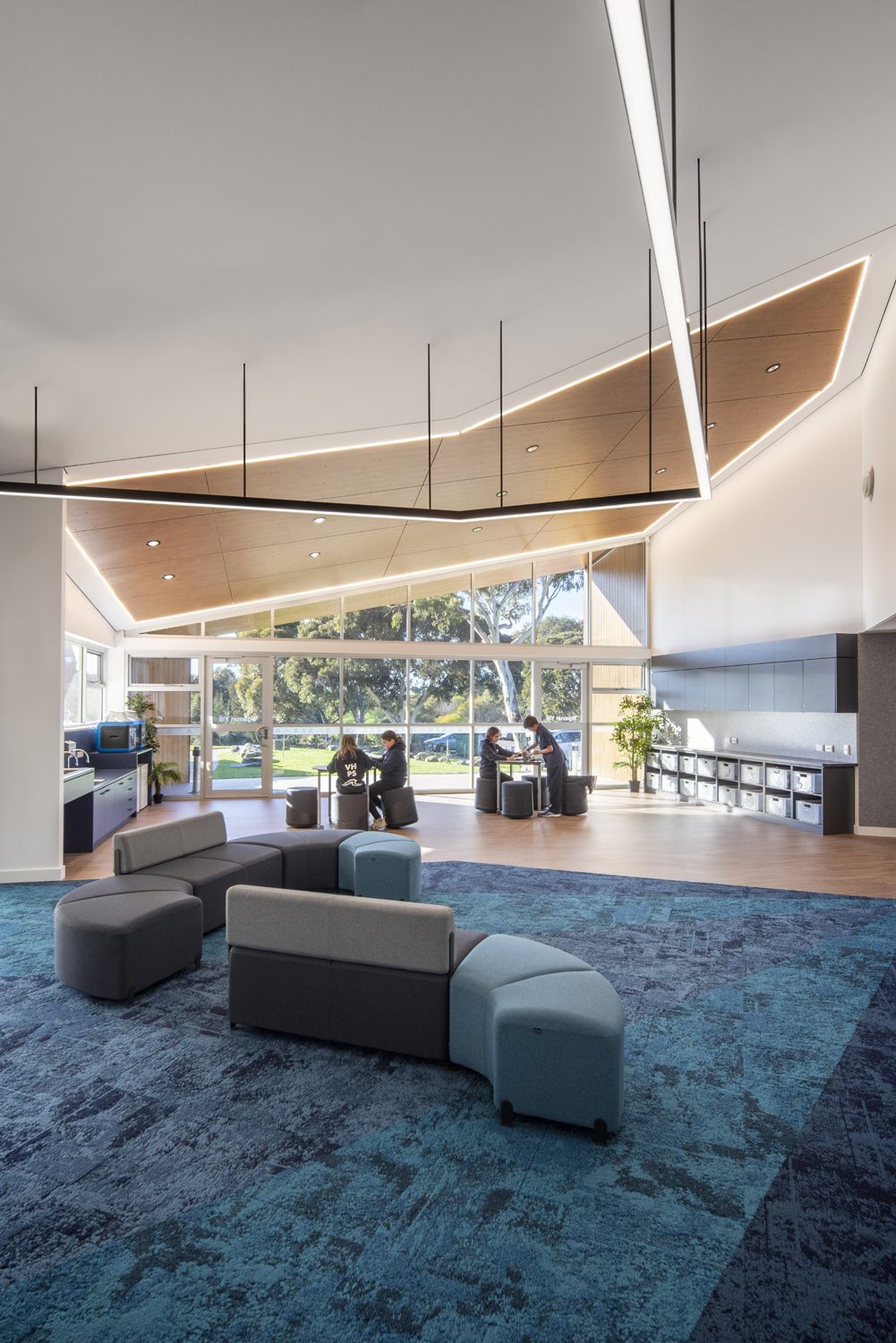 A $5M redevelopment as part of the State Government Capital Works Program
The redevelopment included a new flexible learning STEAM building, replacement and remediation of external structures, demolition of aging infrastructure and landscaping to connect the new with the existing surrounds. S9 have previously delivered a new building comprising of ten flexible General Learning Areas at the school in 2017.

Drawing on the school's close ties to the local aboriginal people and the Ngarrindjeri people's totem of the whale, the new building incorporates the idea of the whale tail through the design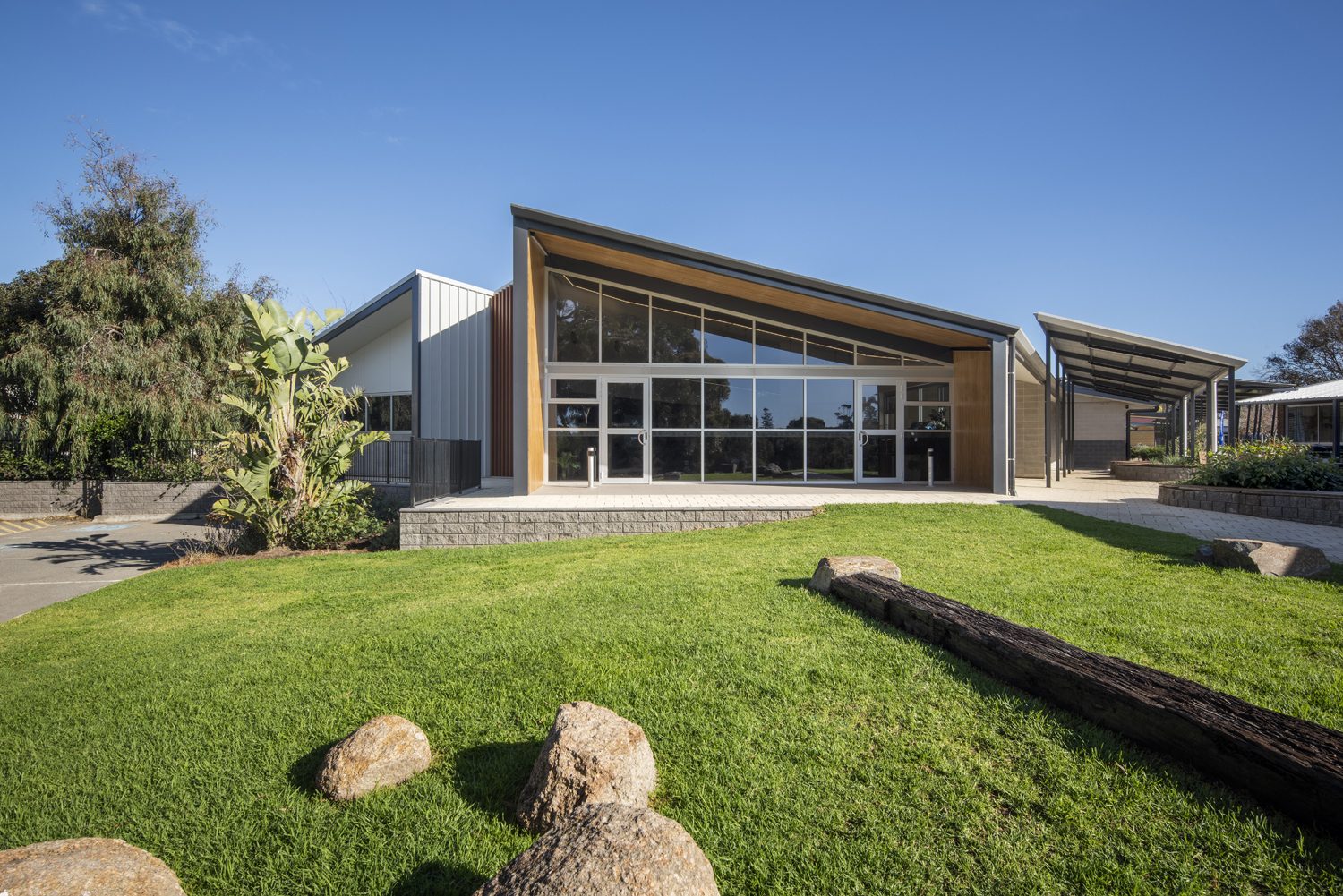 The three new general learning areas can be opened and joined together using glazed sliding doors and operable walls to again take full advantage of the notion of communal learning
Materiality picks up on the existing school and surrounding context, inspired by the sea. Blockwork colours reference the geology of the area, while internally a mix of blue tones are used along with carpet made from recycled bottles recovered from the ocean.
With equality and inclusion at the school's forefront for fostering a community based feeling, the site is seen as a place for meeting and learning together. The new design allows people to enter and congregate in a 'middle' area and then filter out to other 'communal' parts of the building and individual learning areas.