Redevelopment and refurbishment works across the school's campus as part of the State Government Capital Works and STEM programs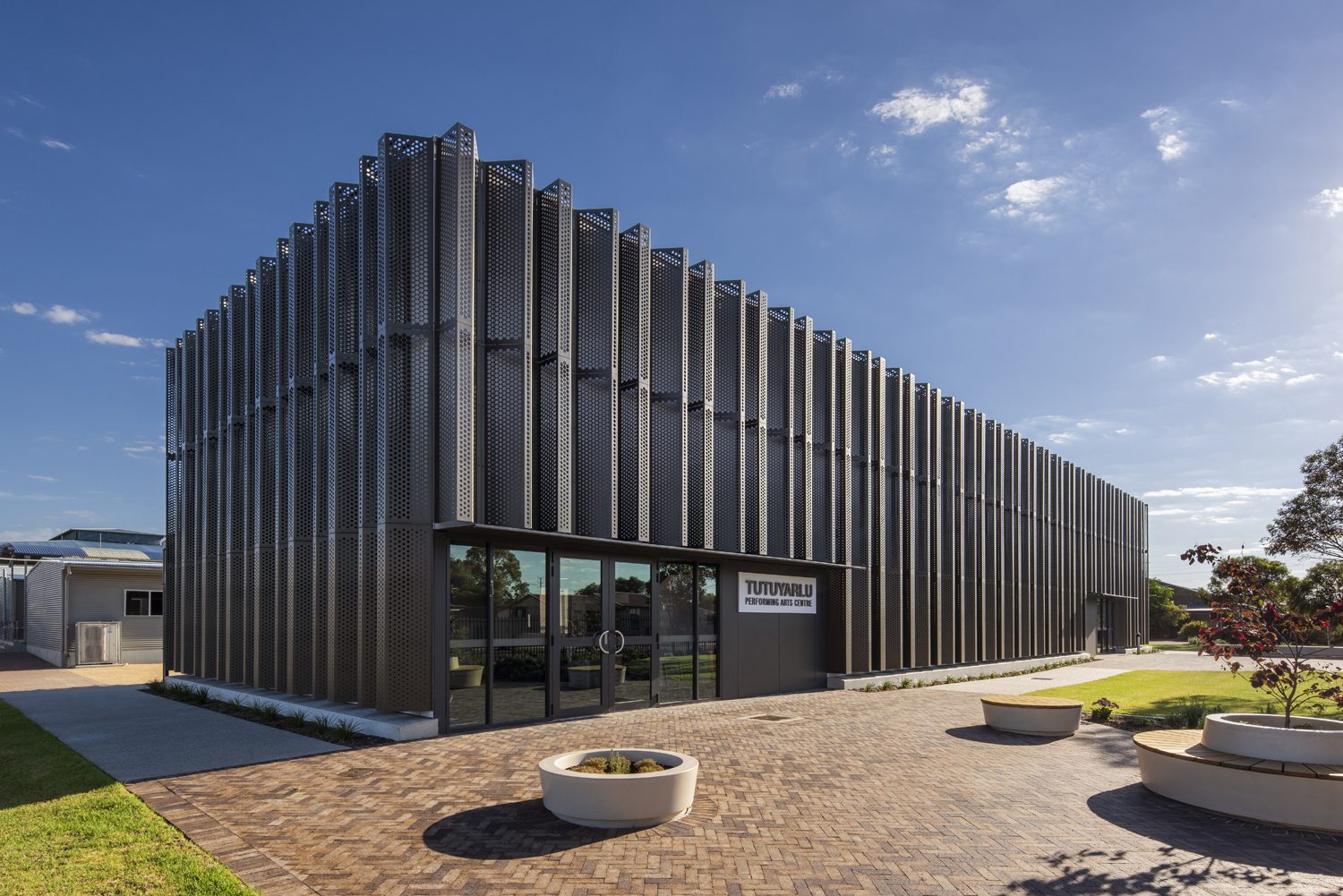 Filling a void within the school's offering, the Tutuyarlu Performing Arts Centre provides a new drama and music teaching and performance facility.
Drawing inspiration from a stage curtain, the building's form creates a dynamic and striking façade, acting as a beacon when lit from below. The design is influenced by place with strong connections to indigenous heritage and dreamtime stories.

The bold architectural statement has created a new focal point for the school, increasing community connection and making a positive statement about public education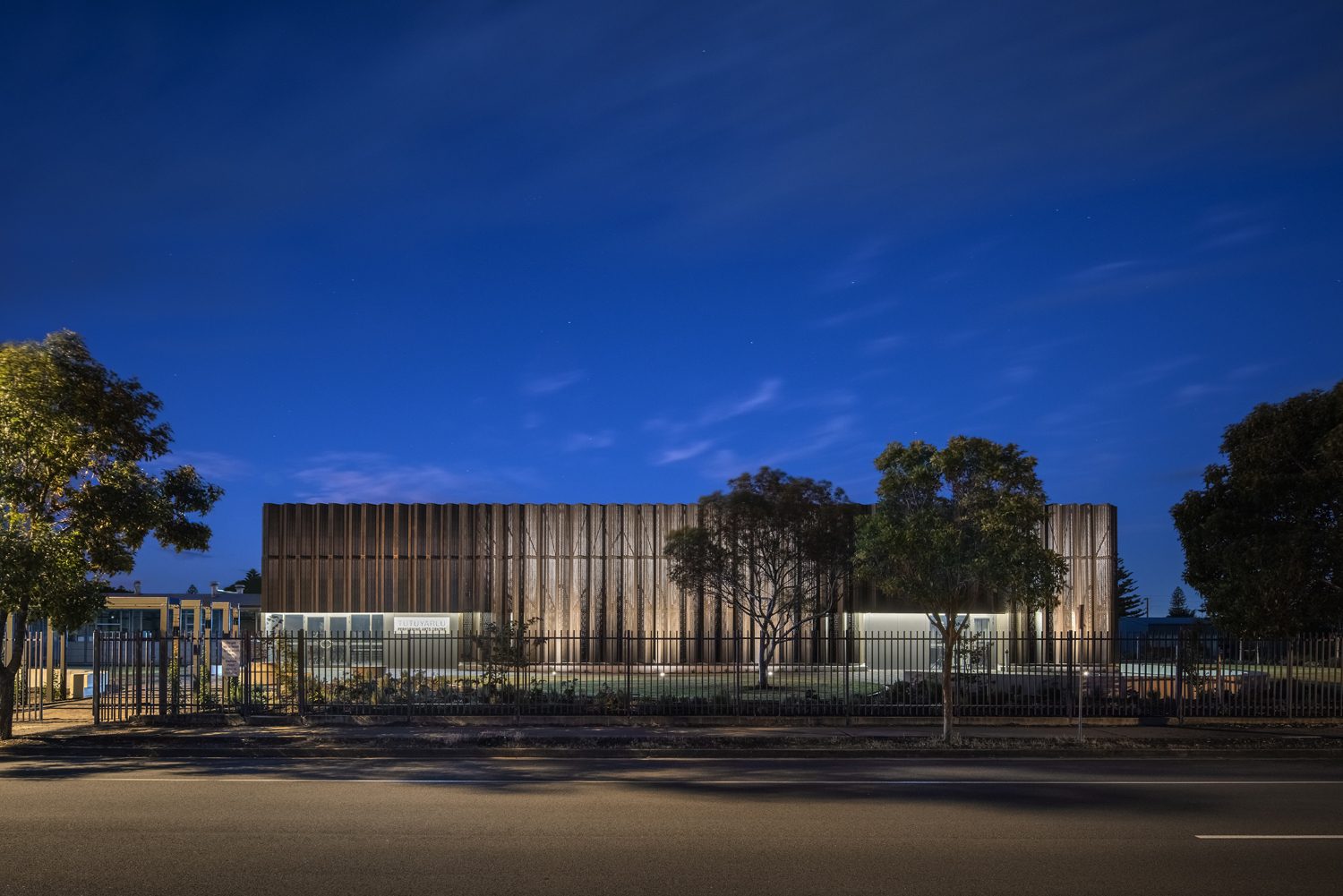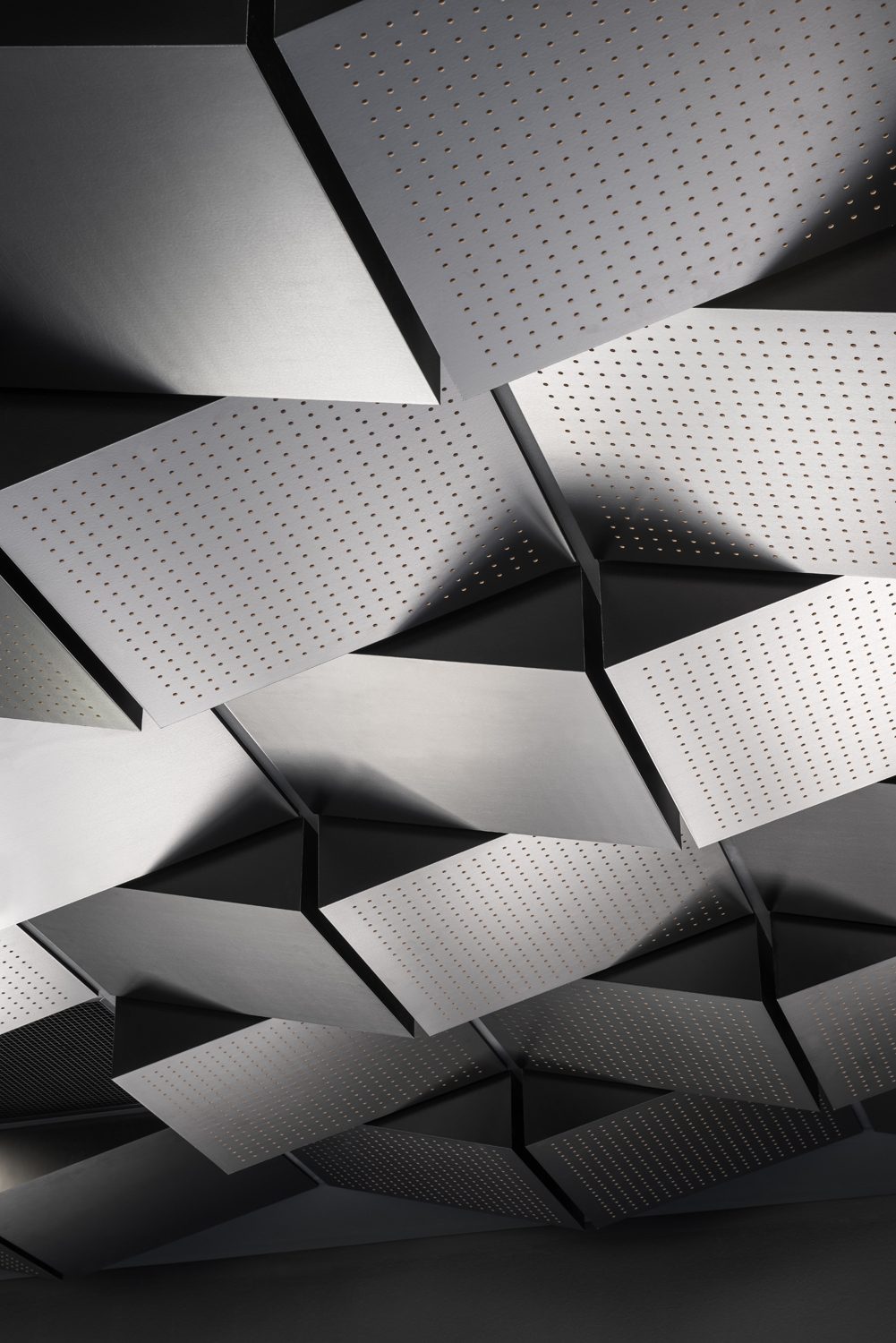 Internally the design was influenced by local pine trees and the native black swan — drawing connection to indigenous heritage and dreamtime stories
Clever internal planning has provided the school with flexible spaces for teaching and performances including a drama GLA that doubles as a lobby, a drama SLA that doubles as an auditorium, a music GLA used for practical music learning and an additional backstage area, sound-proof music rooms, teacher offices, and a lighting and sound control room.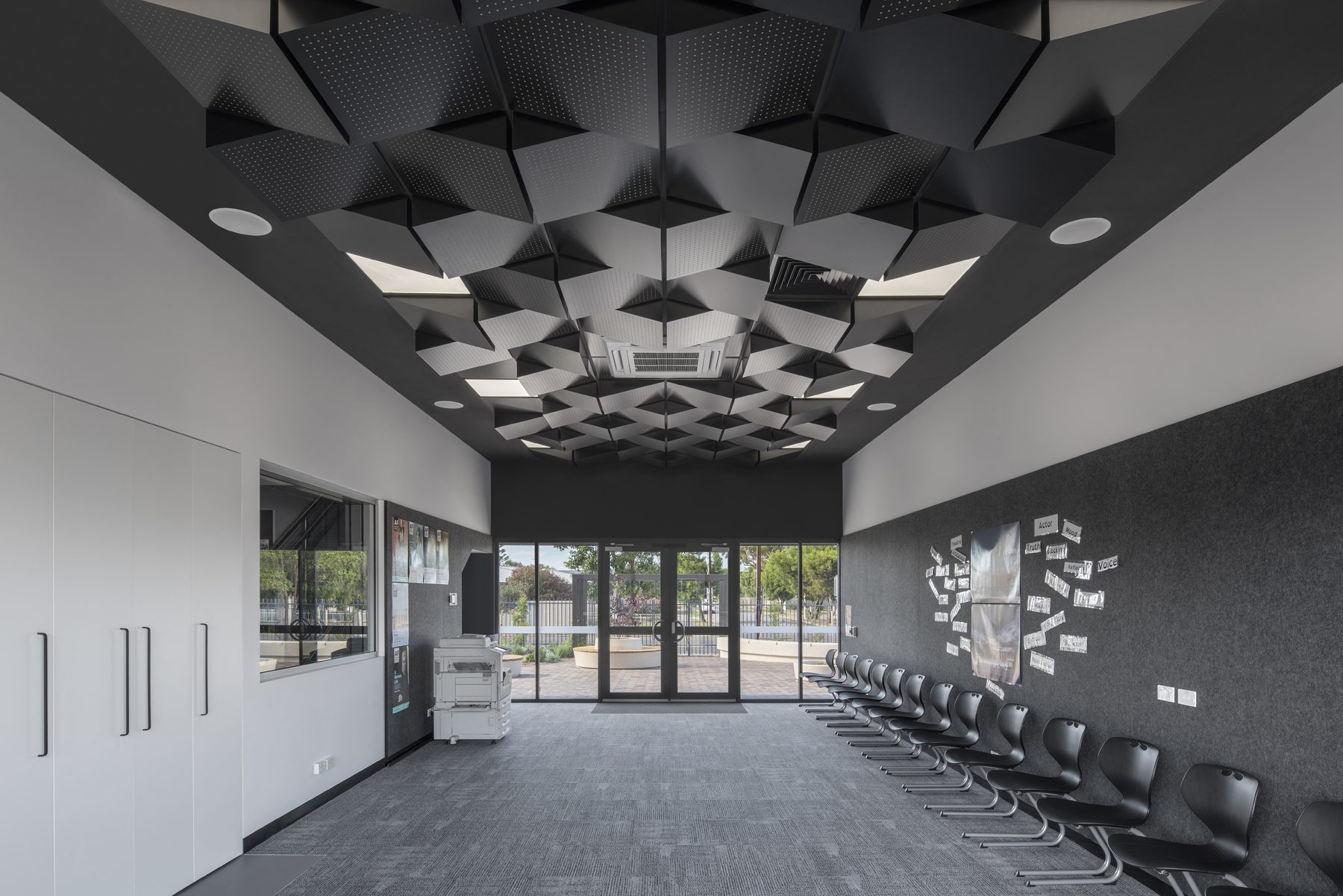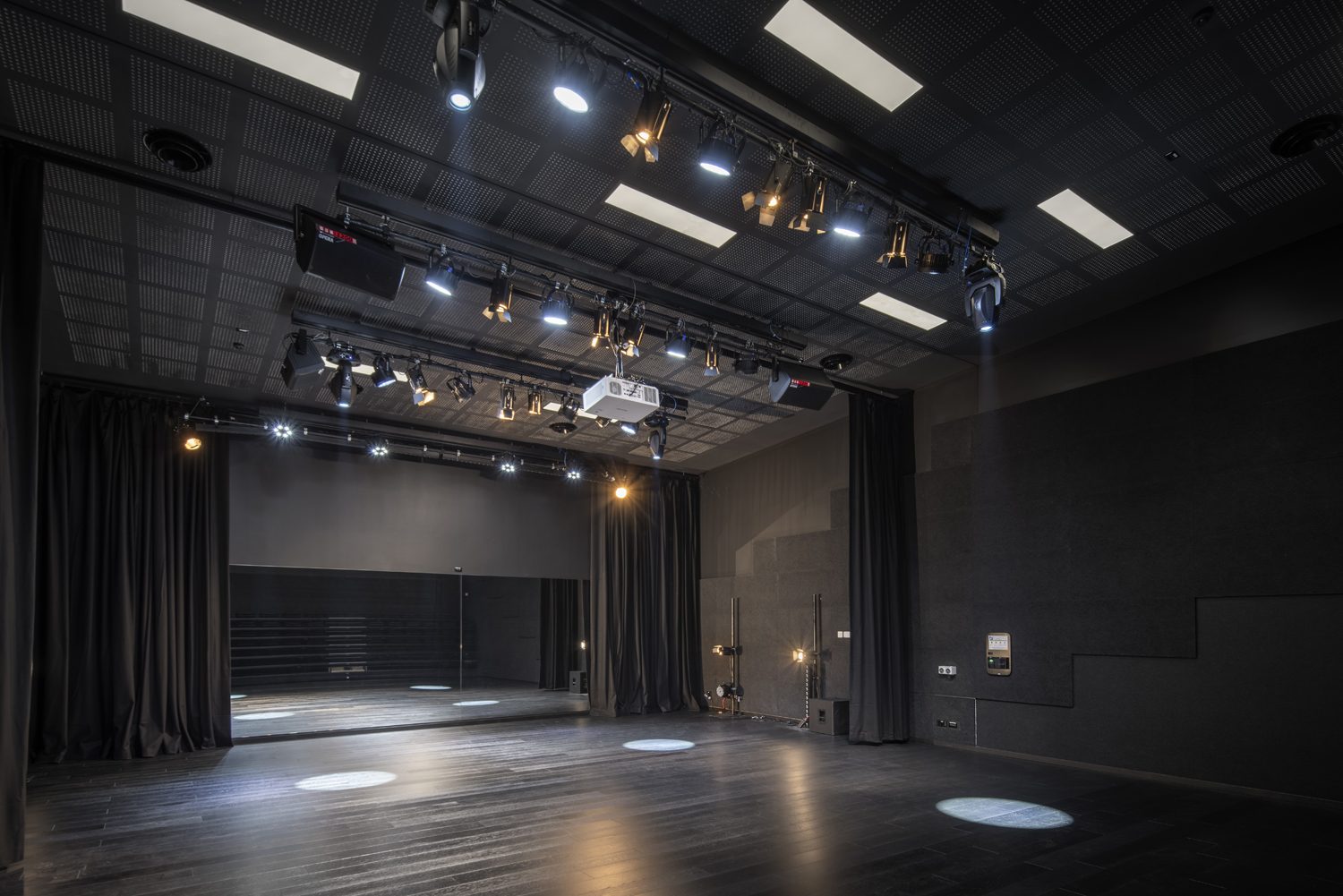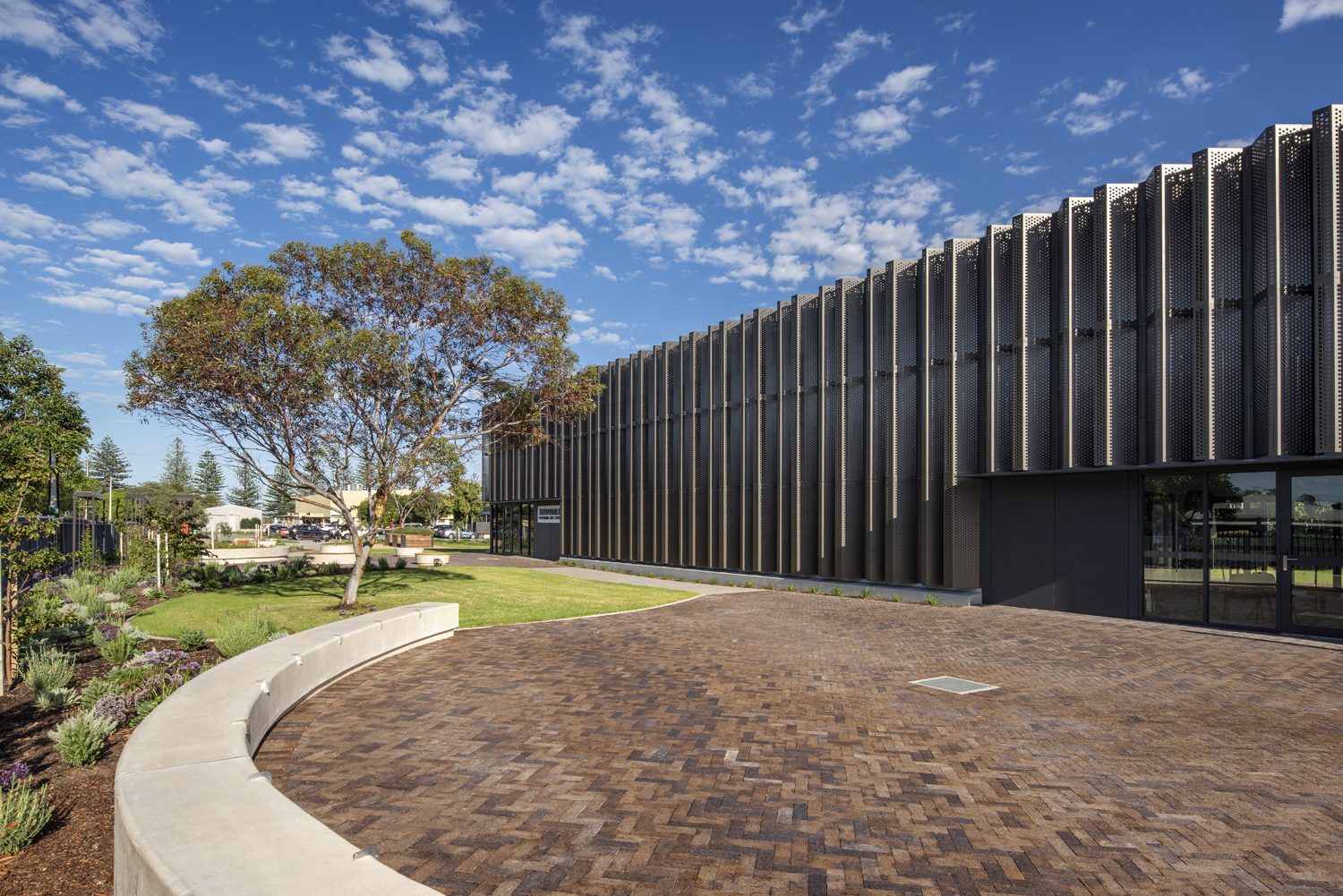 Tutuyarlu replaced a suite of buildings that had reached the end of their useful life. Setting the building amongst a new landscaped environment provided the opportunity for external learning areas and space for students to enjoy breaks, connecting the facility to the rest of the school.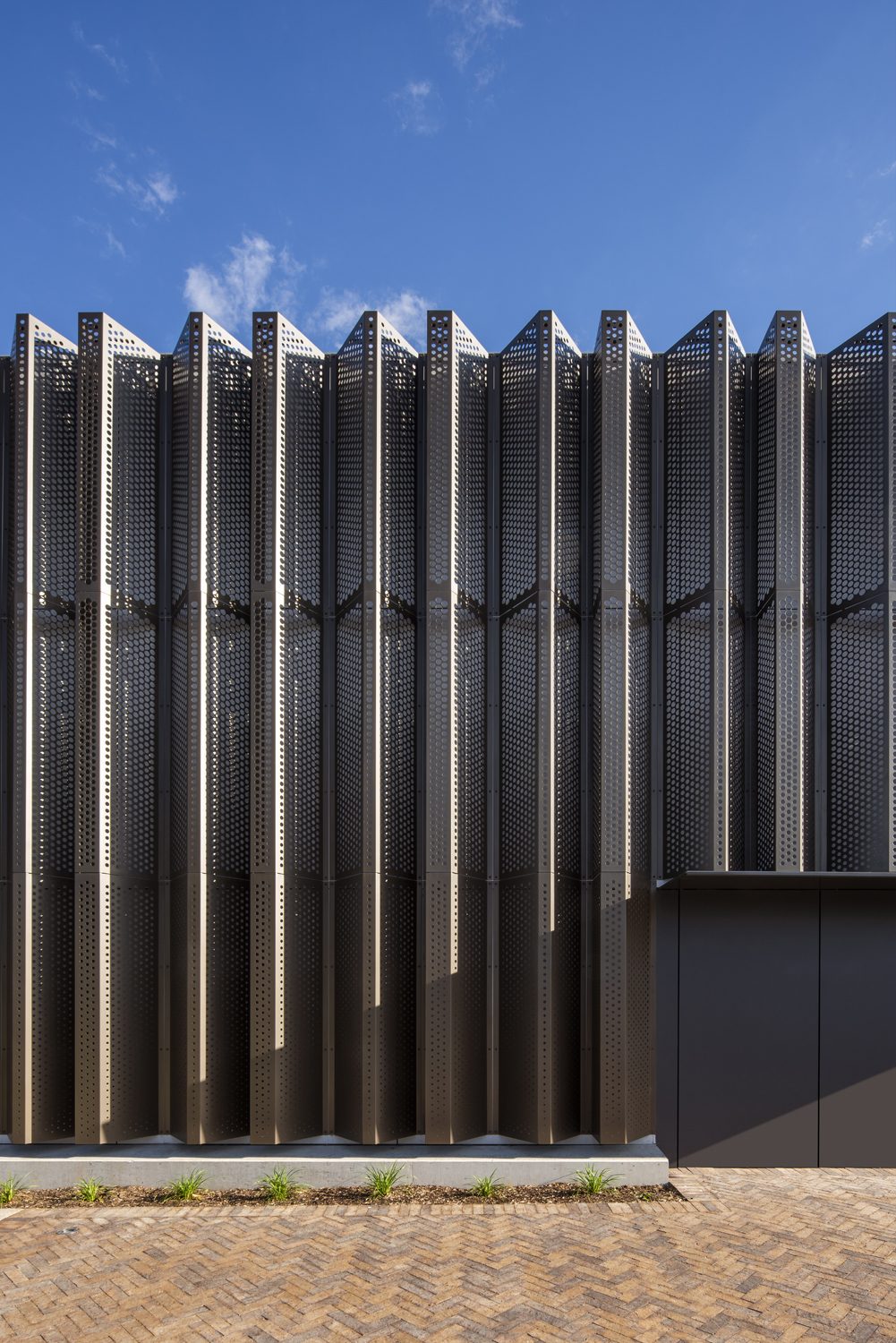 The selection of durable materials was paramount given the sites close proximity to the ocean, with powdercoated perforated aluminium screening adding to the play of light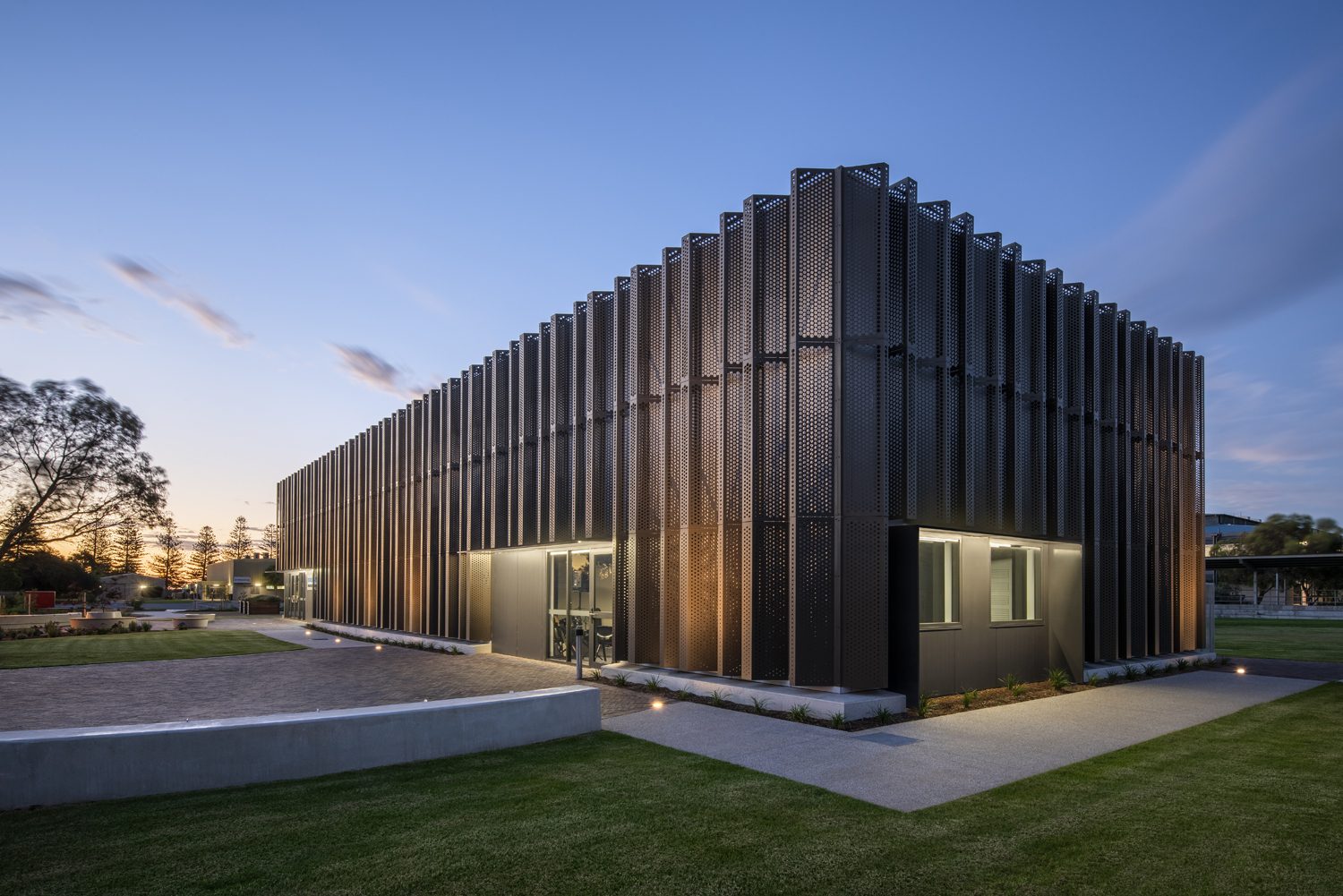 The statement building has exceeded the school's requirements for the facility, with the efficient design providing a flexible, multi-use spaces within a much smaller footprint than originally anticipated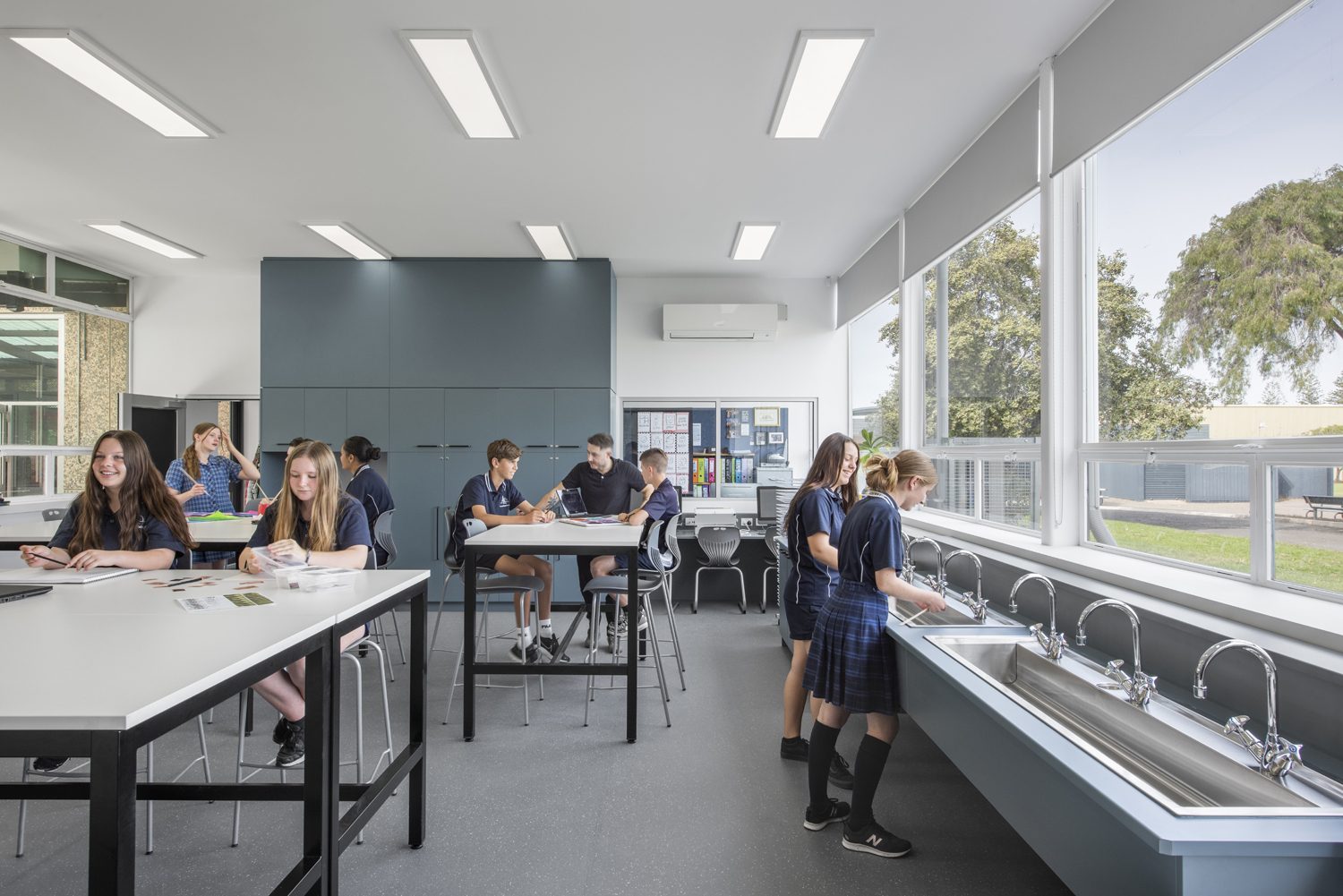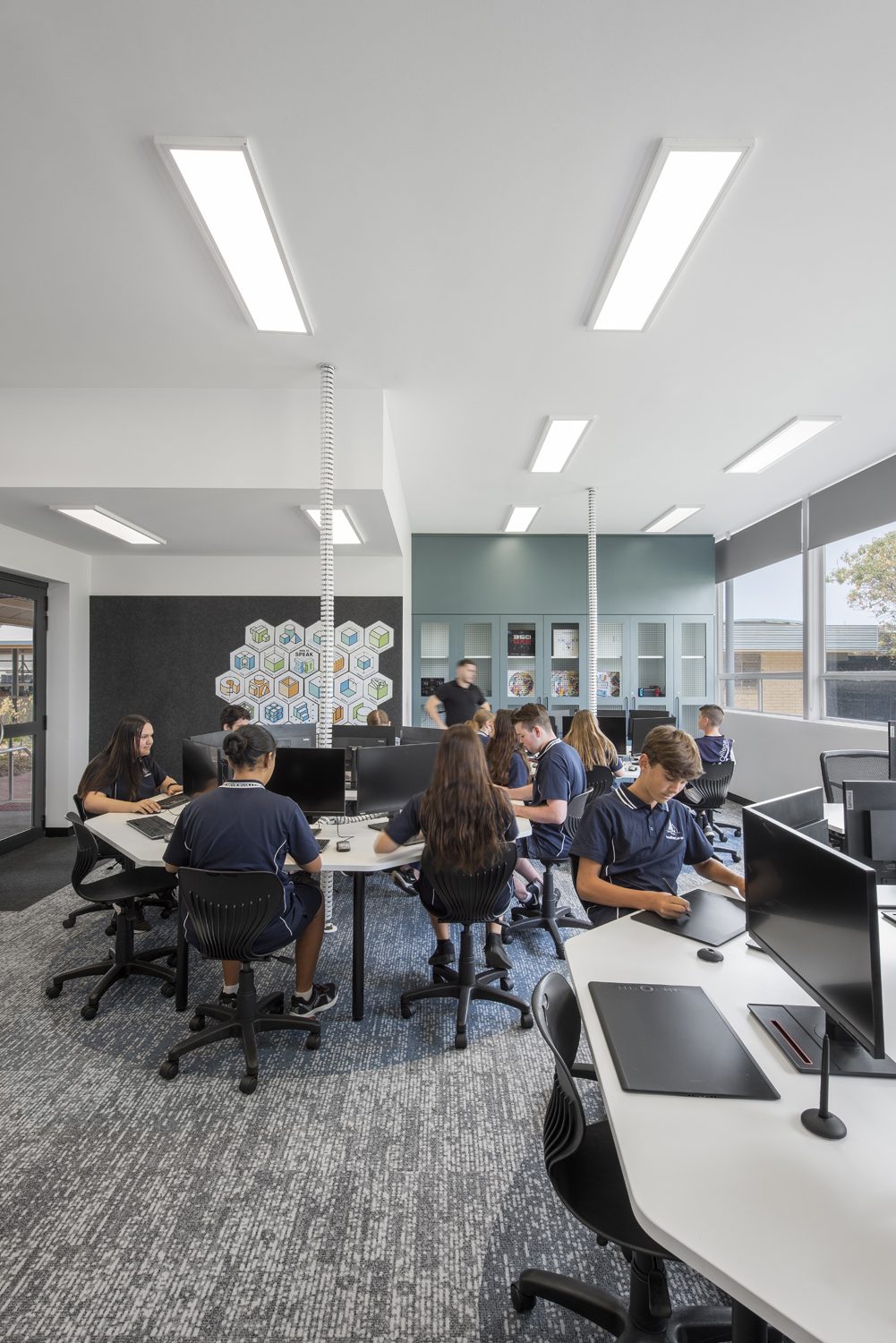 New Art Labs and a Digital Design Suite sits across from the schools previously completed STEM facility. Interiors throughout the refurbished existing buildings and the new facility respond to the existing built conditions and reflect the surrounding natural environment, while introducing new materiality that celebrates the indigenous history and culture of the site.
The refurbishment works throughout other parts of the school involved the design of new general learning areas and teacher preparation spaces. Operable walls create collaboration spaces and movable, stackable furniture allows for maximum flexibility.