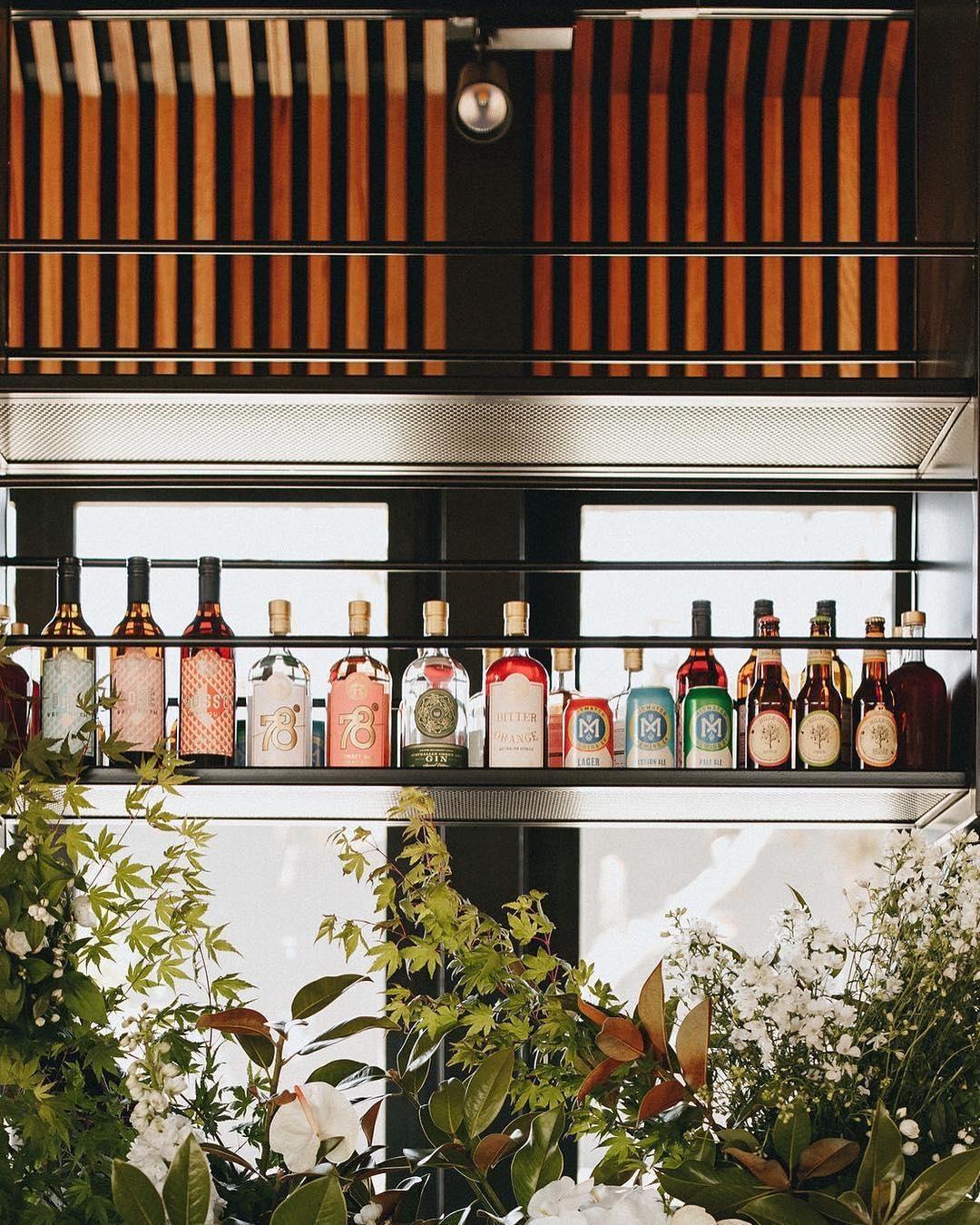 Home to five of South Australia's best food and craft beverage producers — a cellar door, restaurant and venue space that sets a new hospitality benchmark for the state
Through a partnership between a series of local businesses — The Hills Cider Company, Ashton Valley Fresh, Mismatch Brewing Co, Adelaide Hills Distillery and Vinteloper, the brief called for a consolidated Cellar Door offering, redefining what a traditional model may embody.
S9 were engaged to undertake the concept design, planning application and documentation of this project. The concept design focused on the physical demonstration of how, with sustainability at its core, businesses can come together to create a model that shares resources to deliver a 'paddock-to-plate' offering that didn't exist before. A modern twist to an otherwise agriculturally inspired experience.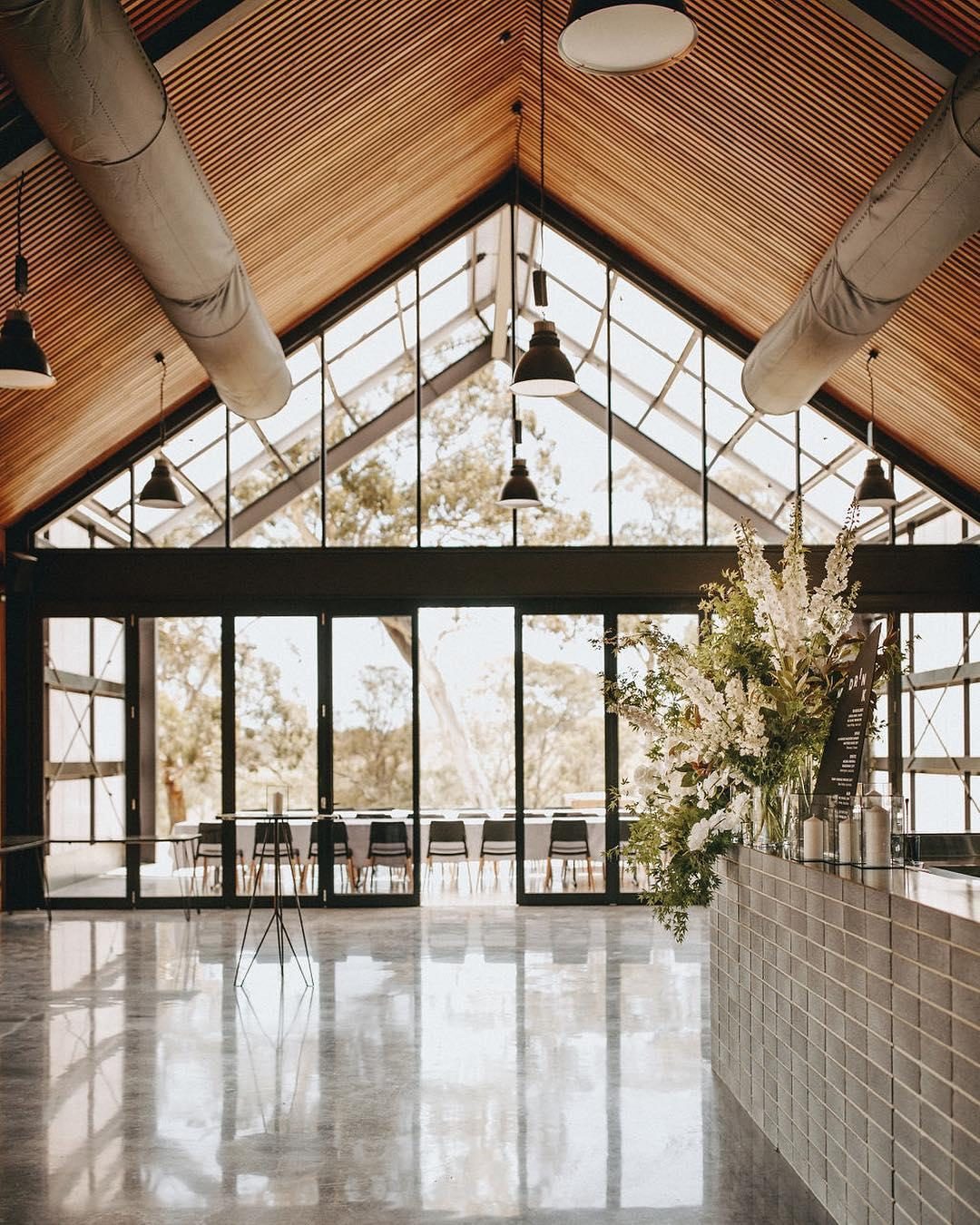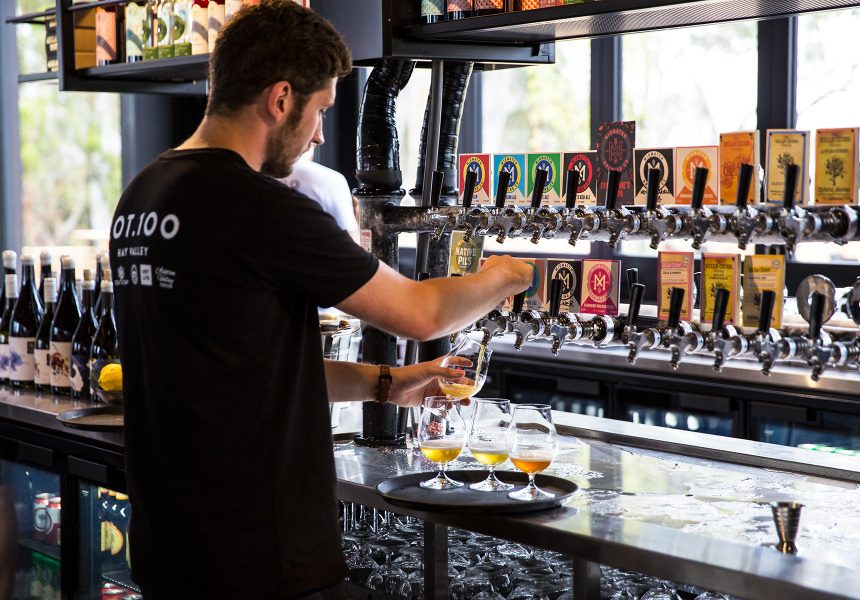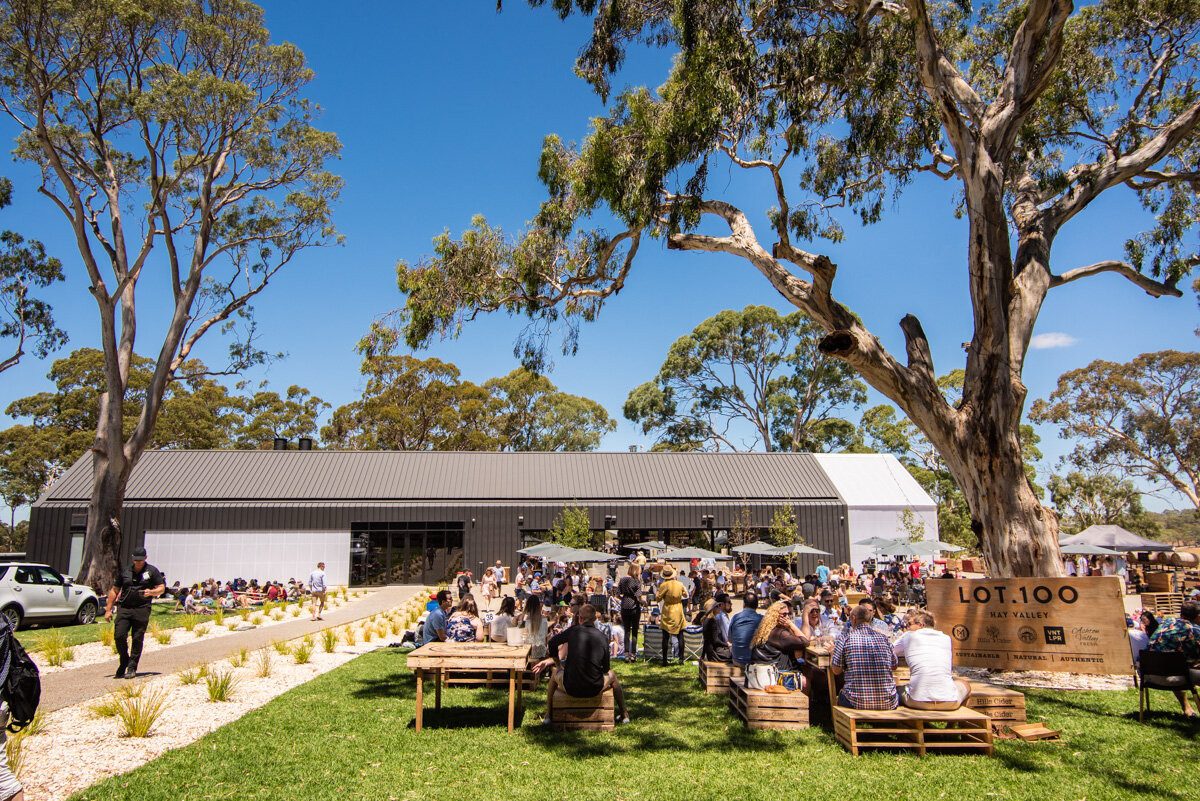 The interface between the new building and its context was a key project driver. The building was strategically sited on an axial connection, framing views to established gum trees with an outdoor deck overlooking apple orchards and vegetable gardens. The local quarry was used as a focal point in the entry sequence leading up to the new building, alongside a new dam.
Based on a contemporary interpretation of the barn aesthetic and drawing reference to the many sheds on adjacent properties, the slender black silhouette of the building is clad in an external metal skin, pre-finished to stand the test of time. This has been intentionally contrasted by translucent polycarbonate punctuations that define the outdoor areas and internal walkways.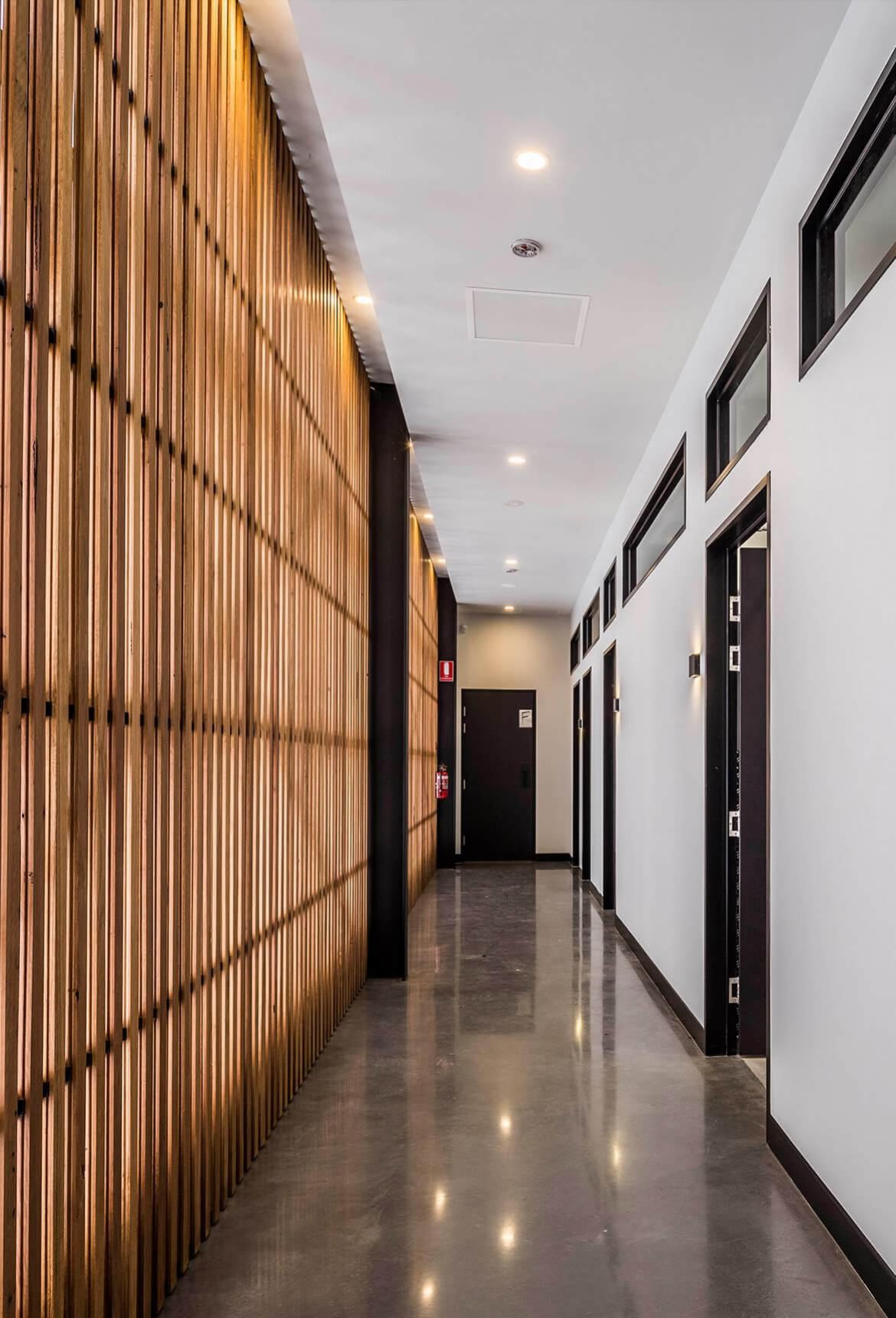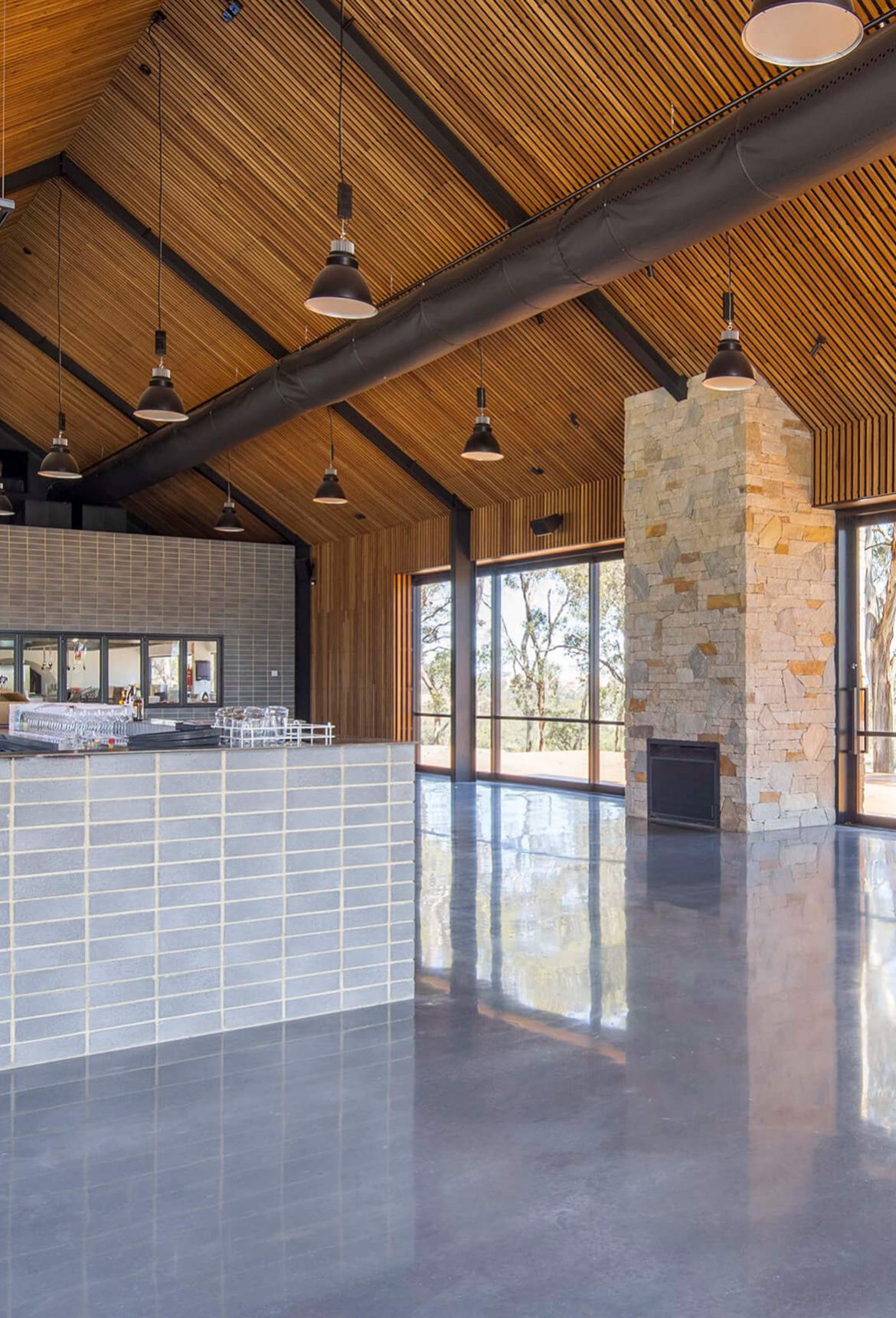 Clad internally in timber battens, the warmth created is gently offset through the use of the polished concrete floor finish that runs throughout the building. Stitching each space together with a consistent, high-quality level of finish, the choice of flooring seamlessly complements the natural grey stackbond brickwork forming the bar fronts and commercial kitchen walls.
The main entry statement is a singular mirror finish box sitting proud of the main building facade. An expansive external deck orientated towards the view over the orchards encourages patrons to dine externally, while being flanked by a similar courtyard offering, serviced by a central bar and two-way fireplace.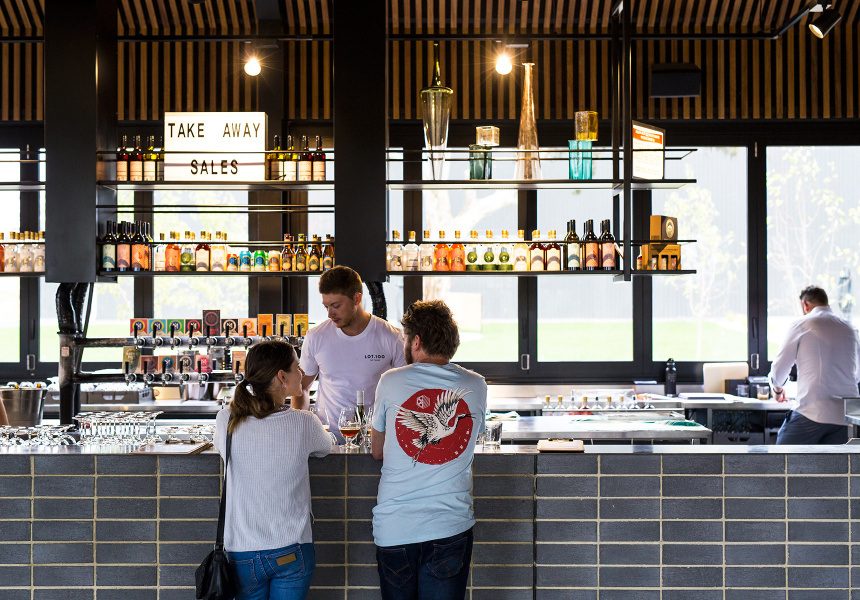 The large multi-function space gives the owners freedom to adapt their offering to meet the market and showcase the business partnerships, new product launches, and merchandise in a small retail footprint. Transitioning from day-to-night, the venue is open to the public by day and can be transformed into an inimitable setting for private events and weddings.
The commercial kitchen was planned centrally to service the main event space which was located to maximise views across the site. A large double-sided bar was planned to allow servicing of both indoor and outdoor activities whilst allowing deliveries and back-of-house areas to be programmed out of sight, behind the kitchen.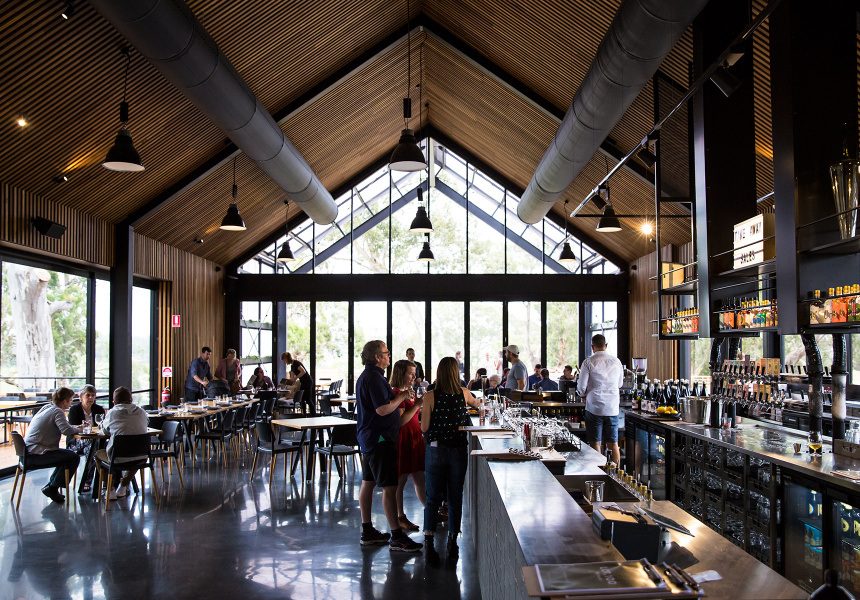 Lot 100 is destination for locals, interstate visitors and international tourists — embodying the overarching brand and achieving a relaxed and unique family friendly escape from the city