Long standing client West Beach Parks continue to undertake a staged master plan, creating an interconnected hub for a multitude of the park's assets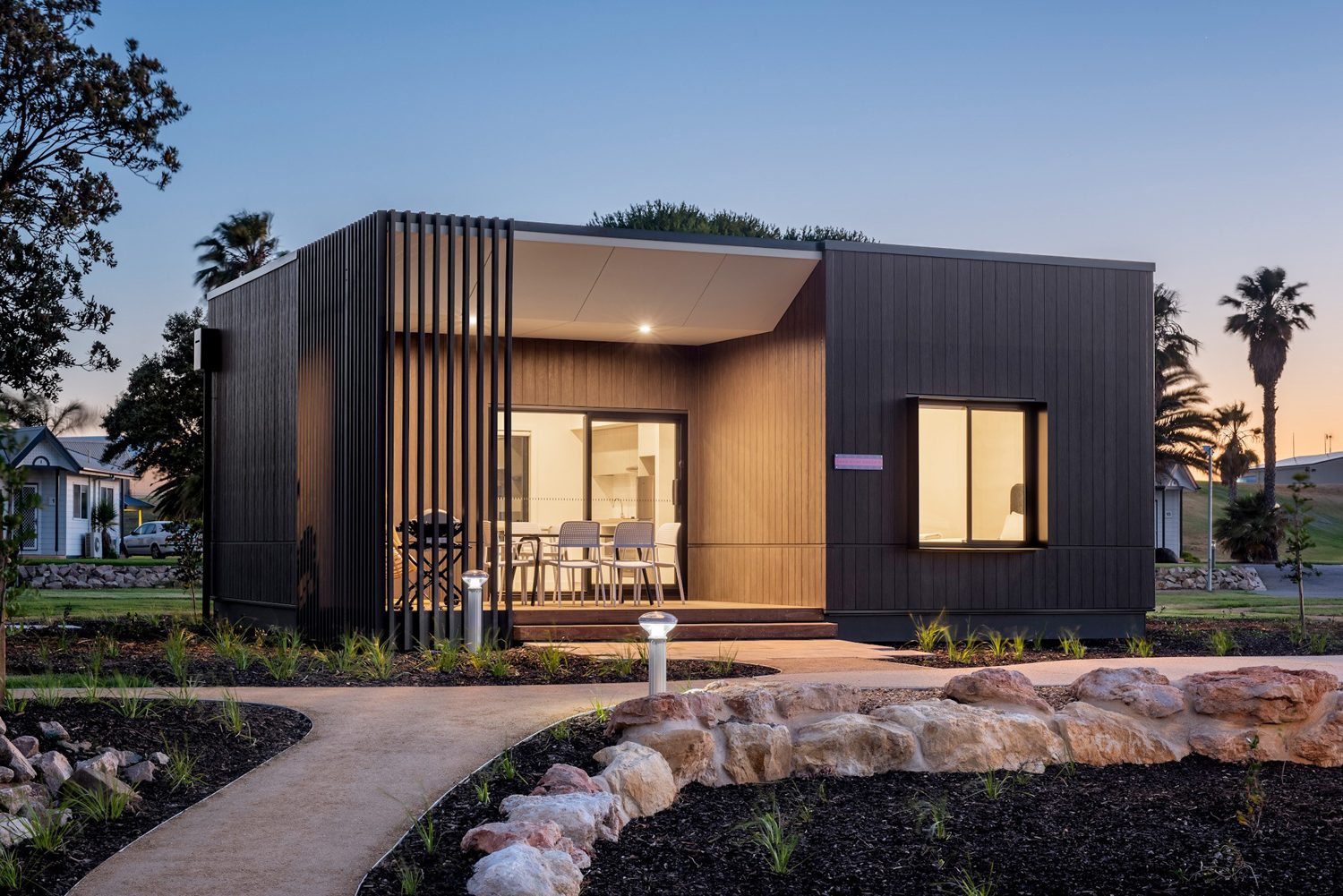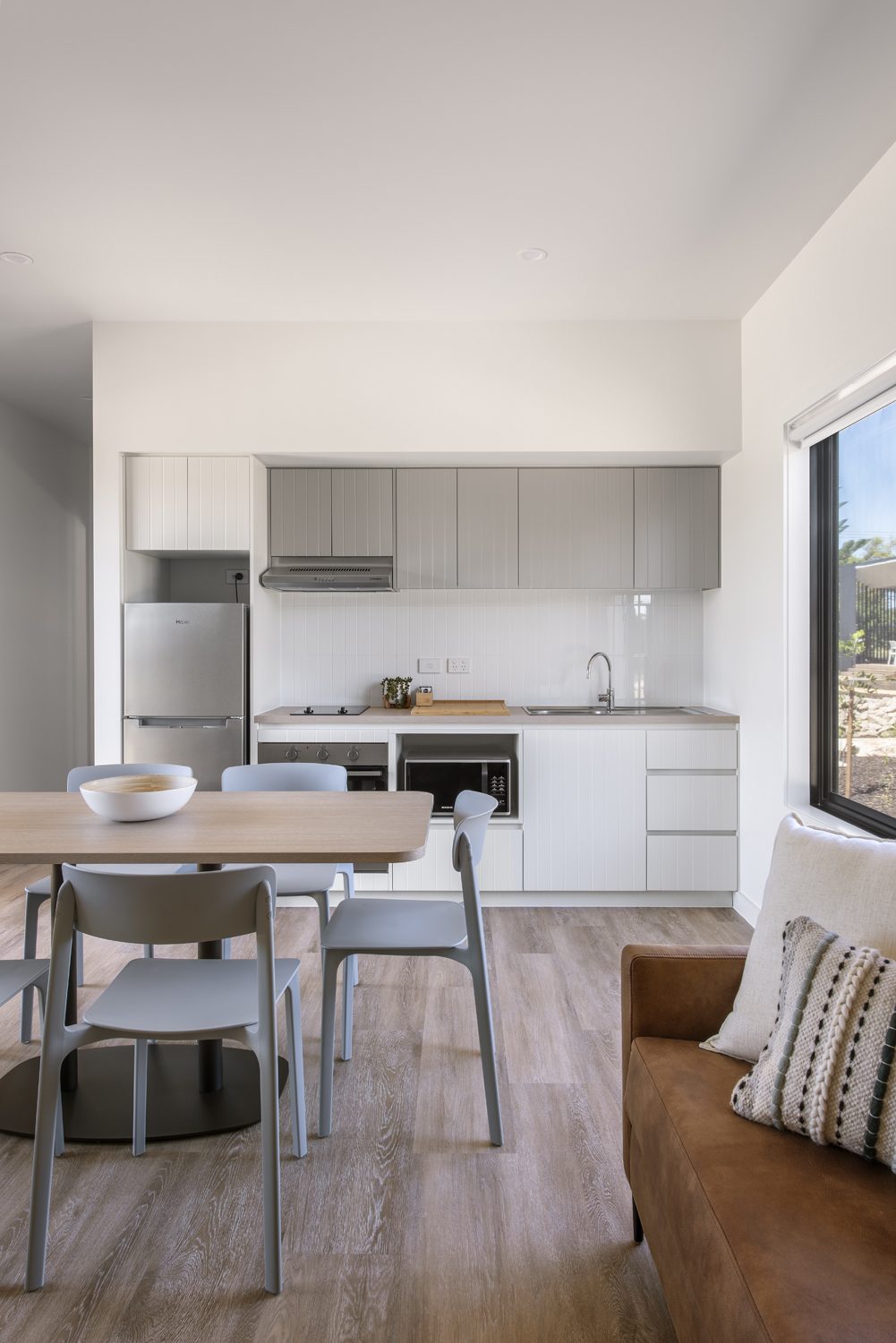 Realising an opportunity to capture a new market sector and place the tourist park as a significant seaside development and holiday destination, seven new purpose built accommodation cabins were delivered as part of the overall site master plan.
The cabins and their surrounding landscaping provide a different, enhanced and up-market offering to the parks existing accommodation. Each cabin includes two bedrooms, one bathroom, open plan living space and a generous outdoor deck area.

Timber grain fibre cement is the sole material used on the cabins' exterior, integrating into the landscaped setting and providing a maintenance free solution for the beachfront location.
Complementing the buildings clean form, the boxed windows provide shade and frame outlook to the significant nature play area.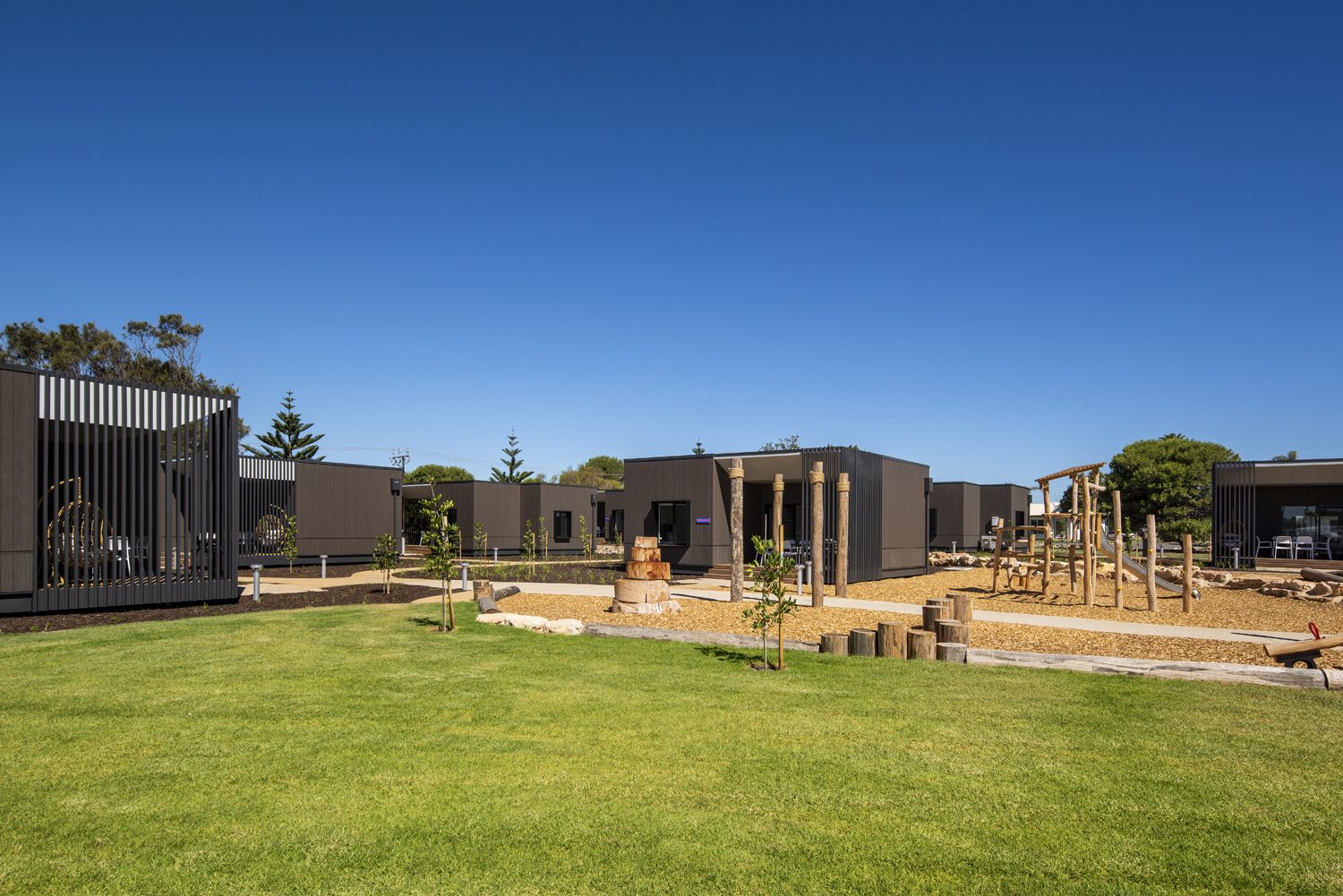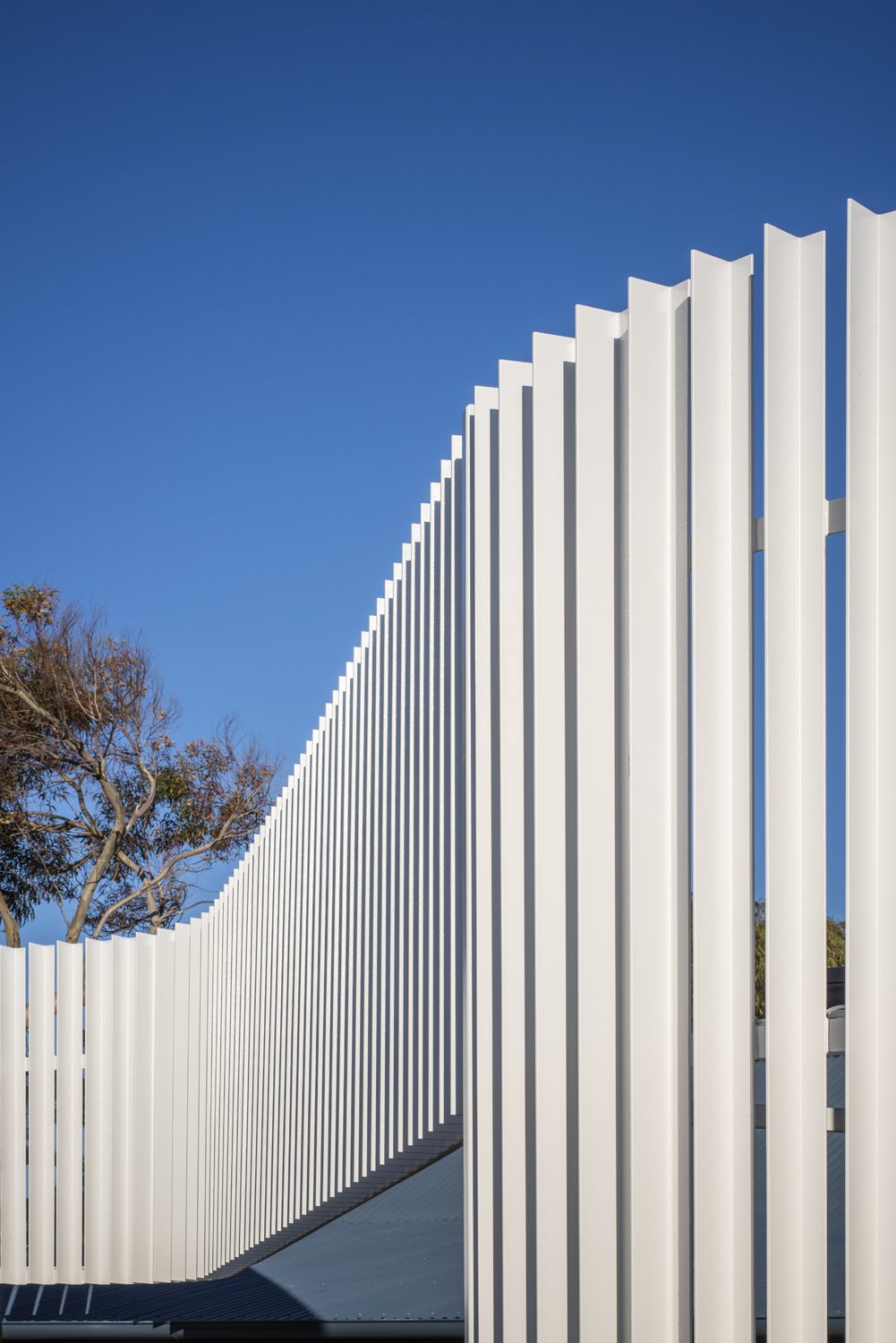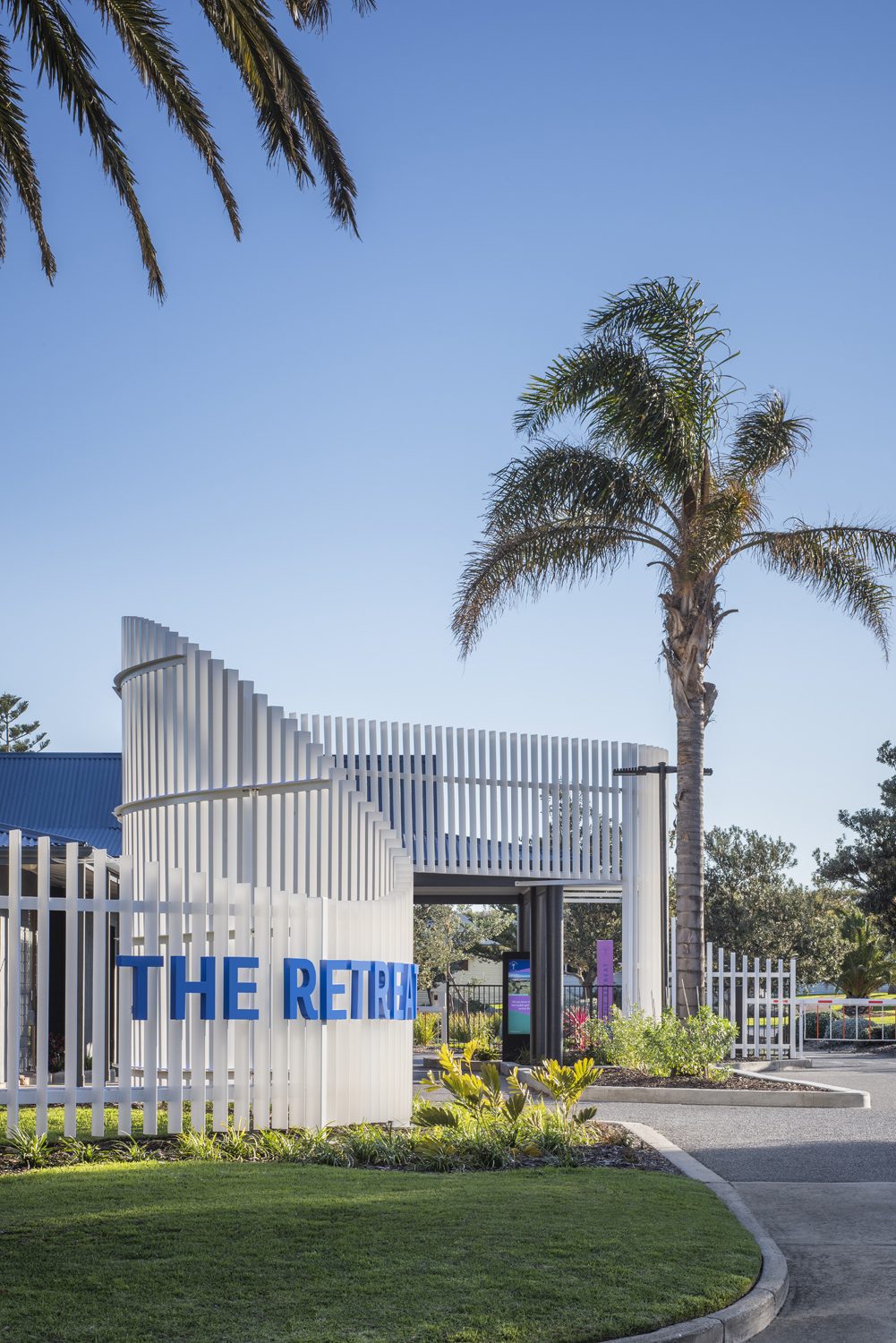 A new screen across the refurbished administration building has creates a new entry statement and focal point for the park. The new site plan includes a series of nodes, connected by the central administrative hub to suit the park's evolving business model and integrate administrative activities for the sites offerings.
Earlier stages of the master plan also included the redevelopment of the existing aquatic recreational facility, with the construction of a new 25m swimming pool and water slides. The pool area is surrounded by an exposed aggregate concrete concourse, timber deck area with integrated cabanas and grassed area with amphitheatre seating, creating numerous family relaxation zones and a resort style feel.