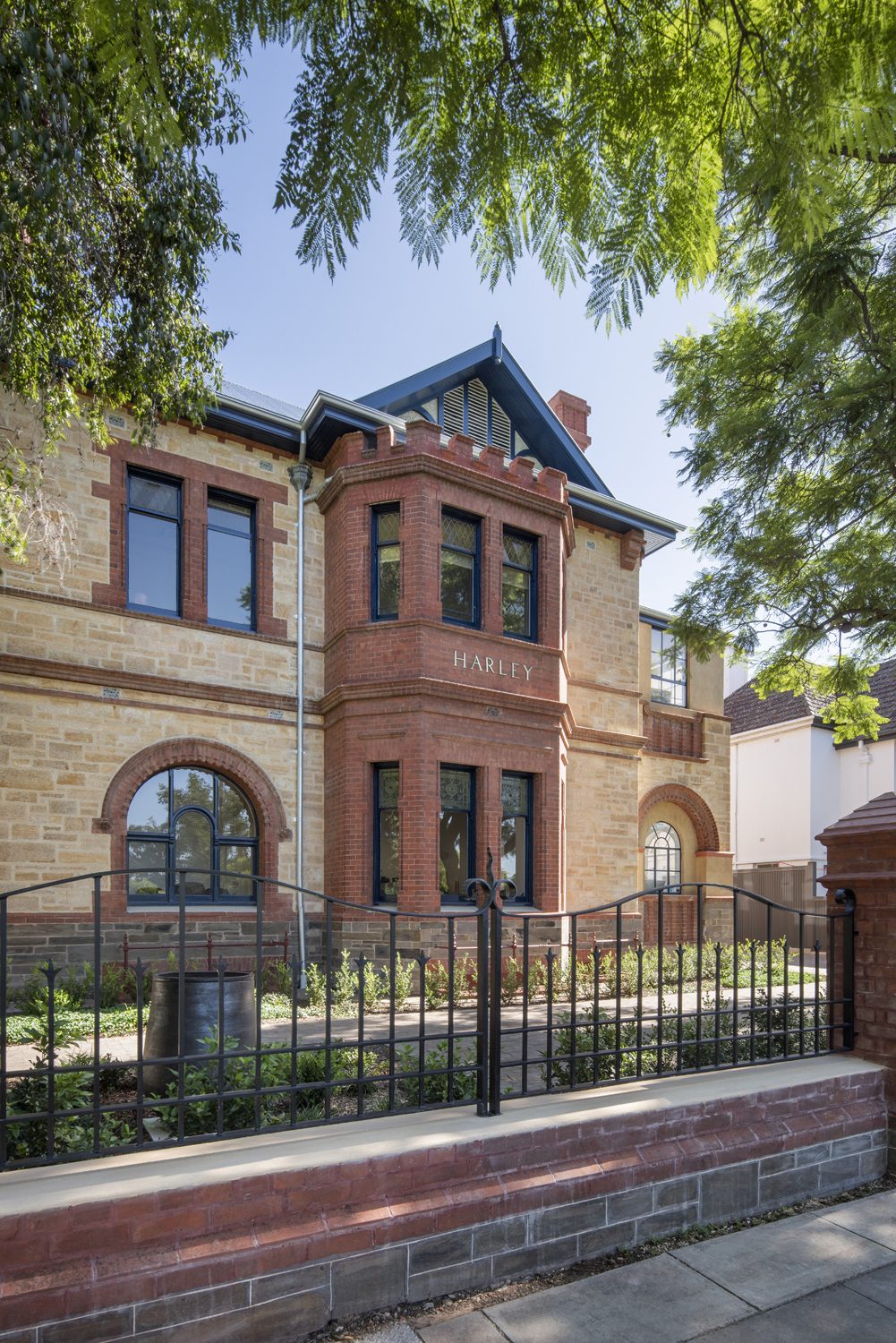 A fit for purpose, high-end, modern specialist dental consulting and day surgery facility within a unique heritage context
Situated in North Adelaide, the project involved a three floor refurbishment of the heritage building incorporating consulting and office spaces, specialised laboratory spaces, clean rooms, image processing rooms, a new lift, wet areas and services upgrades.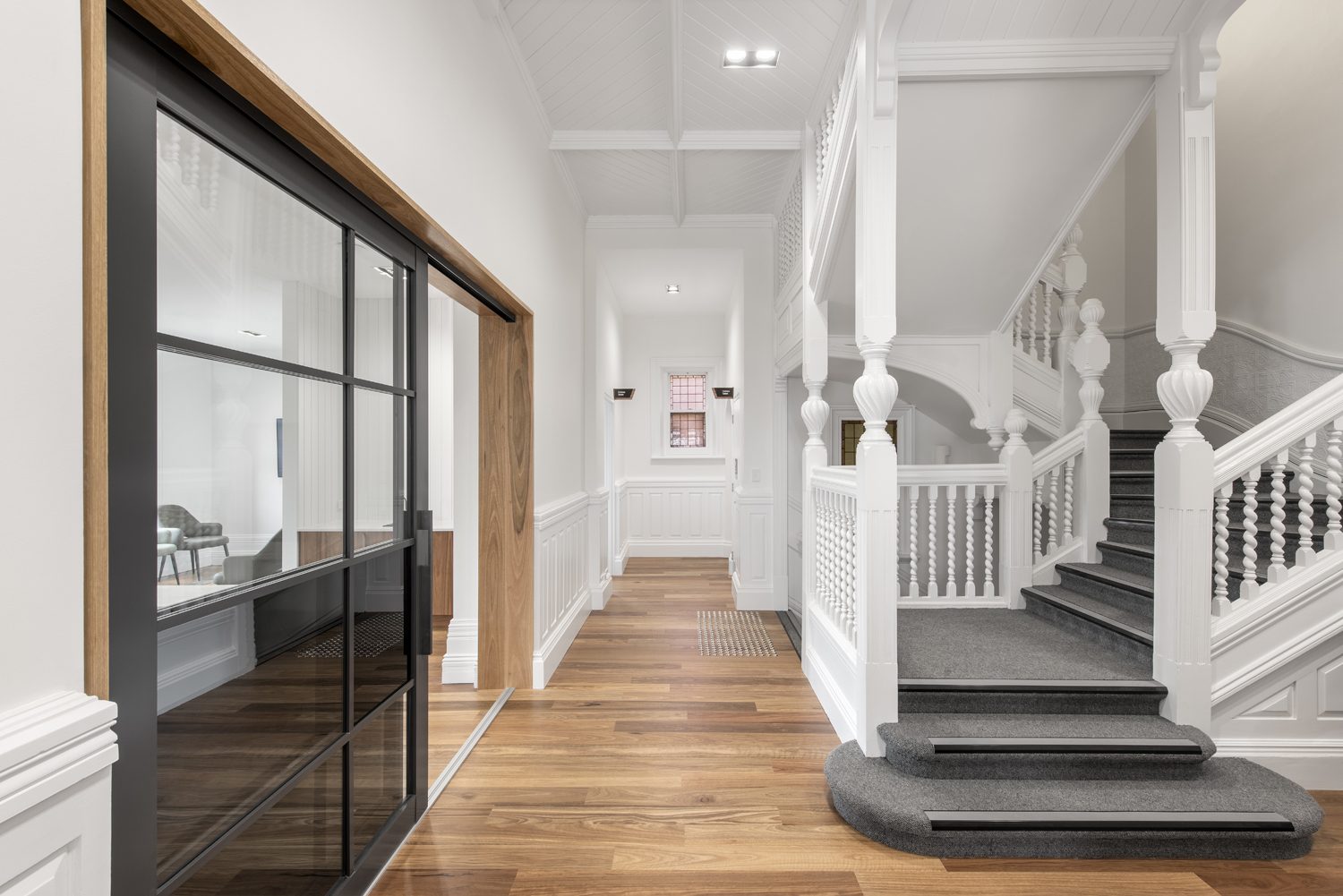 From the outset the client's ambition for the project was to bring the building back to life, balancing their love for its heritage values with their business model to ensure success in their investment for decades to come.

The building was previously occupied by Calvary Hospital, with multiple existing retro-fitted access solutions. The design looks holistically at the required patient and work flows, removing the existing internal fitout and simplifying access and circulation paths through removing old non-compliant ramps and upgrading the building infrastructure and vertical transportation to comply with current standards.
The project team facilitated all the necessary approvals for a change of building use to the ground and basement levels from Class 5 medical consult spaces to Class 9a health care spaces. Particular attention was also made to procuring agreed dispensation for the integration of external plant platforms and building services.

The front entry has been modified to offer a single accessible public access point, while maintaining the heritage values of the place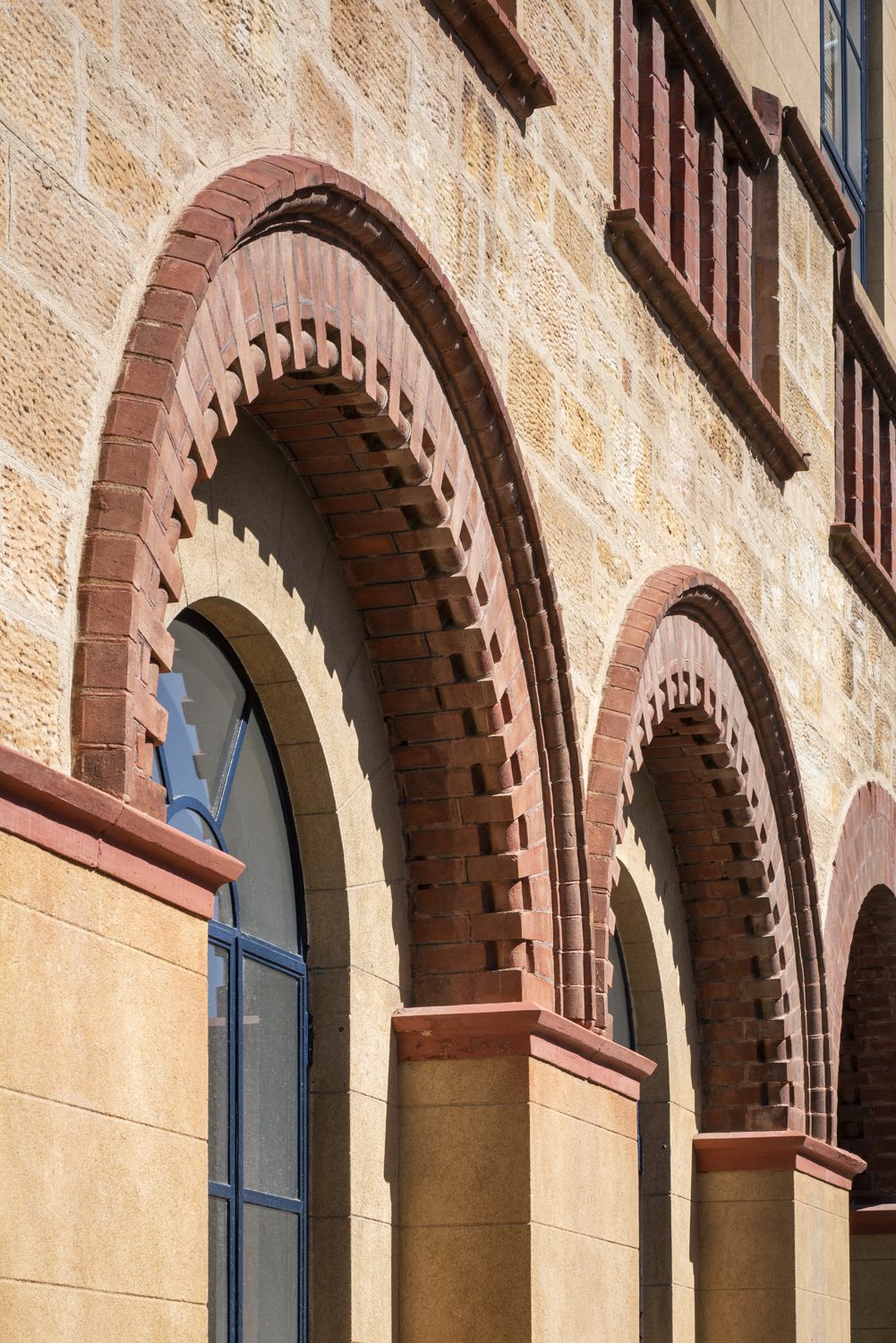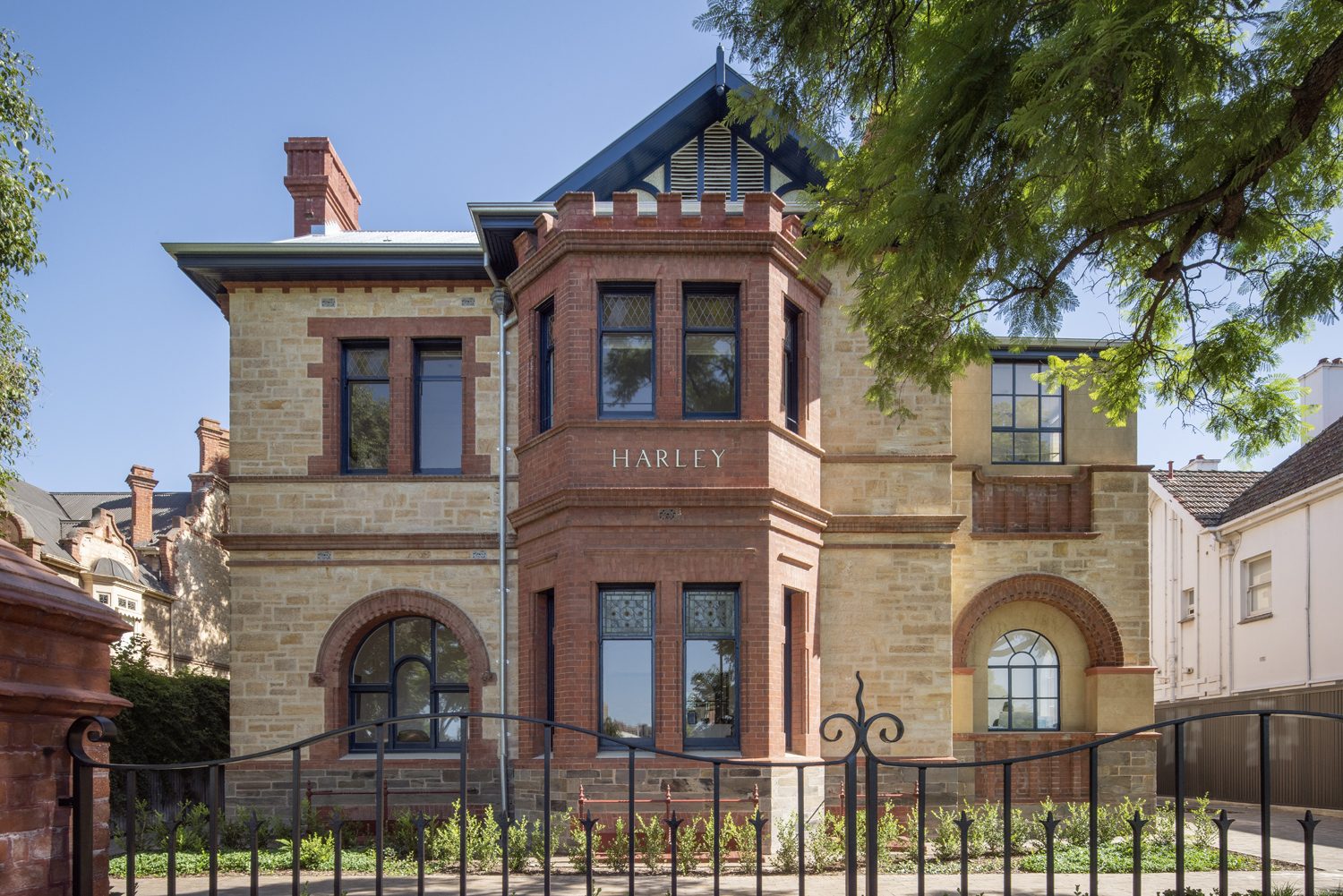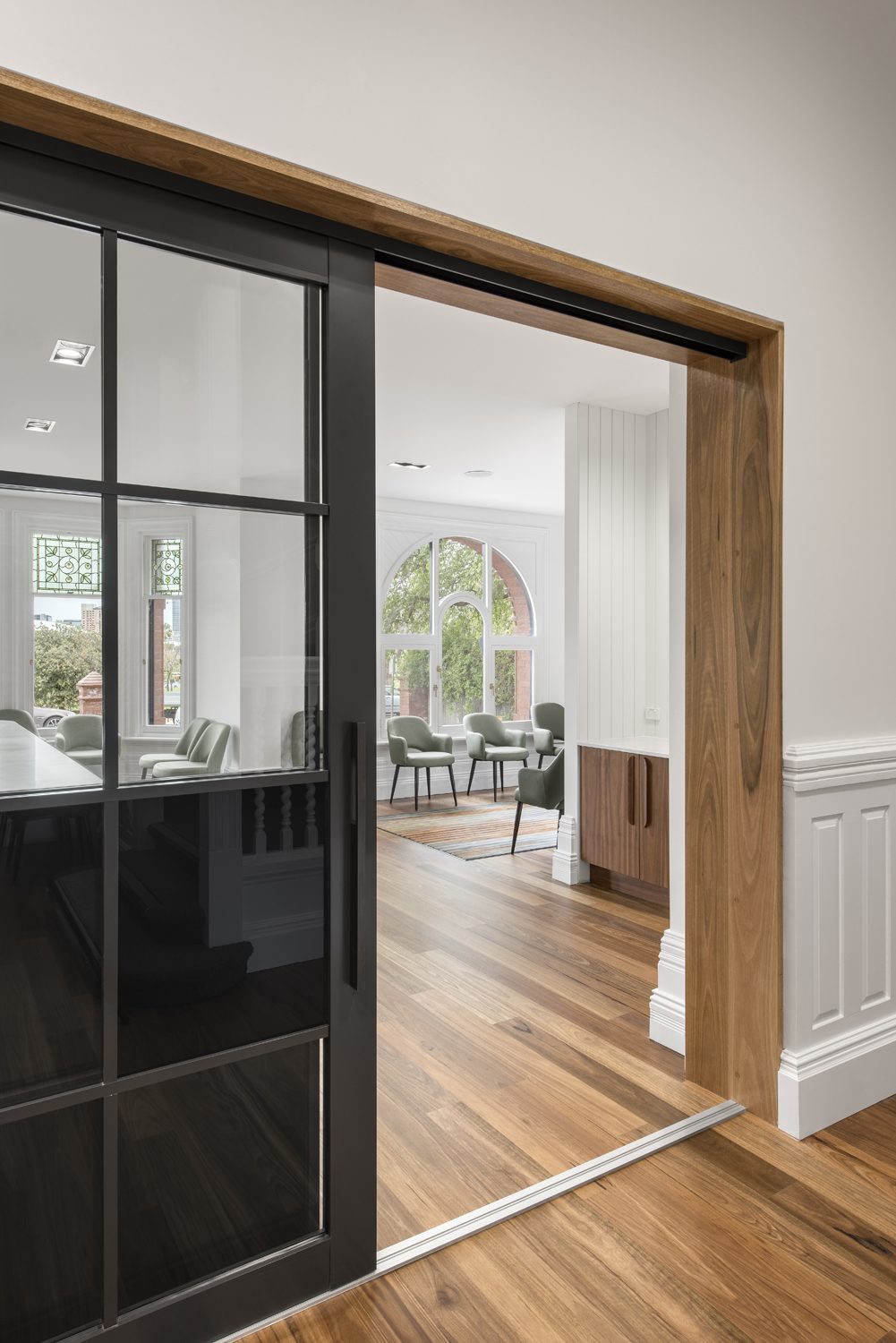 The original ornate features were maintained throughout the front of house administrative areas, mitigating the extent of demolition
The clinical spaces were designed to purposefully and functionally juxtapose a striking contrast through the careful consideration of appropriate and minimalist materials and finishes.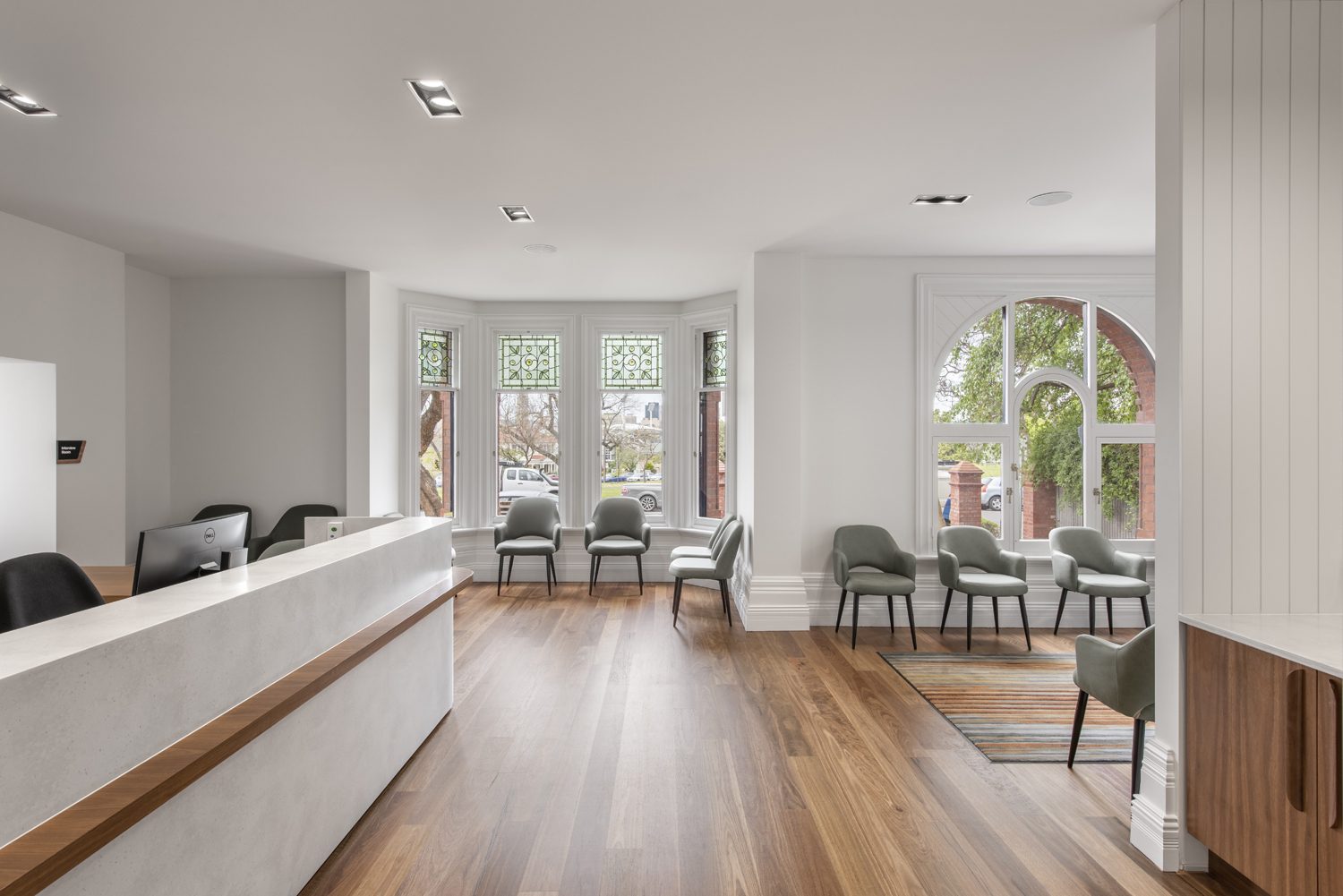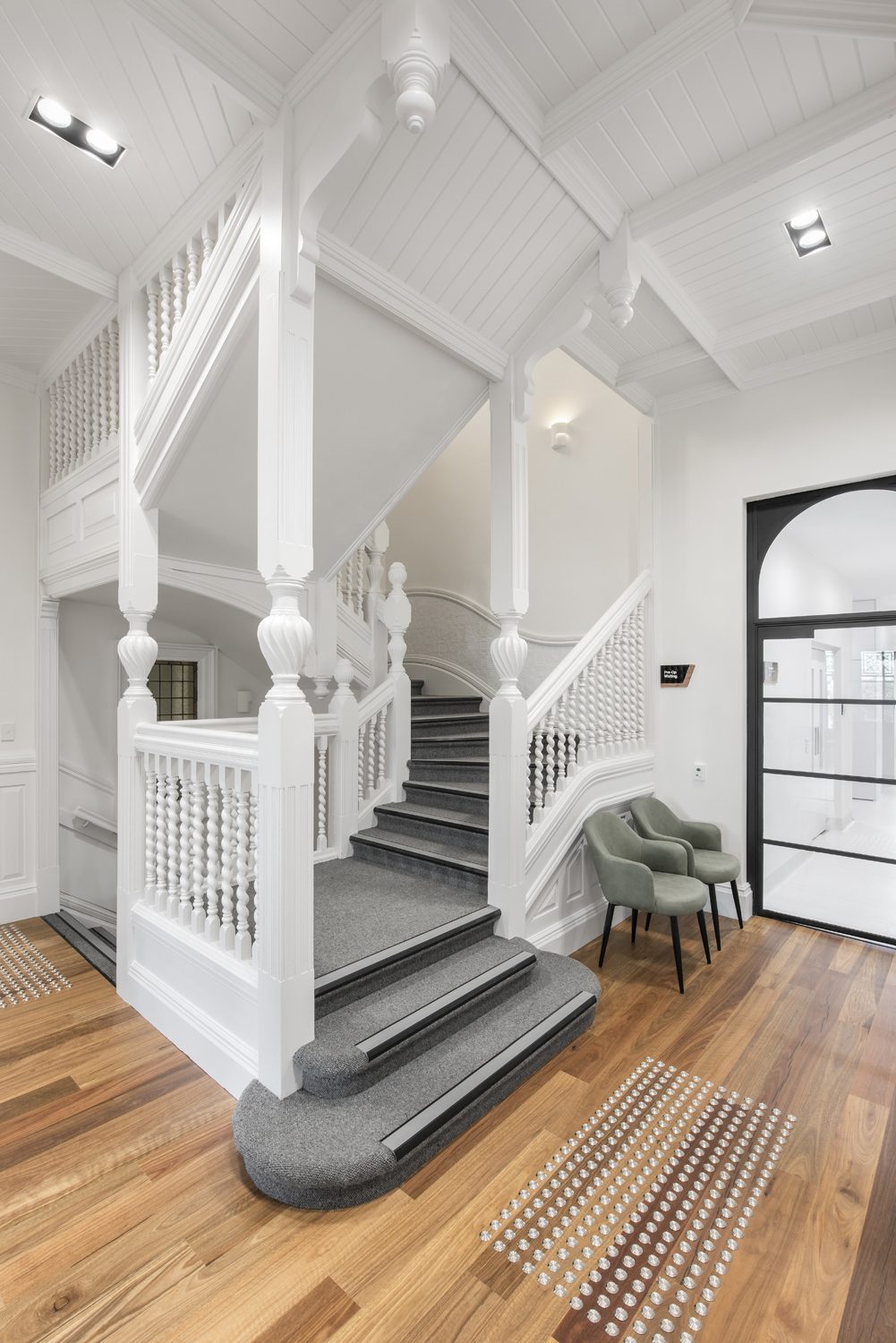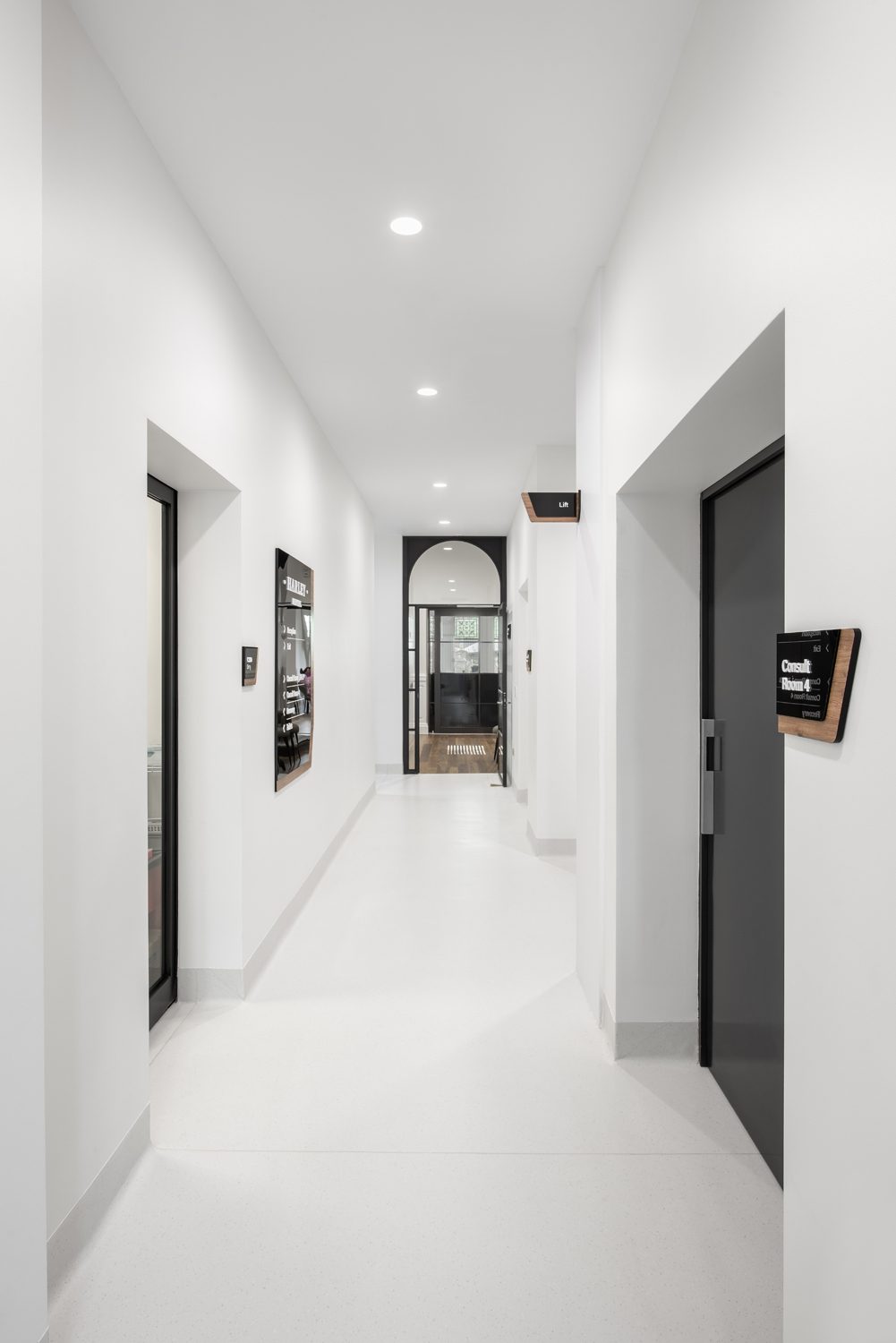 The project had many formal stakeholders and approval authorities who were consulted at various stages. In order to streamline communication, large workshops were facilitated during the early phases to ensure each stakeholder was accountable for their own component of the brief and to expedite a unanimous approval for the concept design and layouts.

The new facility elevates the profile of the building, enticing an increased capacity of specialists to take occupancy within the space and delivering a high-quality and specialised health care facility.