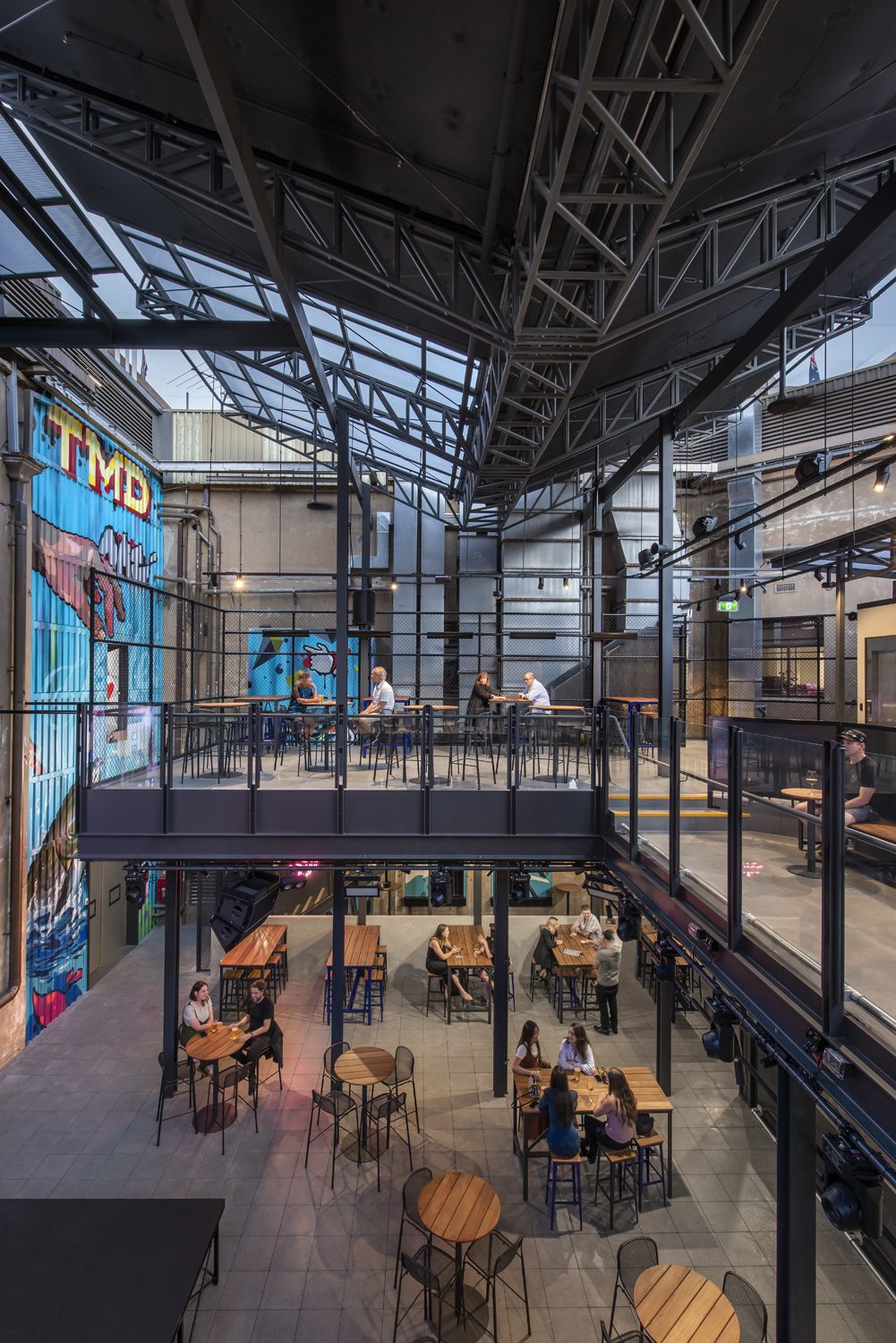 A two-level outdoor bar and live music venue, with Australia's first fully functioning microbrewery within a casino — delivered as part of SkyCity Adelaide's $330 million transformation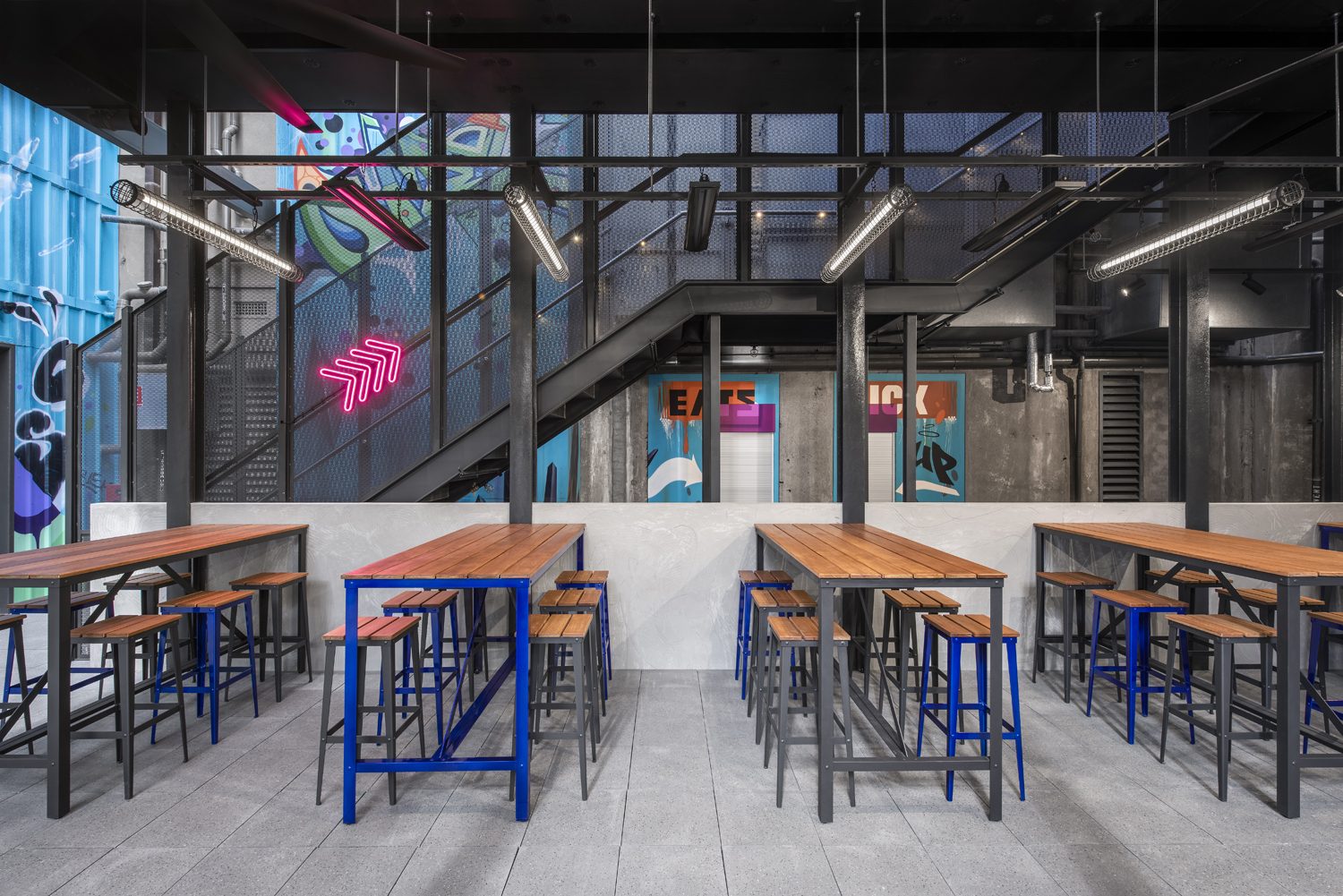 Located within an internal courtyard on Level 1 of the casino, the District Bar focuses around an industrial and rustic patina, inspired by and celebrating the surrounding mechanical ductwork and existing fabric of the state heritage listed building.
A modular steel structure was fabricated offsite to create a new mezzanine level and roof, using a 250-tonne crane to lift each modular unit, including steel columns, floor and roof modules, as well as a brew house kit, keg room components and over-sized fit out items into the space.
The microbrewery, operated by Pirate Life Brewing is visible across both floors, with surrounding internal spaces also providing views into the feature keg room — extending the theatre of the beer making process beyond the walls of the brew house. Three, five hundred litre fermenters hold the beer until it's primed and ready to pour, while the mezzanine level houses utilities such as an electric boiler, refrigeration unit and reverse osmosis plant. Pirate Life produce a large range of beer styles, all available on tap at the bar, with tailor-made beers for The District brewed on site.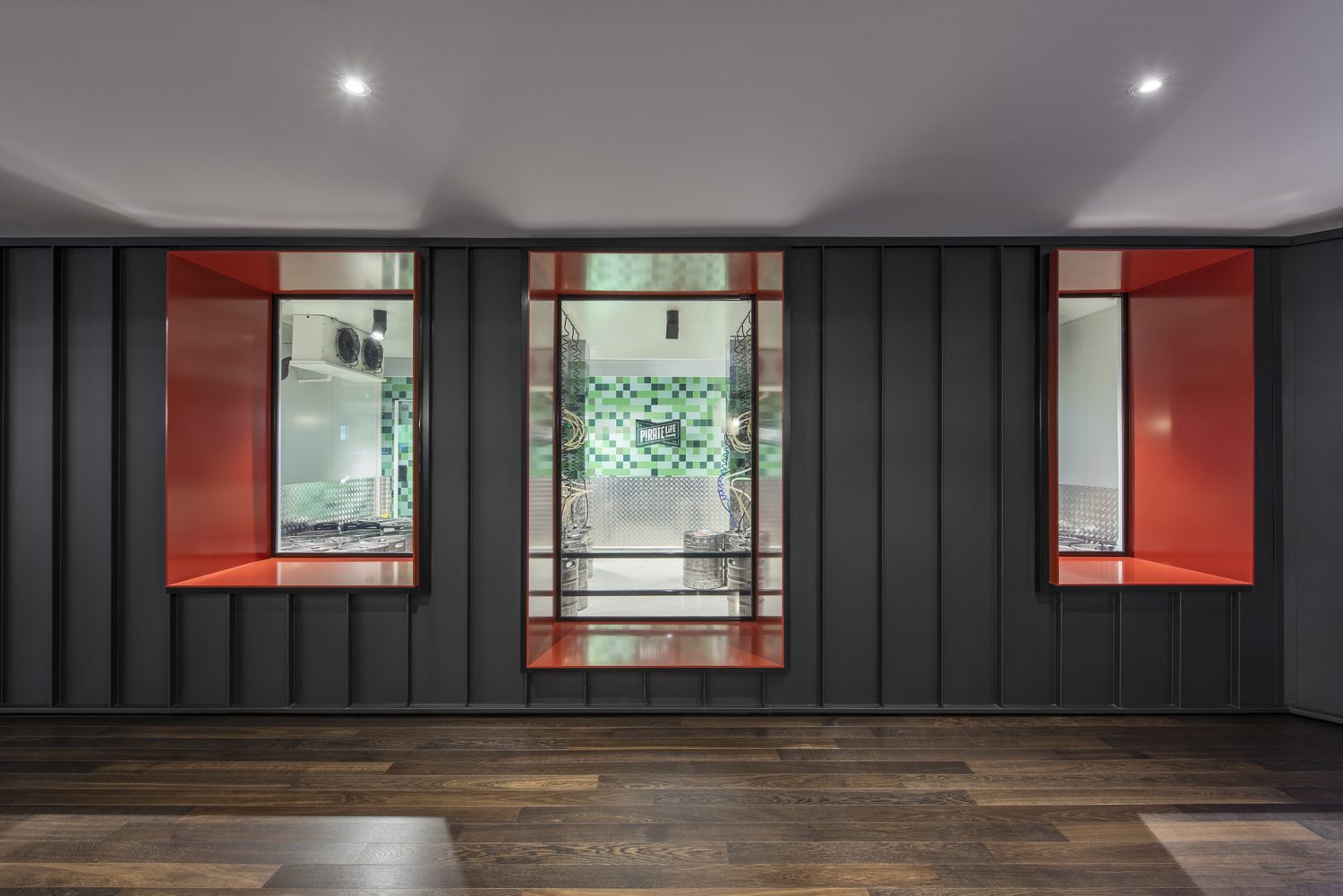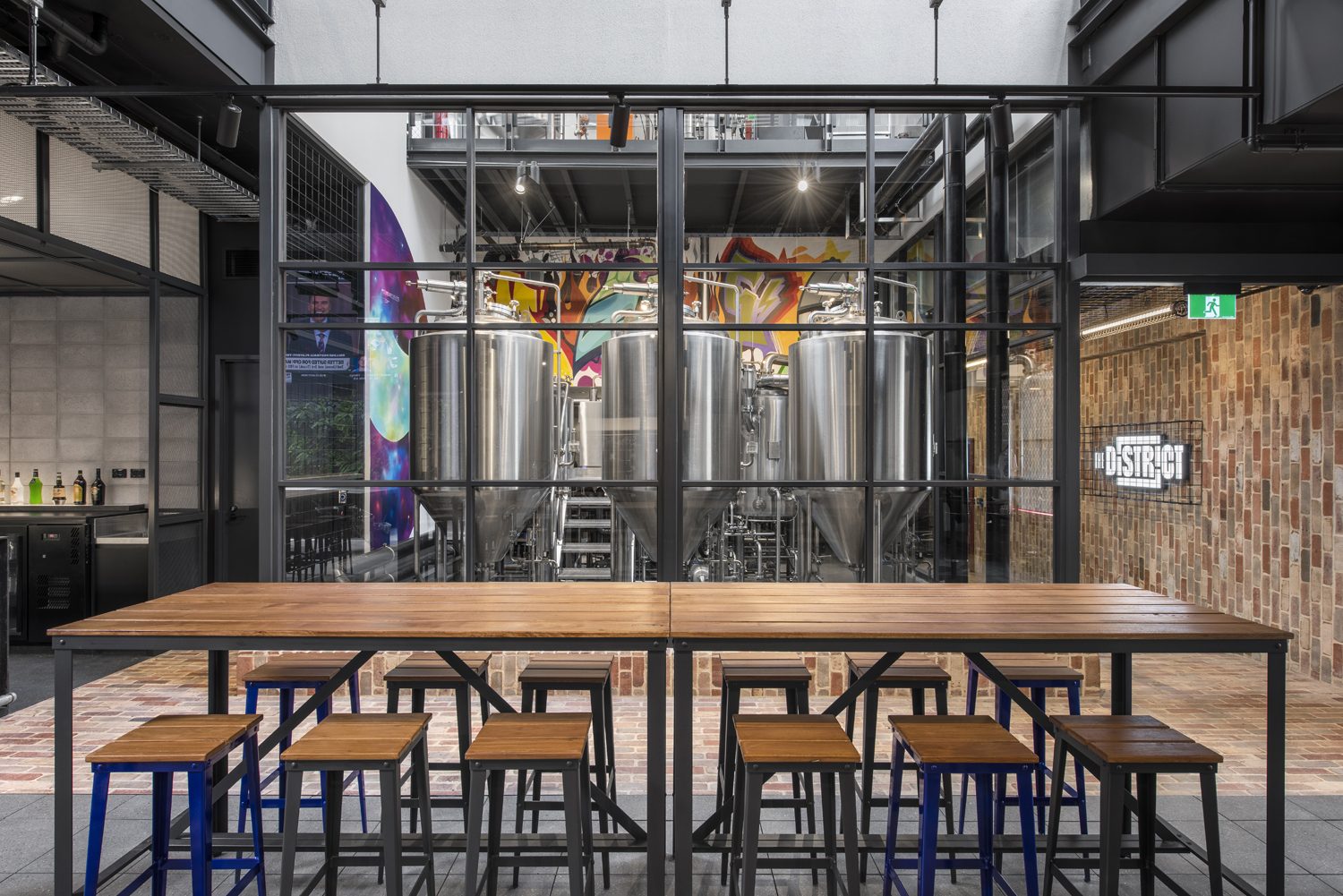 A main bar is located on the lower level, with a second bar area on the mezzanine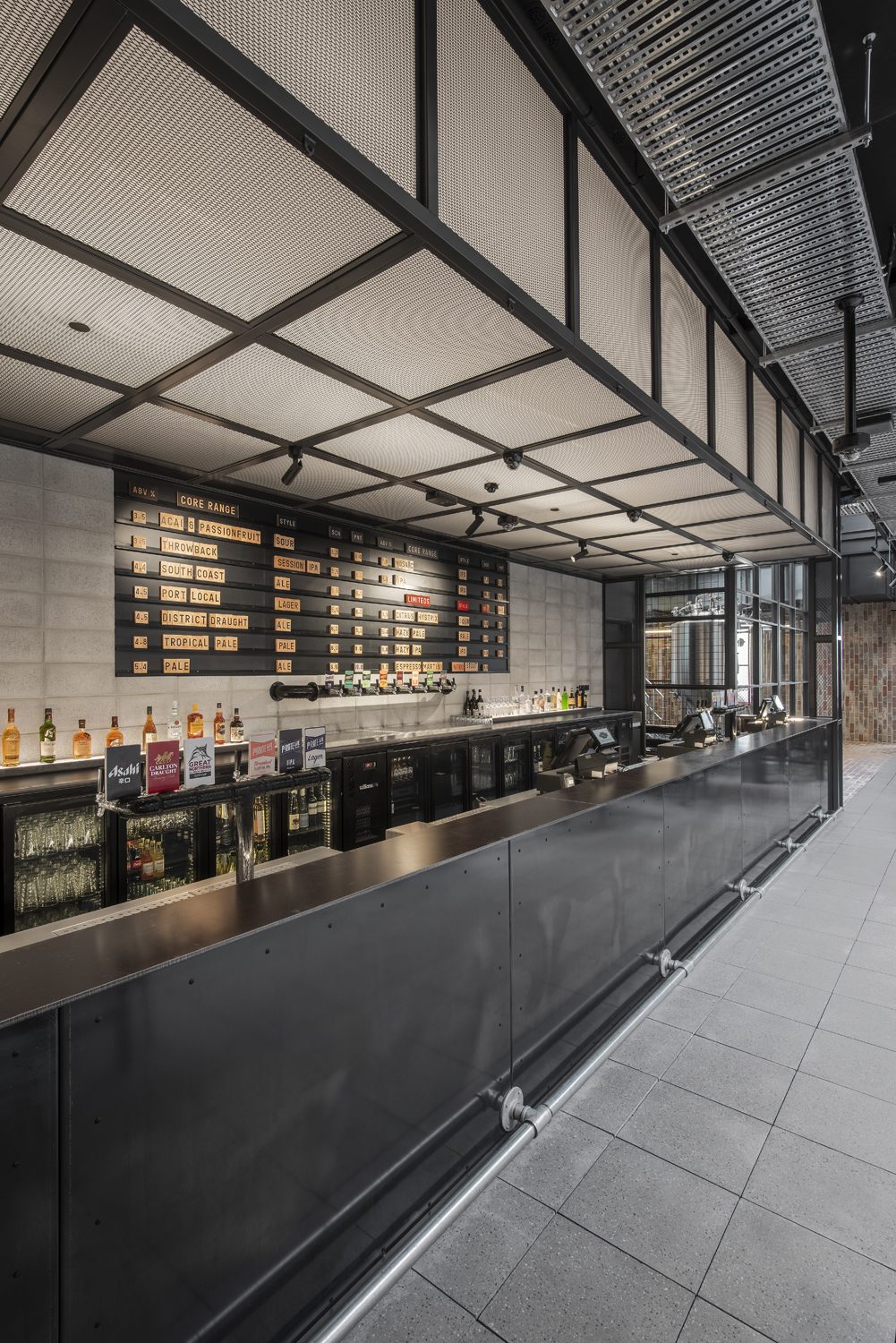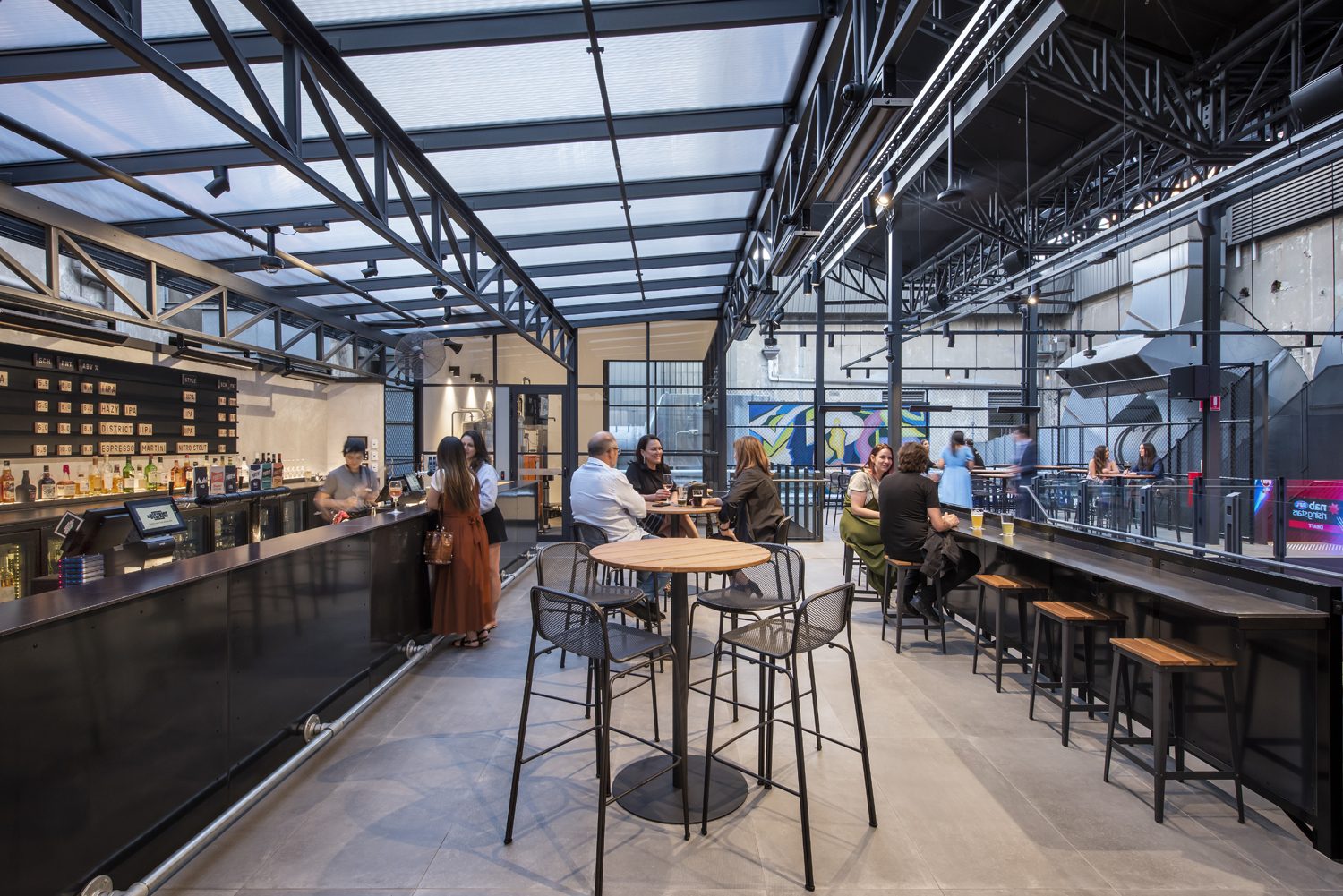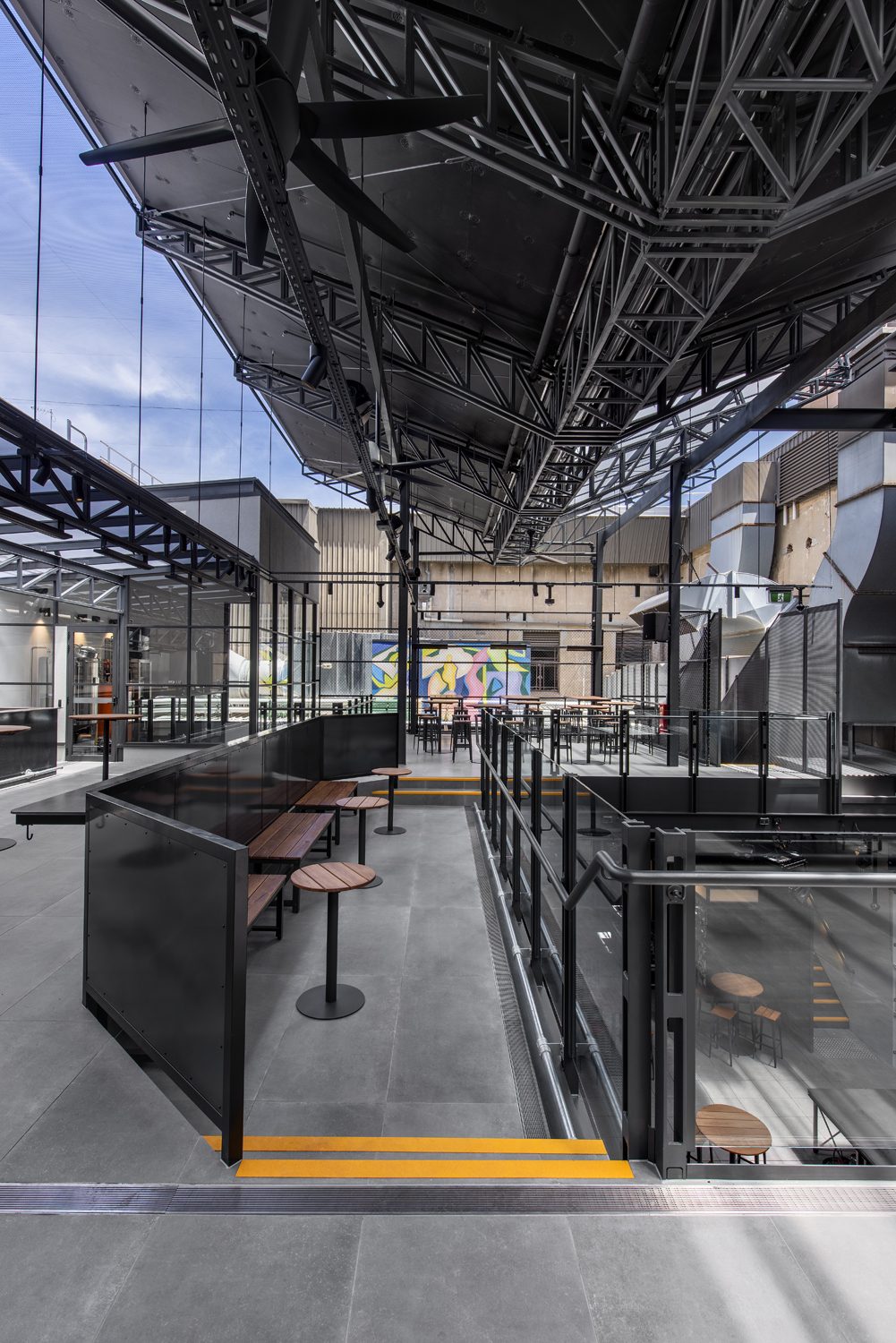 The refurbishment includes increased live music infrastructure to support the local music industry
The mezzanine level provides birds-eye views of the below stage and big screen for sporting and live performances, with a VIP viewing deck sitting front and centre for the best views in the house.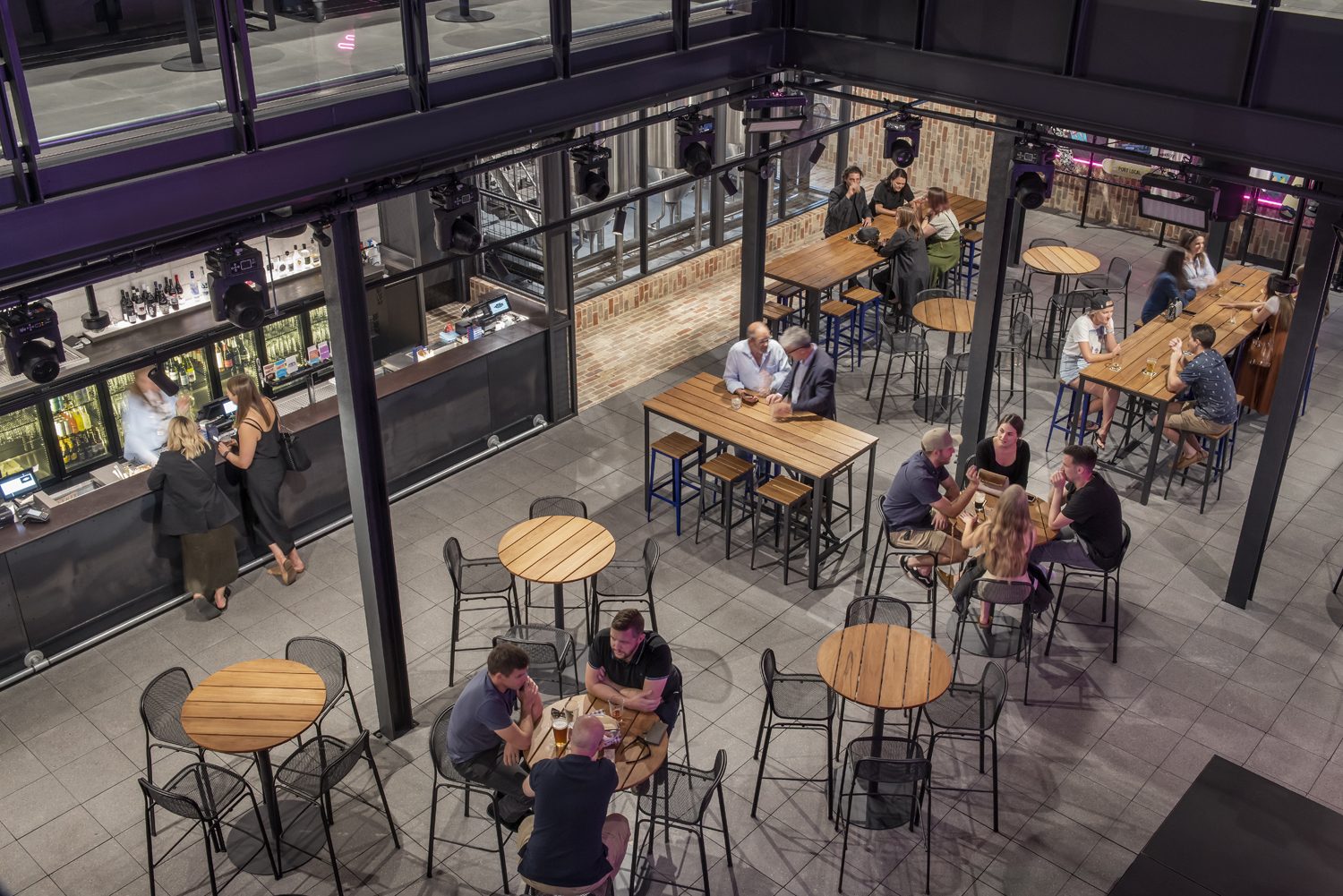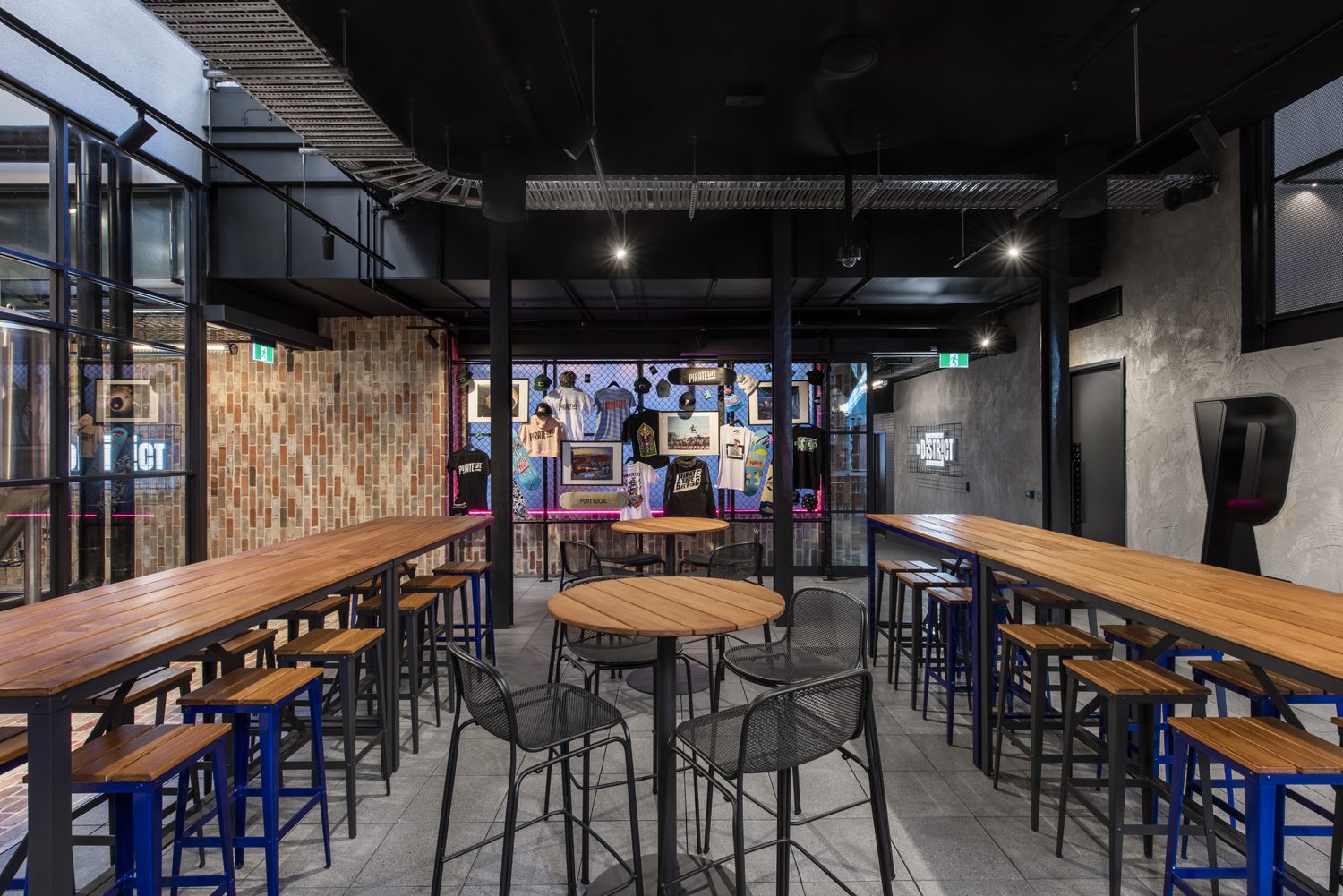 A Pirate Life merchandise wall features on the venue's lower level, with the addition of a branded vending machine for purchase of their promotional wear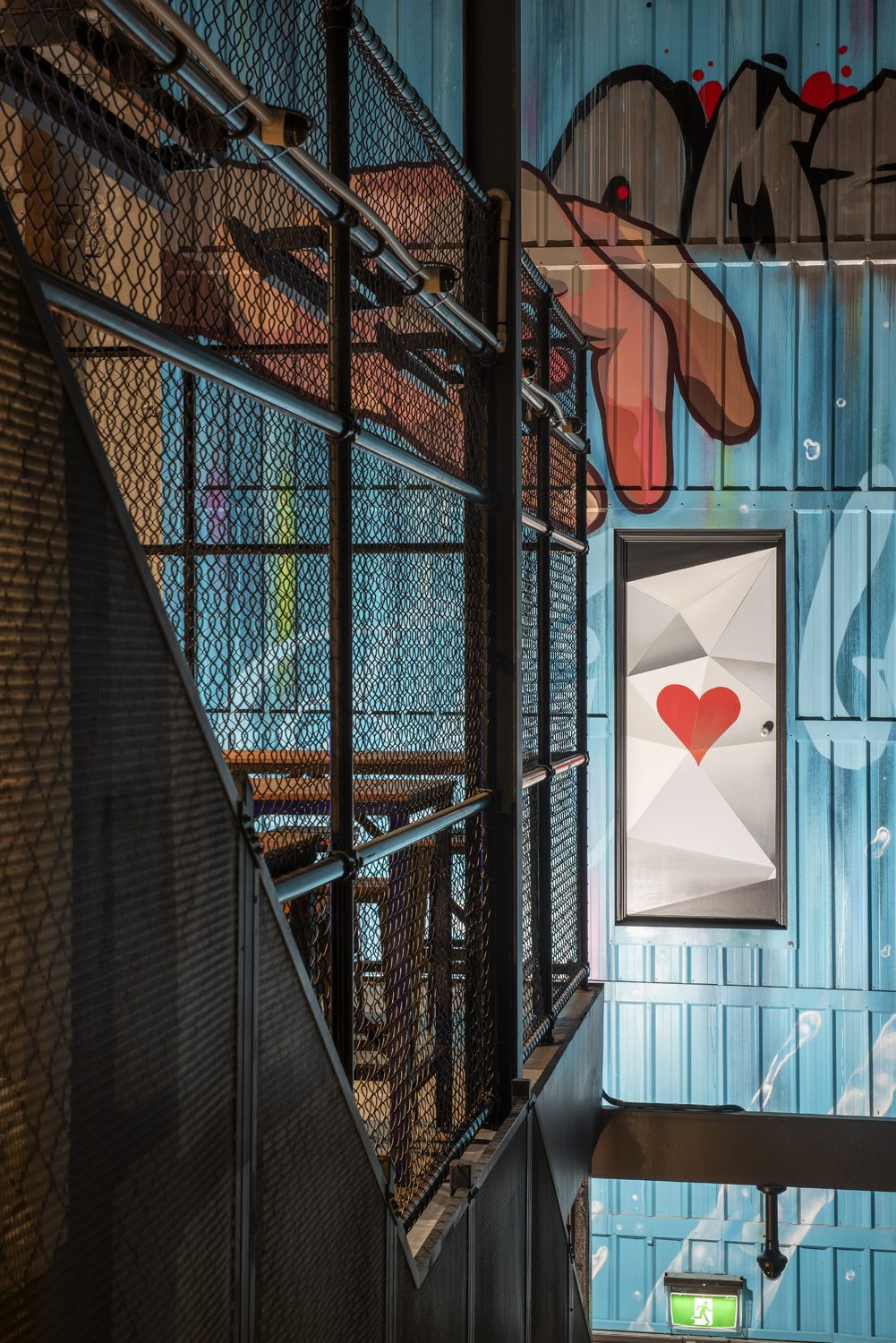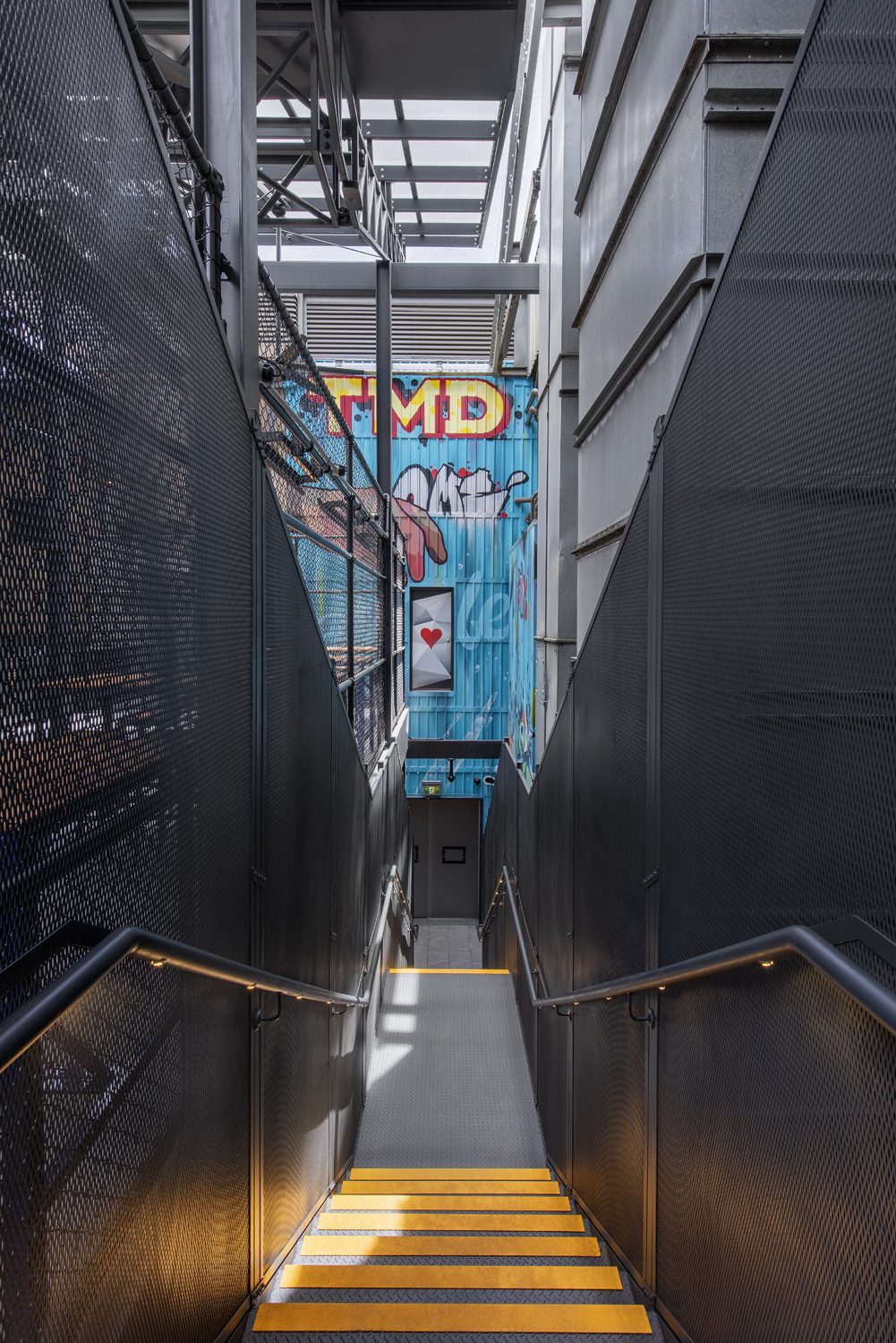 Various local artists have been engaged to make their mark on the courtyard walls, with the vision to continue to add to the artwork over time until every inch of the four walls are full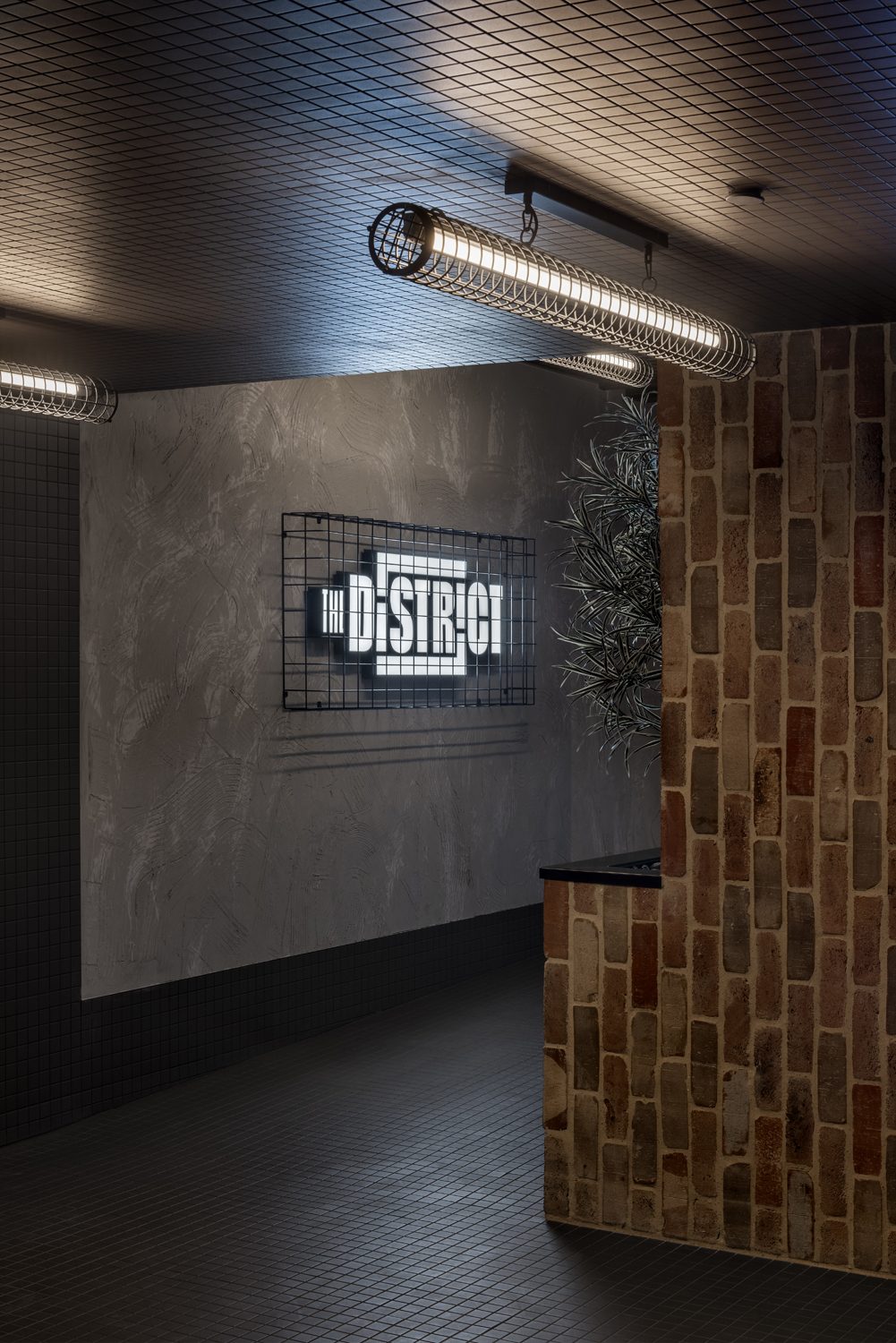 Working closely with the client, their marketing agency and Pirate Life, the architectural response aligns with the casino's new brand image and the breweries existing brand, delivering a considered and holistic vision that has attracted new and lost customers while enhancing the overall venue experience.
The District Bar is part of the wider District precinct, transforming the mixed styles of the surrounding spaces into a unified entertainment destination.