Positioned in the heart of the sought after suburb of Norwood, an exciting redevelopment of a large parcel of land into 16 luxury homes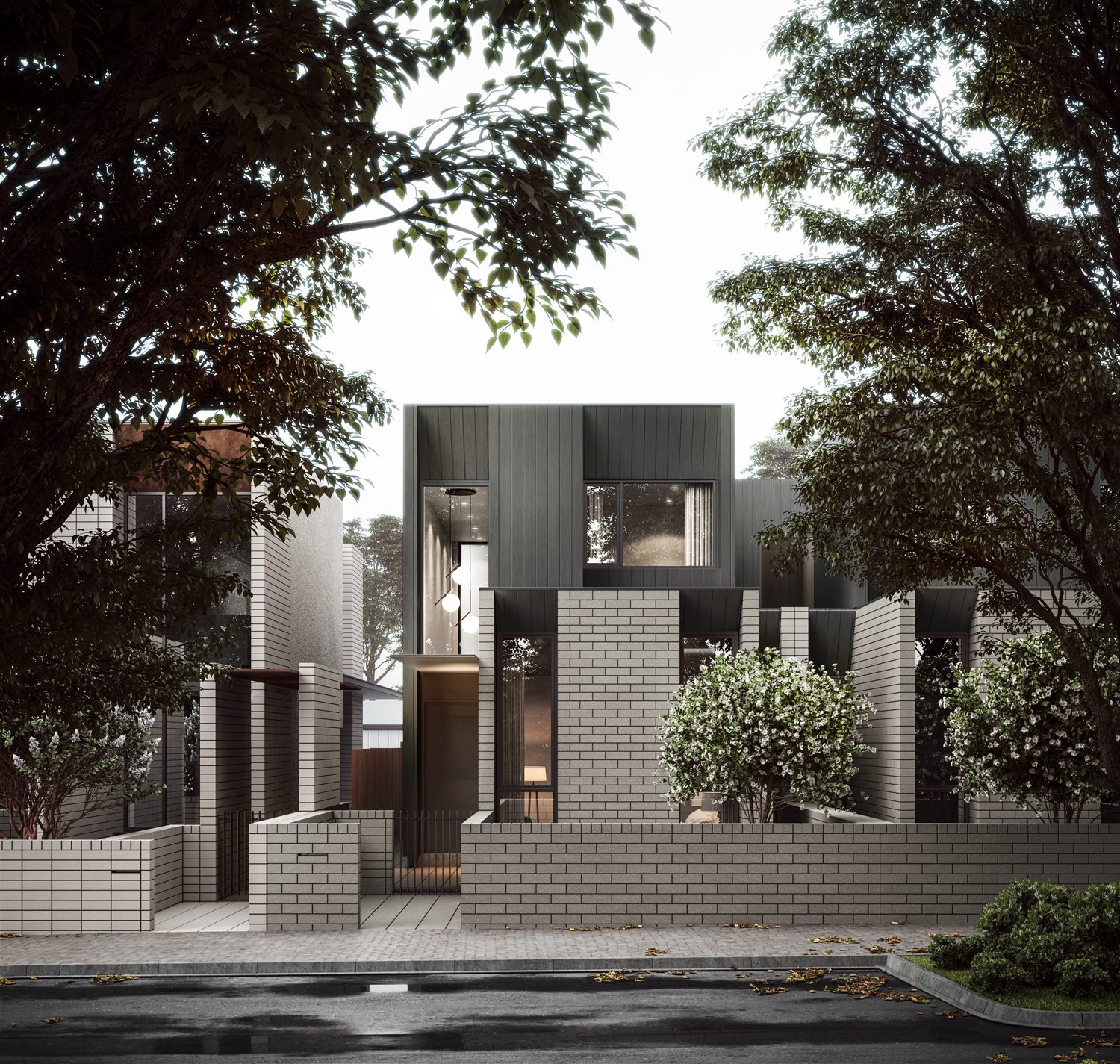 Drawing inspiration from the leafy surrounds, the palette of materials has been carefully selected to complement the history, as well as the vibrancy of the area.
The distribution of mass and scale across the semi-abutting and two freestanding products pay respect to the existing streetscape context. The dwellings are articulated in an ensemble of individual forms, complementing each other in a rhythm that echoes its surrounds.
Conscious design restraint has been applied to each of the three façade designs, to create a base palette of just two materials per dwelling — brick as the constant primary material and a complementary secondary textured material, such as a profiled metal, rusted metal finish or natural timber.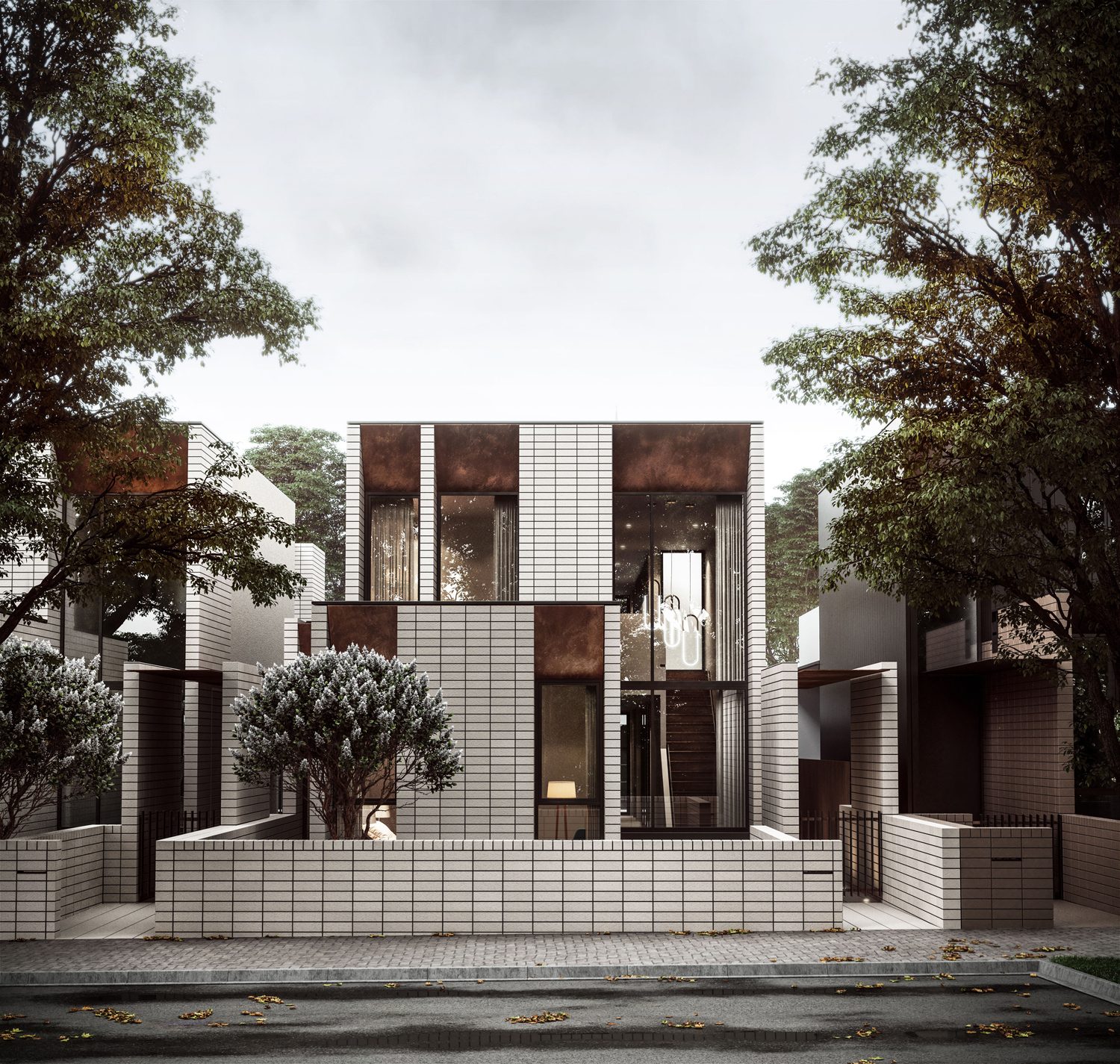 The primary brick on the façade informs the front fence and the entry pavement, with the secondary material used on the front door. The freestanding dwellings have been defined externally with the incorporation of their own entry vestibule.
The entry sequence for all dwellings explores ideas around compression and expansion, with the intentionally dark, low slung external canopy creating a true sense of arrival.
Playing with volume, this is then offset by a sense of release when opening the front door to a two-storey gallery space. The level of thought in this spatial sequencing is key to the experiential qualities of these residences.
Each home features three or four bedrooms spread across two storeys, with a front master suite located on the ground floor. The master suite boasts exaggerated ceiling heights with large framed windows allowing natural light to fill the room, while in turn offering passive surveillance over Beulah Road.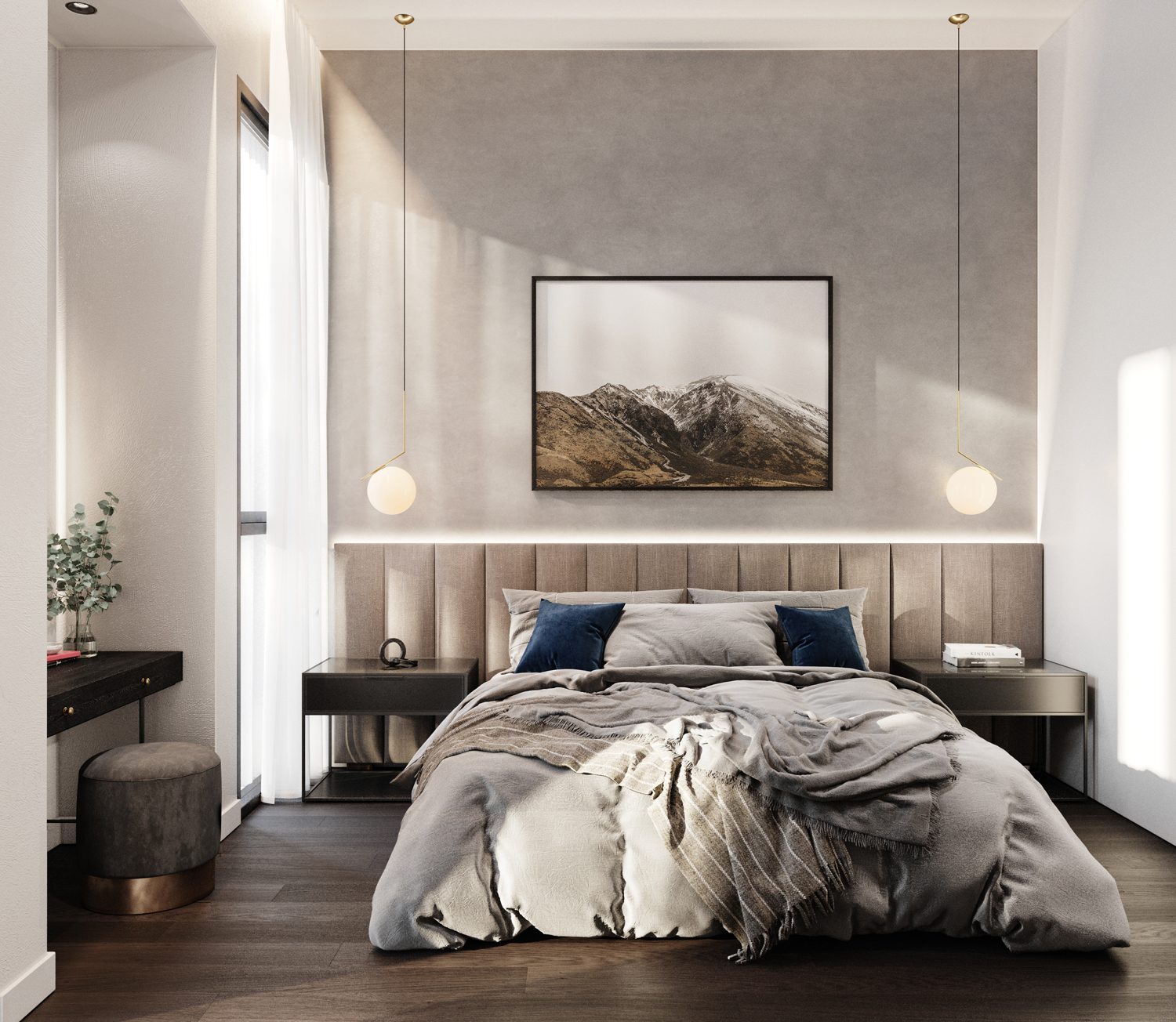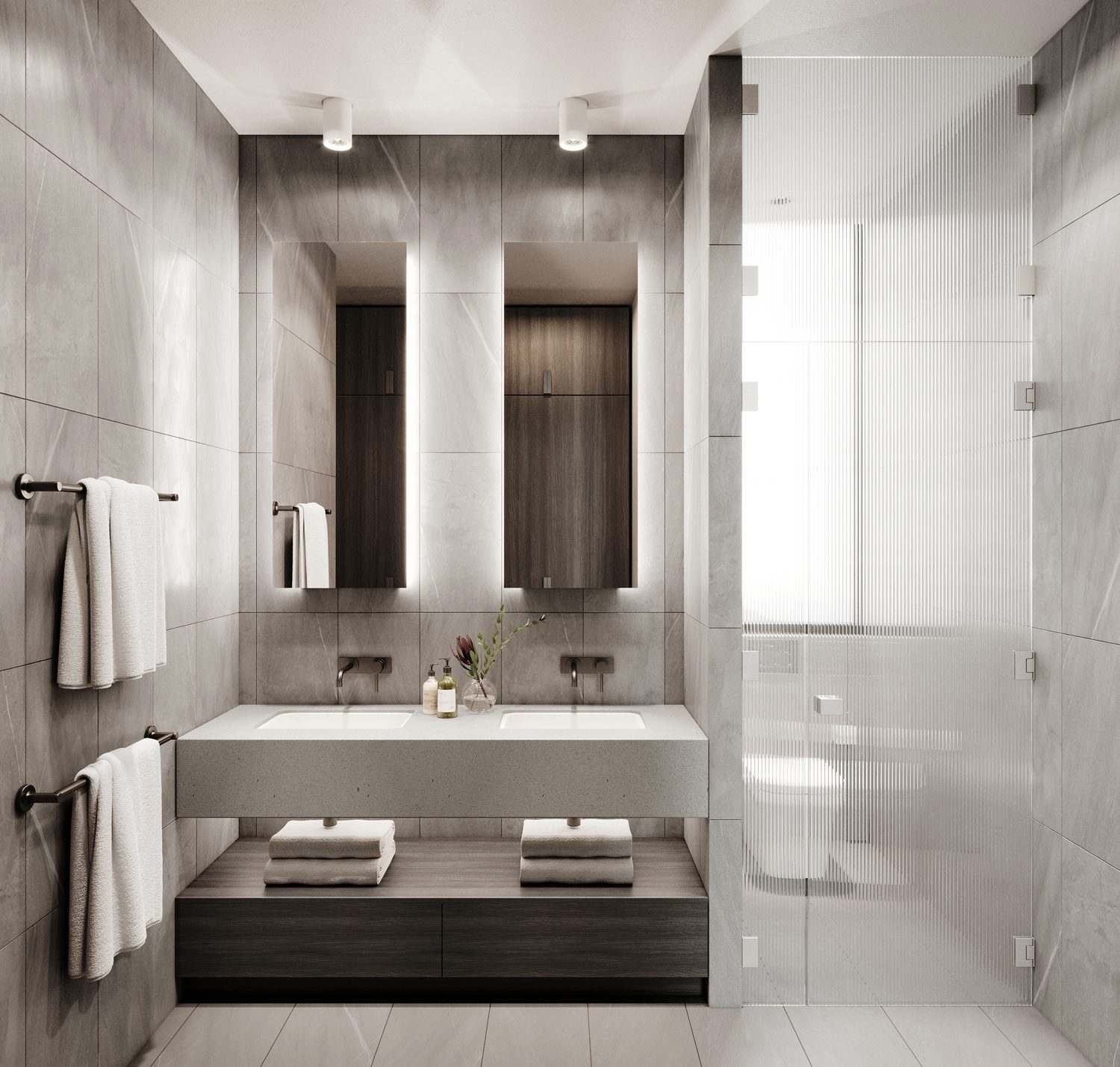 A sense of luxury is continued in the ensuite through the use of finer detailed elements such as reeded glass, gunmetal tapware and ceiling mounted rain heads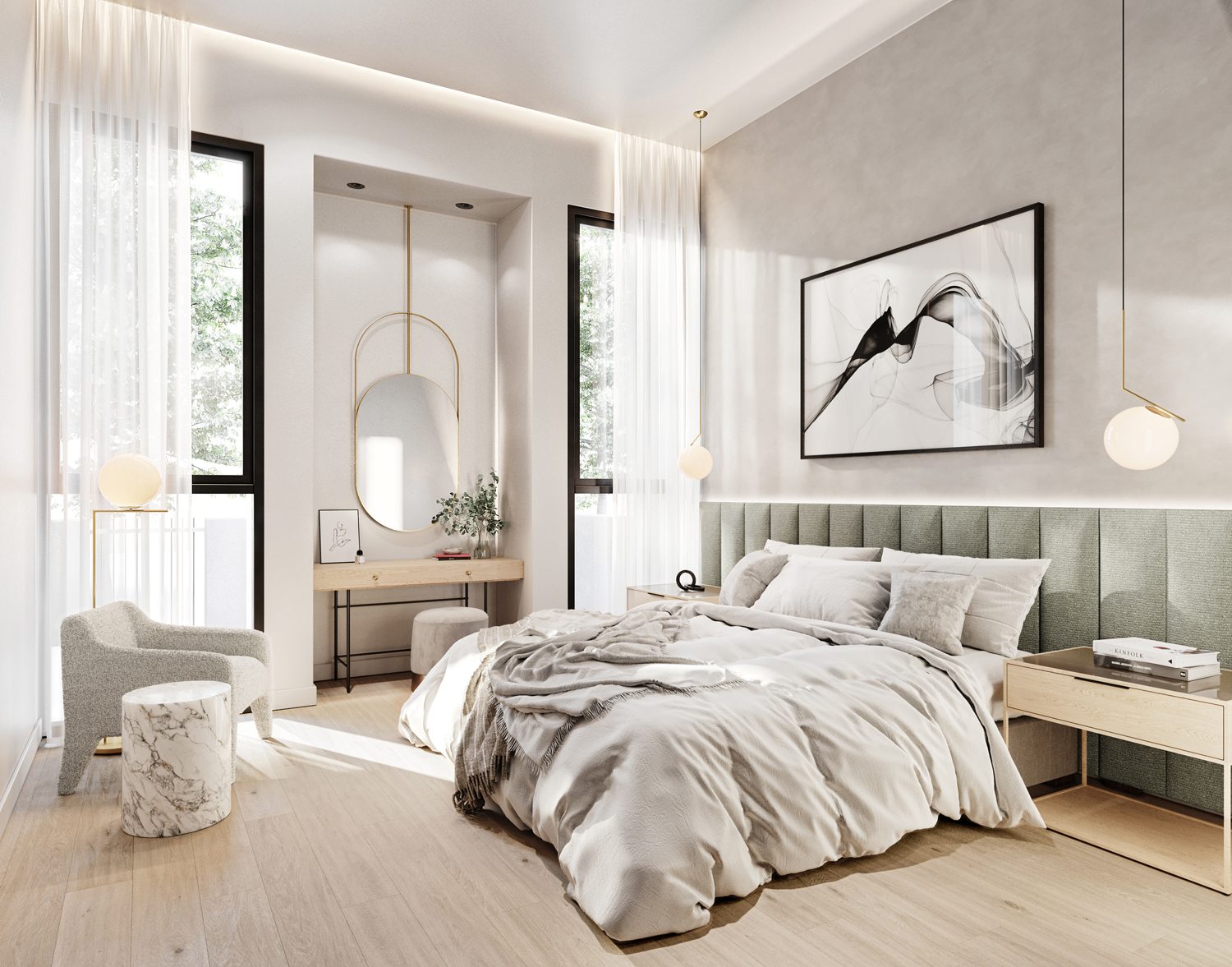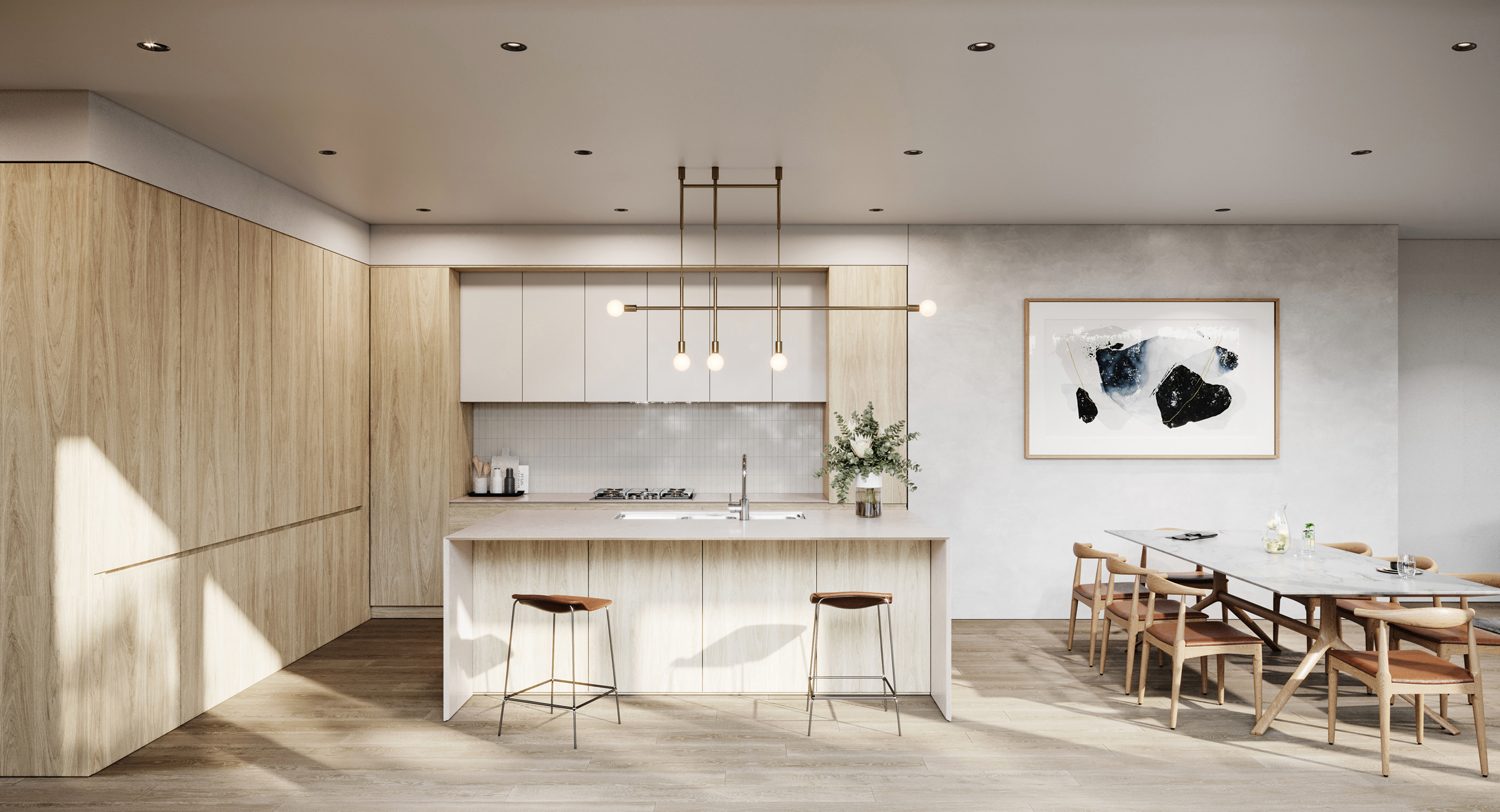 The consistency in design language between the architecture and interior design is further highlighted within the open living areas. The splay detail of the external soffit is mirrored onto the kitchen island bench, while timber is applied across all joinery.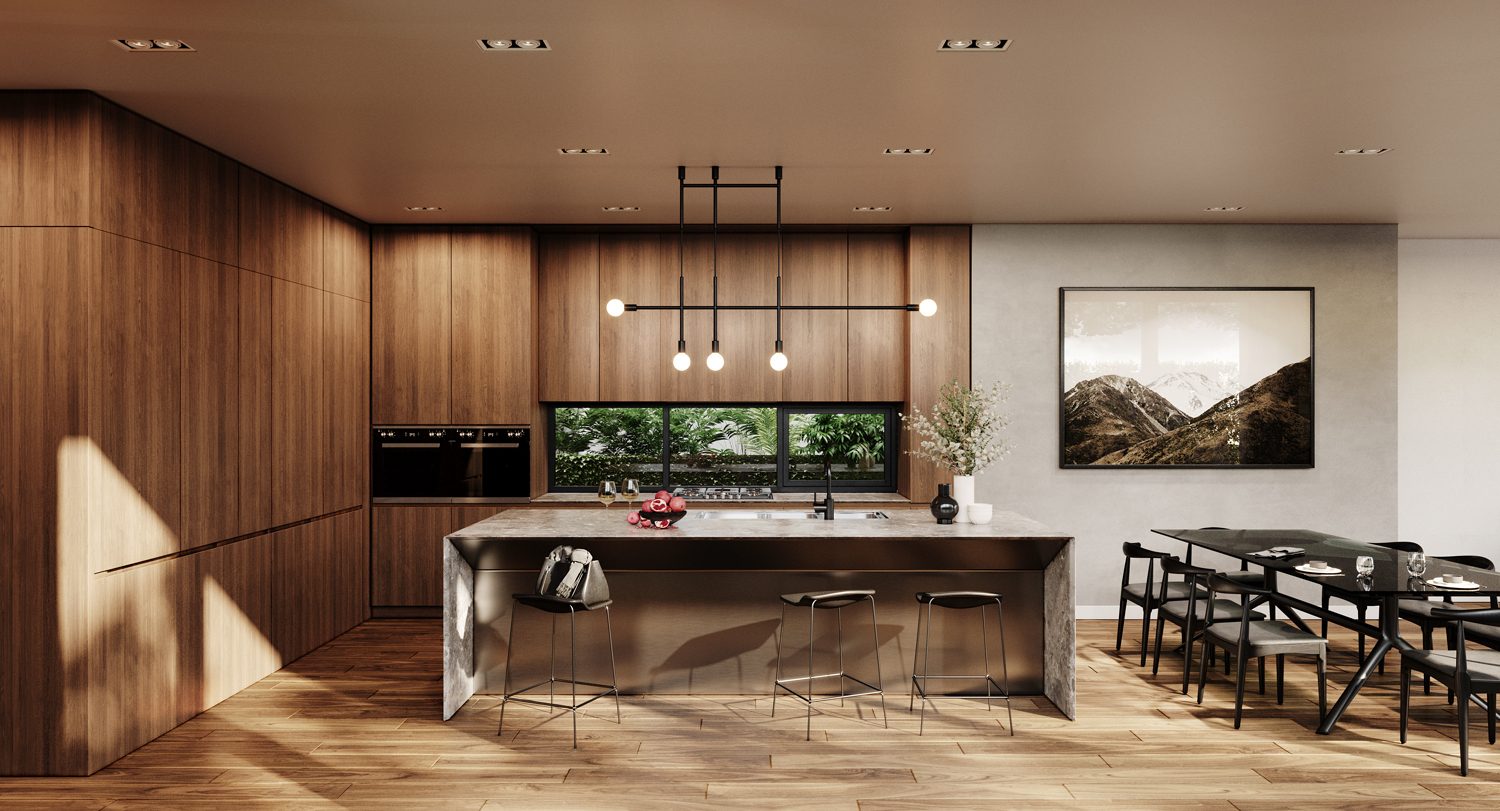 The carefully considered layout provides North-South links and visual connectivity between Beulah Road and the north facing rear yard, with up to three off street car parks. East-West visual connectivity is achieved through secondary outdoor spaces, including a landscaped courtyard and green walls.