Strategically designed upgrade to a commercial CBD high-rise building, delivering a high end tenant experience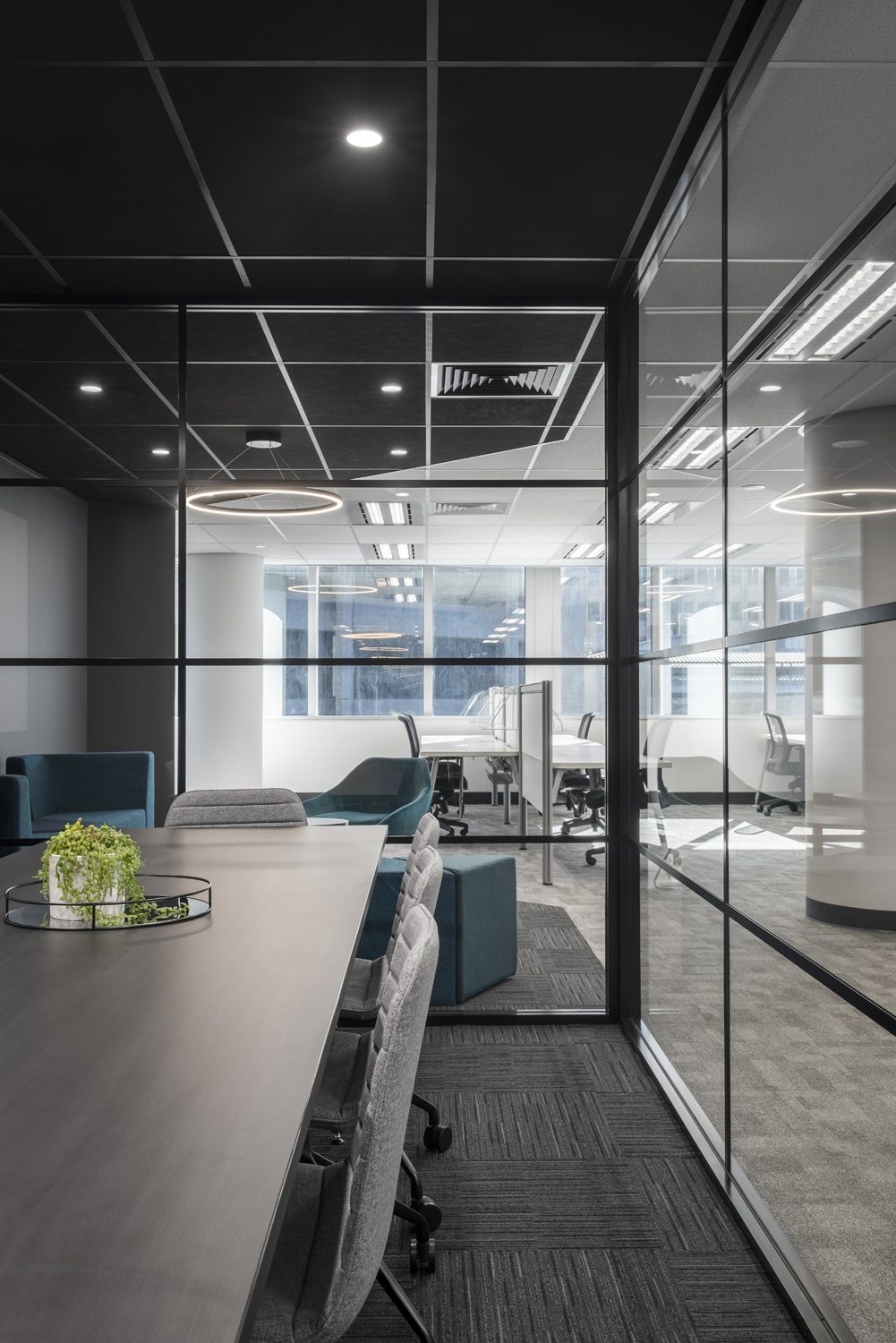 With the roll out of the first two test fits at 26 Flinders Street, the mission was to create a point of difference. The spaces stand out from other office spaces on the market, whilst maintaining cost economy for the landlord and ensuring flexibility and functionality to accommodate any potential tenant looking for office space in the building.

Both fit outs include a boardroom, well-spaced working zones and generous breakout areas while retaining openness and access to natural light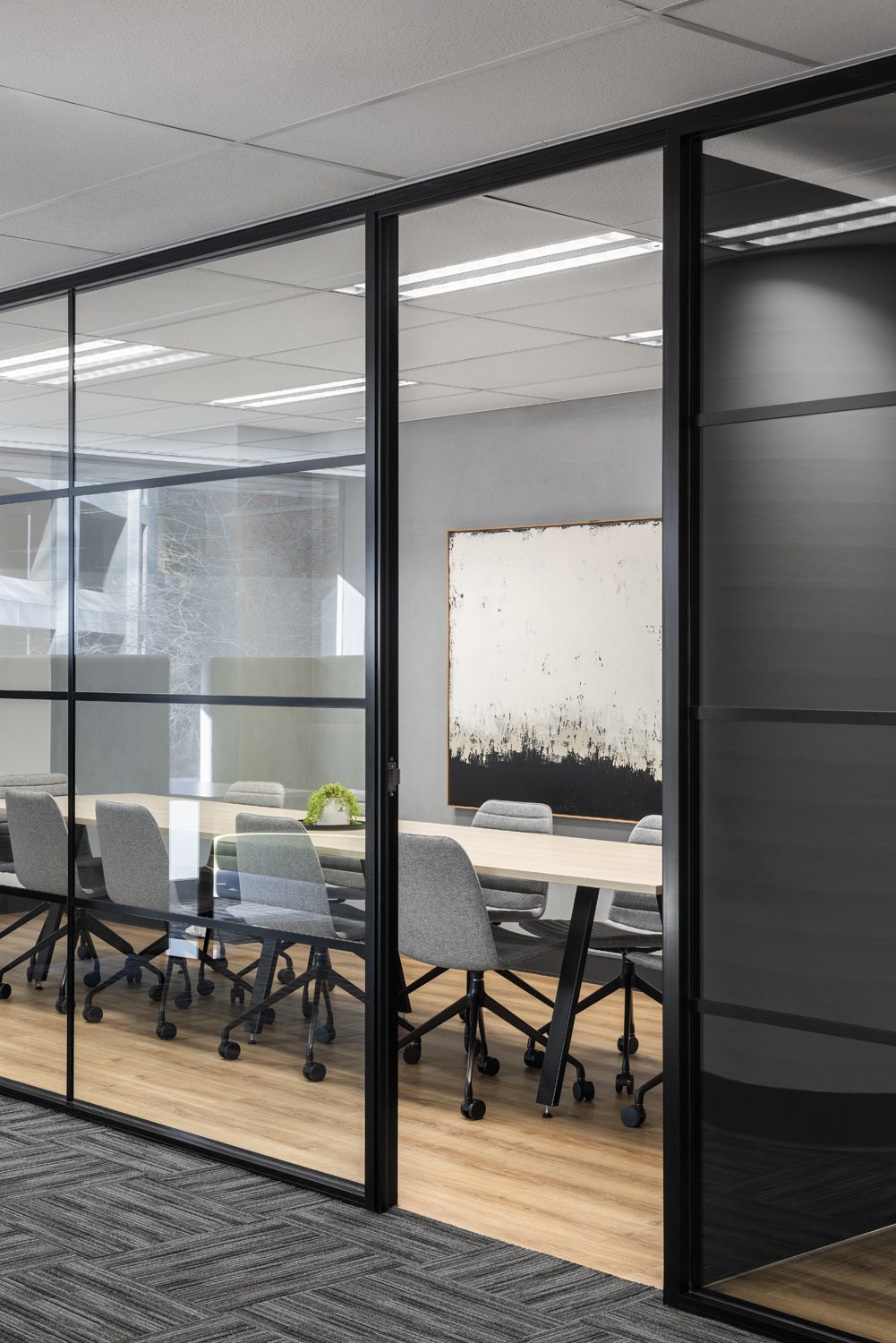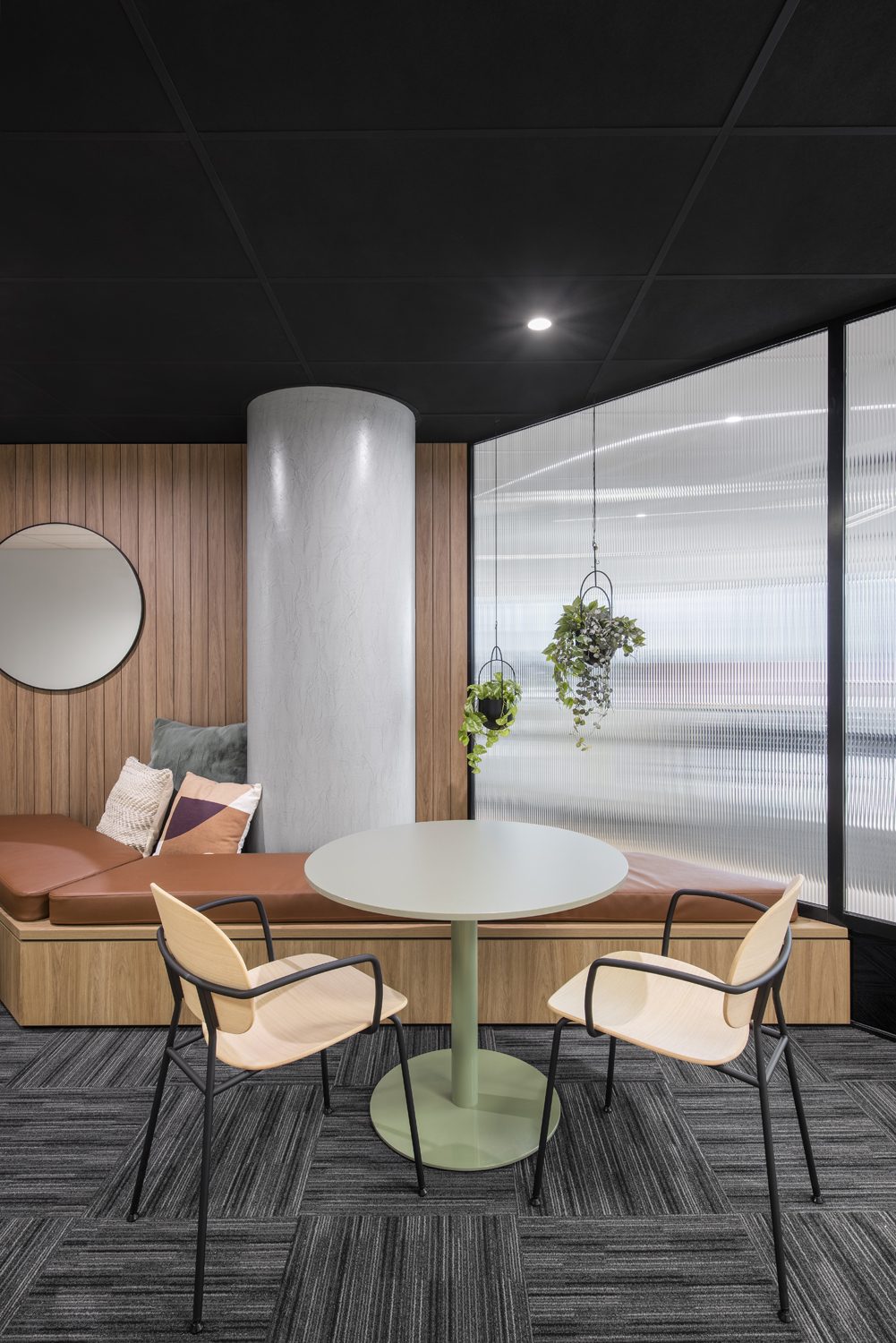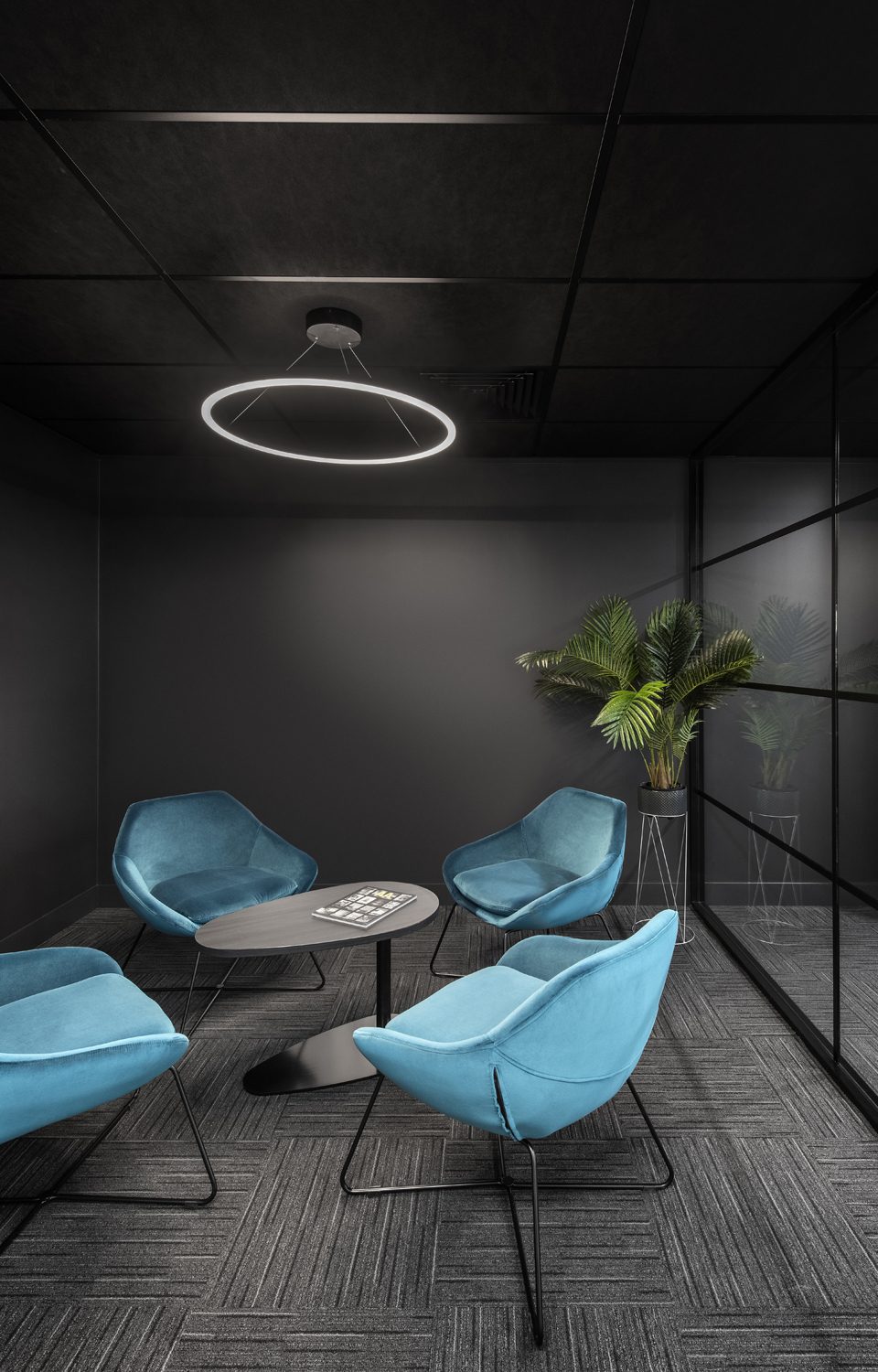 To provide each test fit with its own identity, two themes were created for the 'look and feel' of the suites; 'monochromatic' and 'scandinavian'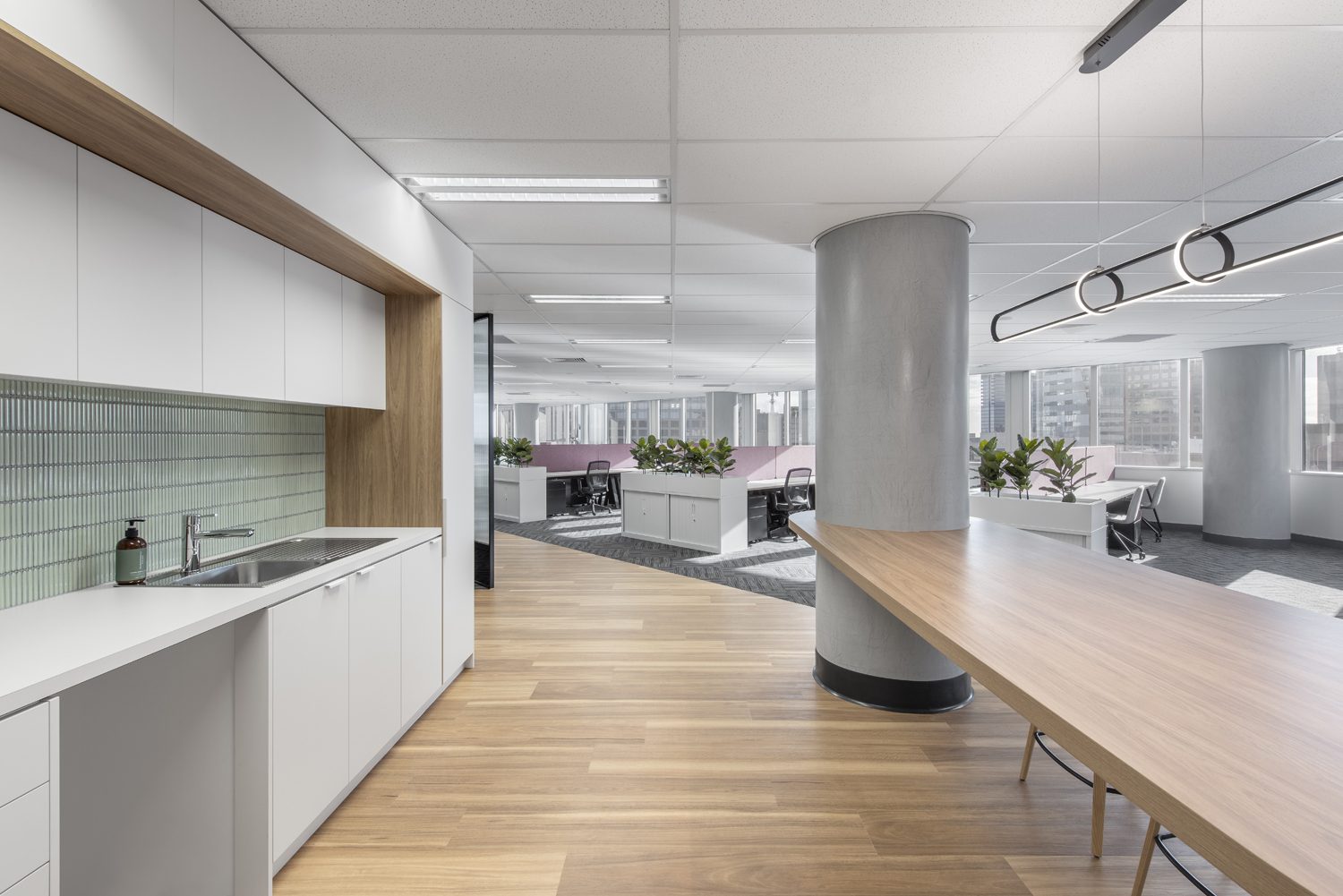 Large extents of the existing t-bar ceiling within the smaller, monochromatic suite were converted to black and complemented by panelled glass walls in black framework. Light and white touches finished the design and elevate the scheme.

The larger suite took on the scandinavian look with timber and concrete elements, grey tones and a feature teal accent colour. The aesthetic gives a residential appeal, but in a commercial space. The muted palette was selected to keep the space calming, yet inviting.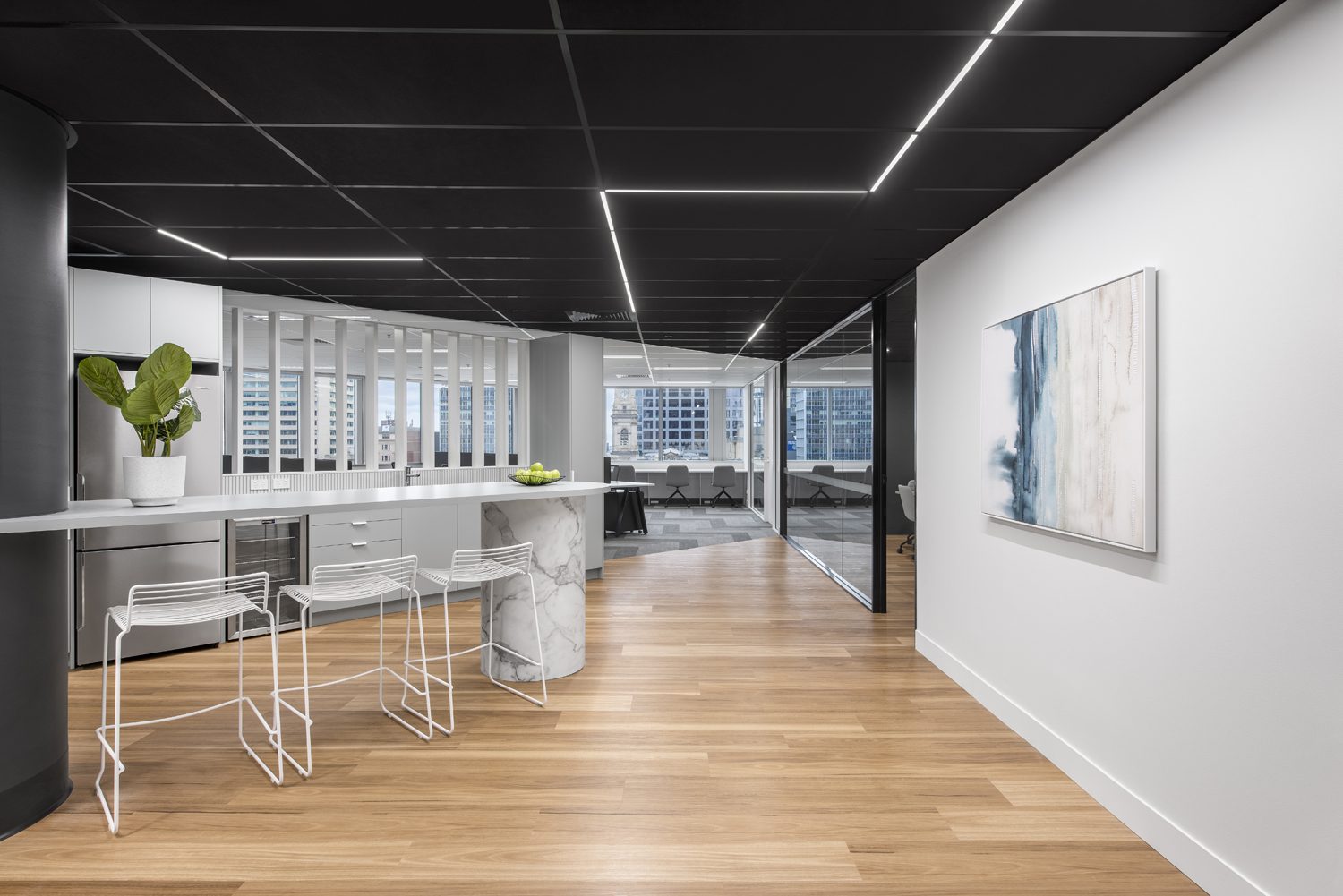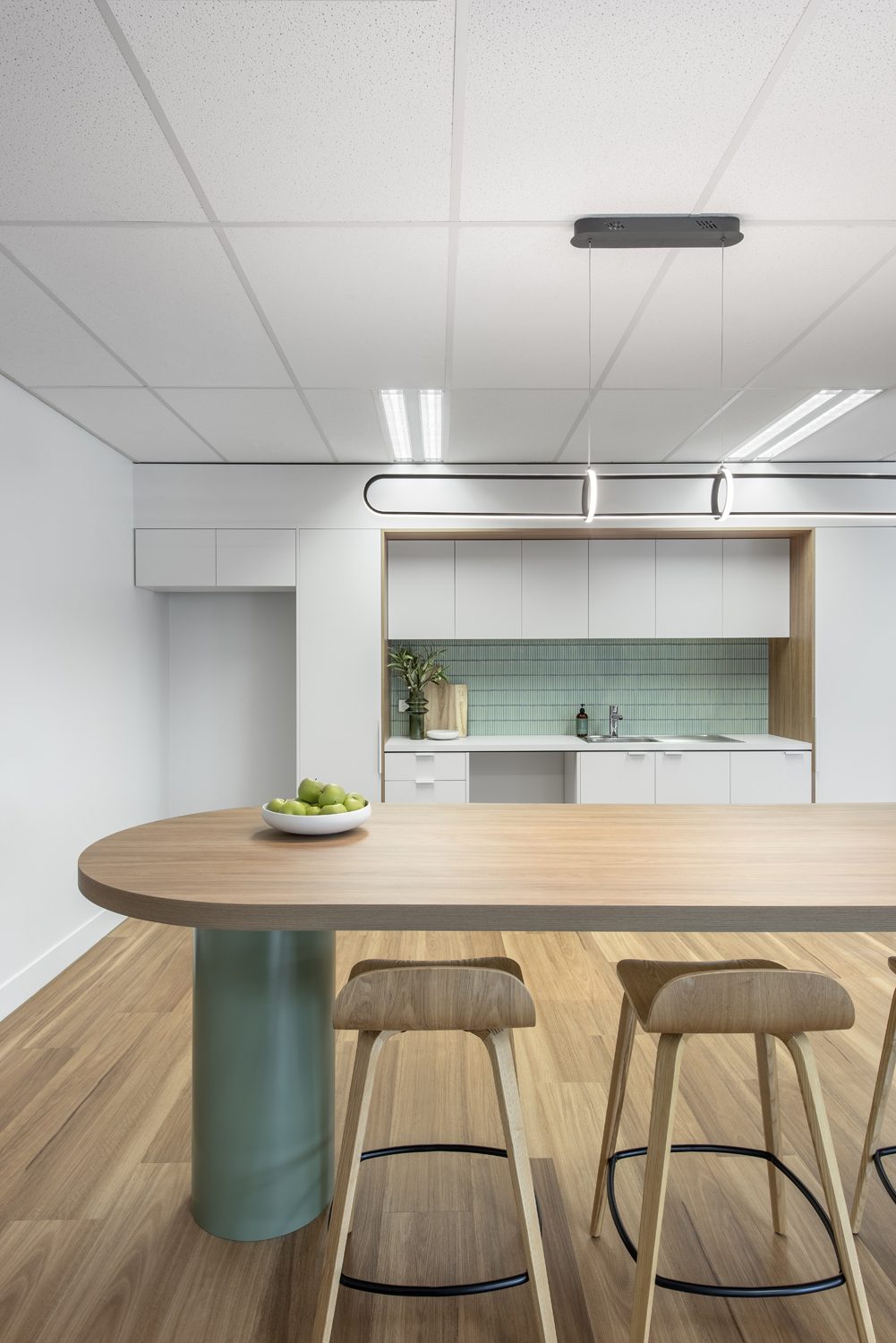 As part of the staged works to the commercial space, S9 also completed the end of trip facilities within the building