Yesterday the Minister for Education announced the next round of capital works projects in a number of western Adelaide schools, including two of our own — the $12M redevelopment of Henley High School and the $5M redevelopment of Ocean View P-12 College.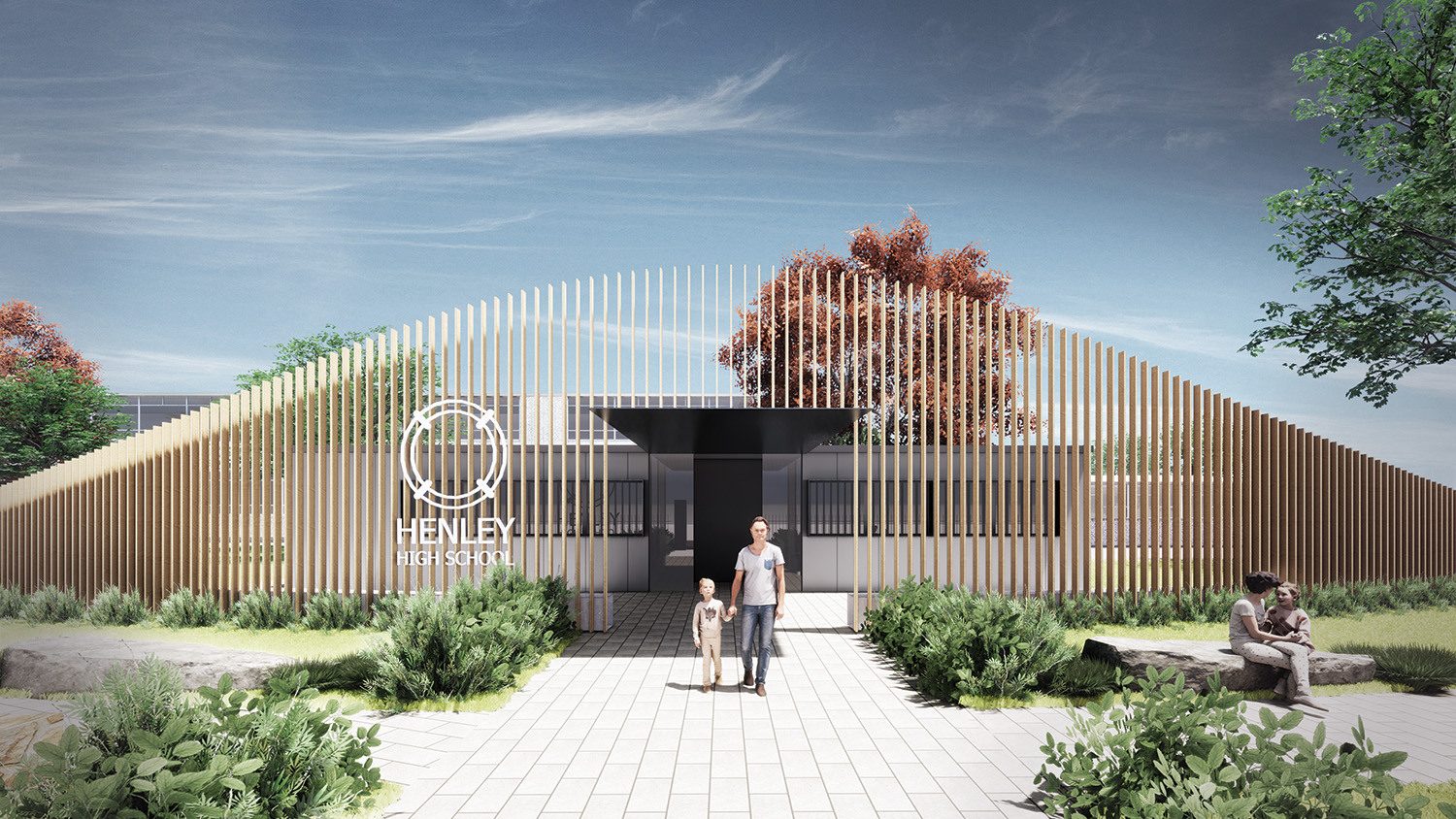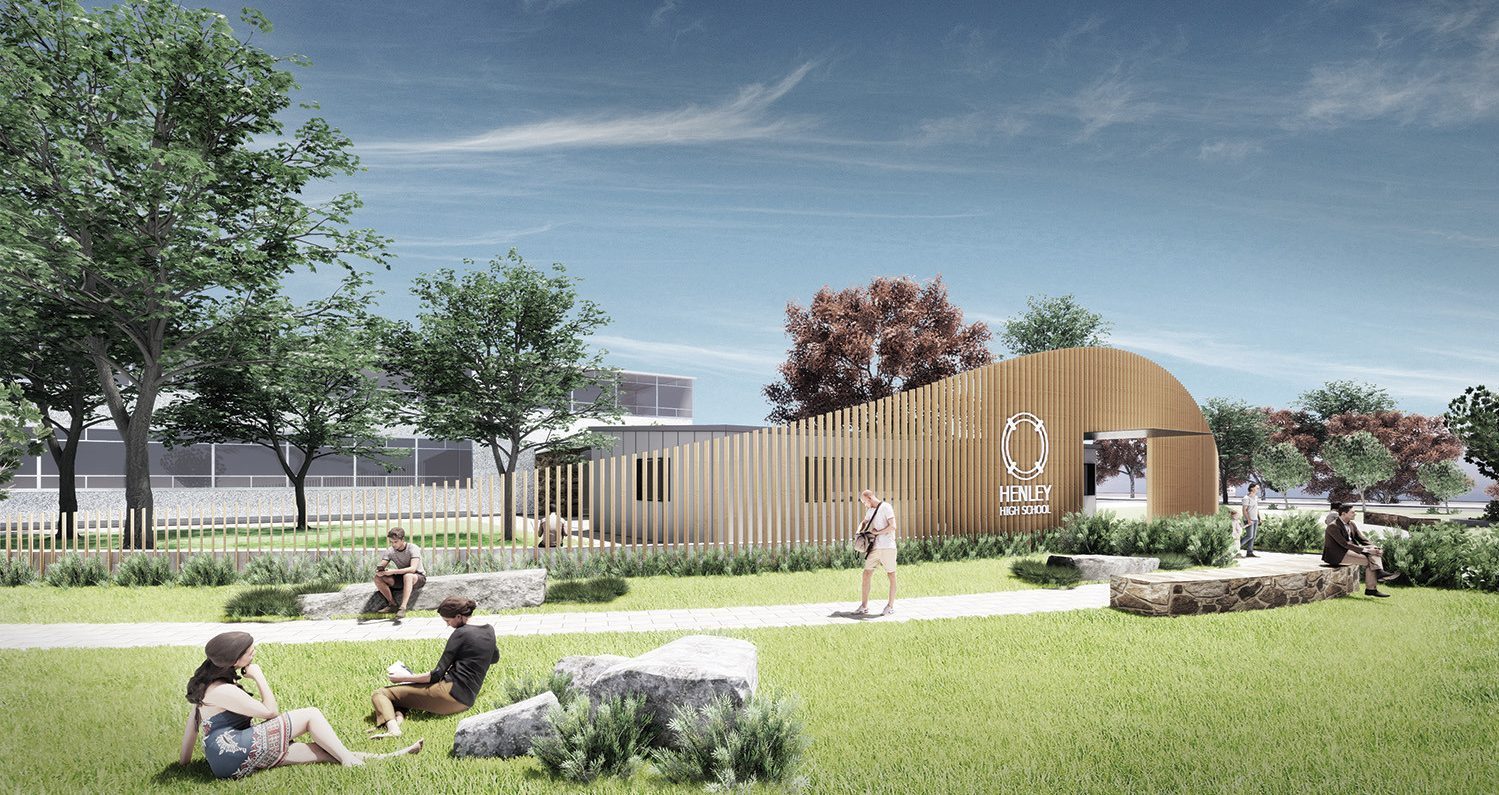 The press conference took place at Henley High, where works will include the addition of seven new classroom facilities and a new screening element that acts as an architectural gateway to the school (pictured above). Upgrades at Ocean View include demolition works, refurbishments to two buildings and the design and delivery of a new drama and performance facility (pictured below).
The imagery released shows the current concepts for both projects, by the S9 Henley High project team John Galluccio, Kirstie Coultas, Jason Semanic, Pat Macri, Tenielle Wildman and Claudia Marro; and Ocean View team John Galluccio, Justin Cucchiarelli, Jason Semanic and new staff member Daniel Schumann.